Help Musicians' Business Accelerator
Developing career skills for musicians in the North-East of England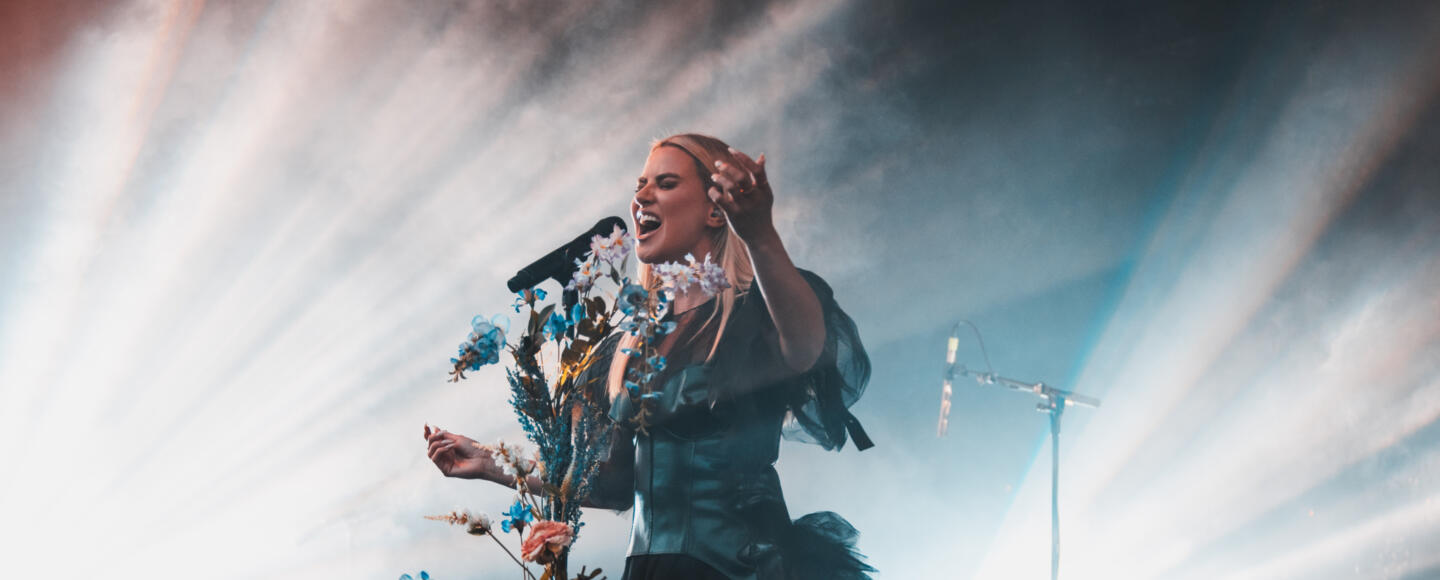 As a musician you're often acting as business manager, marketing manager and tour manager, while still creating your music. Help Musicians' Business Accelerator is a six-month programme designed for musicians, to give you the skills, knowledge and financial support to help you take your music career to the next level.

Over the course of six months, learn from music industry mentors, access business skills sessions and networking opportunities, as well as receiving £500 of financial support towards your music.
If you are an active early to mid-career musician based in the North East of England, apply to access the tools you need to develop your career, grow your business and build your fanbase.

Participants will:
Access ten online weekly business skills sessions between

3

July and

11

September

2023

(explore full programme)

Attend in-person sessions in Sunderland on

8

 – 

9

July with industry speakers, panels, mentoring and networking opportunities
Propose, develop and deliver a music-based activity, and up to £

500

of financial support
Receive advice on how to continue their professional development post-programme
Applications for Help Musicians' Business Accelerator are now closed. We recommend signing up to our mailing list to hear when opportunities like this are available in future.
To apply you must:
Be an artist or a representative of a band or group
Be based in the North East of England with an address in the following postcodes:

DH

,

DL

,

NE

,

SR

or

TS

Be aged over

18

Be in financial need without significant backing (i.e. not receiving significant financial backing from a label, publisher or private investor, and not having £

16

,

000

+ in savings). Ideally, applicants should be earlier in the fanbase-building process
Have control over one or more aspects of your career (e.g. self-managing, self-releasing or self-producing)
Already have an active career and be able to clearly demonstrate your work to date
Have the right to live and work in the

UK

Currently be living in the

UK

Have a

UK

bank account
You must be able to attend the in-person event in Sunderland and attend a minimum of

80

% of the online and in-person sessions.
Have music ready to record and/​or release or have a relevant music-based idea
If applying on behalf of a group:
One representative of a group or band can attend Help Musicians' Business Accelerator
You must have been established and playing together regularly before submitting an application
Currently, this programme is only available to musicians residing in the North East of England. If you live elsewhere in the UK, you may benefit from our broader range of career development support.
Generally, our support isn't available for full-time undergraduate students, however we may be able to make exceptions if you are able to demonstrate you are working alongside your studies and are earning a living through music-related activity. Due to level of demand, we do prioritise those who are working as a professional musician.
Yes, you are able to apply for the Help Musicians' Business Accelerator in addition to any other Help Musicians support.
Applications open on

22

May and close on

12

June at

5

pm.
After reading the programme information, applications can be made via the Pathways into Music application form
Video applications are accepted for accessibility reasons. If you are unable to complete the form and wish to submit a video, please email support@​helpmusicians.​org.​uk
Unfortunately, it is not possible to save the application and come back to it, so we suggest that you prepare the answers in advance, this is particularly important for your biography and 12-month plan. The application form should take approximately 7 minutes.
We suggest writing these before starting your application because it is not possible to save your application as you go. You should write an approximately 250 word biography which describes your music, outlines your music activities to date and highlights any key achievements so far.

Your 12 month plan should list out what you aim to accomplish in the next year. This is something you can develop as part of your participation in the programme and will be used to measure your progress over time. We suggest that you write some goals for the next year and map out what steps you hope to take to achieve these goals. It's important that your 12 month plan is realistic and personal to your own career and music project. Your 12 month plan should be approximately 250 words long.

Most music proposals involve releasing music or activities associated with building a fanbase. You will work with an industry expert to discuss what to spend your financial support on in addition to developing your proposal and establishing measurable goals to work towards over the course of the programme.
The financial support is often invested in areas such as content creation including photoshoots, marketing, software licenses and additional learning and development opportunities. Full guidelines will be provided by the programme's delivery team upon receiving a successful application.
Participants will develop and deliver their plans during the final three months using their £500 budget, take part in evaluation activities and then on completion of their music-based activity will graduate from the programme.
Yes, we can offer bursaries to help with your travel costs if receipts are provided. Please discuss travel costs with the team delivering the programme.
The Pathways Into Music Foundation is a not-for-profit organisation launched by CMU to support music educators and music talent development programmes around the UK and beyond, and to help early-career music-makers plan their personal pathways into music.
CMU – or Complete Music Update – helps people to navigate and understand the music business through media, training, research and events.