Musicians' welfare
Support is available to help you through retirement, illness and other welfare needs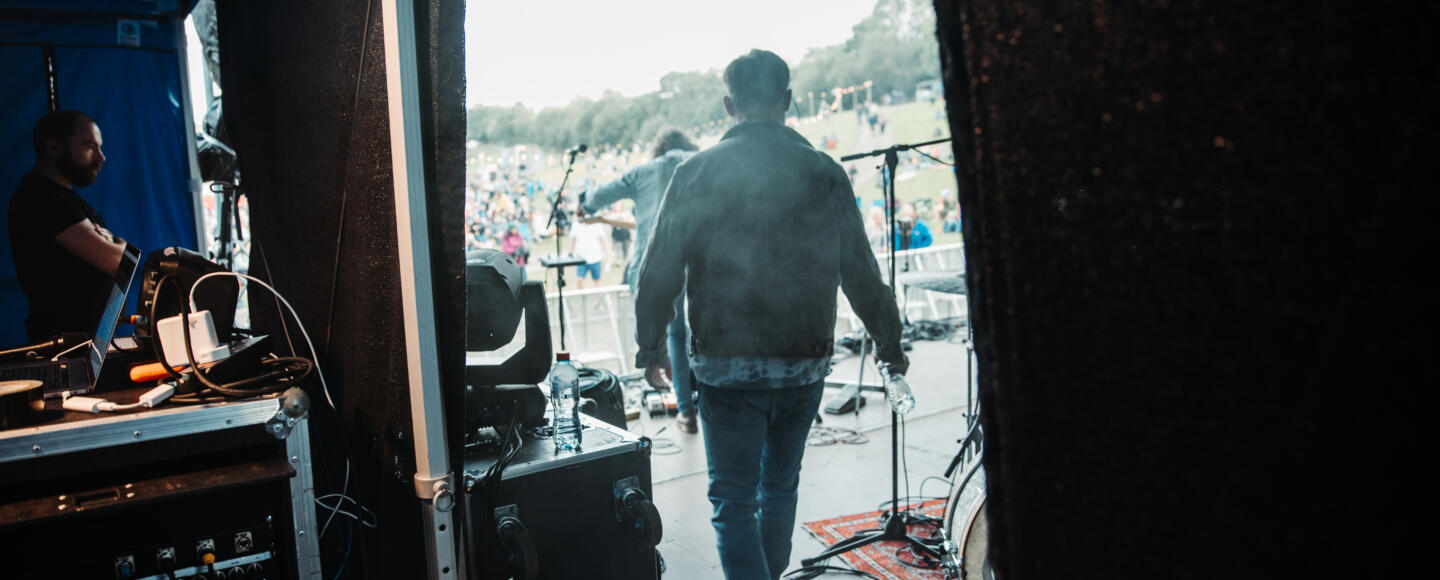 Life as a professional musician can be tough — when things go wrong, worries can quickly mount up.
Added to this, the insecure pattern of work and financial rewards can leave many unable to save for their retirement, or even predict when that will be.

These are the areas which Help Musicians may be able to help you with:

Support for those with long term illness or disability
Support for musicians facing terminal illness
Support if you are at imminent risk of homelessness
Financial support related to parental leave
Support for retired musicians
For support with a current medical issue impacting on your ability to work as a musician, please see Physical Health
To be eligible to apply for welfare support from the charity you must:
Be aged over

18

Have the right to live and work in the

UK

, currently live in the

UK

and have a

UK

bank account
Be in financial need (defined below) and have less than £

16

,

000

in savings (including your partner's savings if you live with one)
Have a current physical or mental health issue impacting on your ability to work as a musician,

or are requiring support due to one of the areas listed above
You will also need to be one of the following criteria:
A working musician who has earned

50

% or more of their income as a musician over at least the last

2

years*

A retired musician whose principal career was in music where you earned

50

% or more of your income as a musician over at least

5

years during your career
* includes performers, composers, music therapists, sound engineers, luthiers and piano tuners
---
If you do not meet this criteria then you may still be eligible for our Emerging Musicians' Health Scheme.
We need to ensure our help goes to those who need it most, so we will need to consider your savings and income.
We are unable to provide financial support to people with savings of more than £16,000 (this includes your partner's savings if you live with one).
We can ignore some savings in assessing this amount, e.g. reasonable amounts set aside for your annual tax bill, and wouldn't normally consider the value of pension funds, your property (if applicable), or musical instruments and equipment.
When you apply, we ask for details of your income and expenditure to help us decide the level of support we may provide.
Please note: We are unable to provide financial support towards general living costs in circumstances where there has been a downturn in work, to replace lost earnings or to pay for medical treatment or services that have taken place already.
To ensure we are helping as many musicians as possible we may prioritise those that have not received financial support from us in the past at times of high demand.
Once you have completed the application process and provided all the required information/​documents to confirm eligibility, it can take up to 15 working days to receive a decision.

If you do not provide enough information or provide all the required evidence to confirm eligibility then your application will be sent back to you to add more information. This can lead to delays in processing your application.
If you require more urgent support, please get in touch and we'll review whether we can provide details of other services that may be able to support in the time while we assess your application.
What support can we offer?
Retirement for musicians can be very different compared to other professions. Some musicians continue to work into their 70s, 80s and beyond, while others take a step back from the industry altogether. Each musician has their own story.
Our work is targeted at people who cannot afford an adequate standard of living, have unexpected needs or an illness. This often involves financial help (with our resources targeted at those who need it most) in the form of a regular quarterly payment or help with sudden unexpected expenses.
Regular home visits are an important part of what we do. We aim to visit everyone who receives regular financial help once a year to keep in touch and make sure our help is still appropriate.
We recognise the strains that long-term illness and disability can place on musicians' lives and careers.
You should contact us if a serious injury, illness or disability means you:
Are unable to work in the long term
Need help to retrain so you can earn a living in an alternative career
Because every case is different, we will usually work out how best to help by visiting you. We will continue to visit over the course of our relationship so the support we offer is tailored to meet your needs.
We understand the difficulties that being diagnosed with a terminal illness can present to musicians and their families.
Our support aims to ensure that the final stages of a musicians life are as comfortable as possible by alleviating some of the potential financial pressures.
When a musician dies, we can, on occasion, offer help with funeral and related costs, such as bereavement counselling for the surviving partner.
In such a situation we recommend first getting in touch with Cruse, one of the UK's leading bereavement charities.
If a musician was receiving regular help from us before their death, we may continue to support their partner through the difficult months that follow, reviewing the support after 3 – 6 months have passed.
We will consider financial support where a working musicians' income is impacted upon by taking a period of parental leave.

This will be decided on a case-by-case basis and will depend your financial circumstances.

We may be able to provide support towards financial costs to prevent homelessness or secure a new property if you have received an eviction notice.
Before considering financial assistance we may direct you to speak with your local council, who might have legal obligations to help you. We may also ask you to seek free legal advice from Shelter.