Mental health
Our Music Minds Matter charity is here to support anyone who works in music, 24/7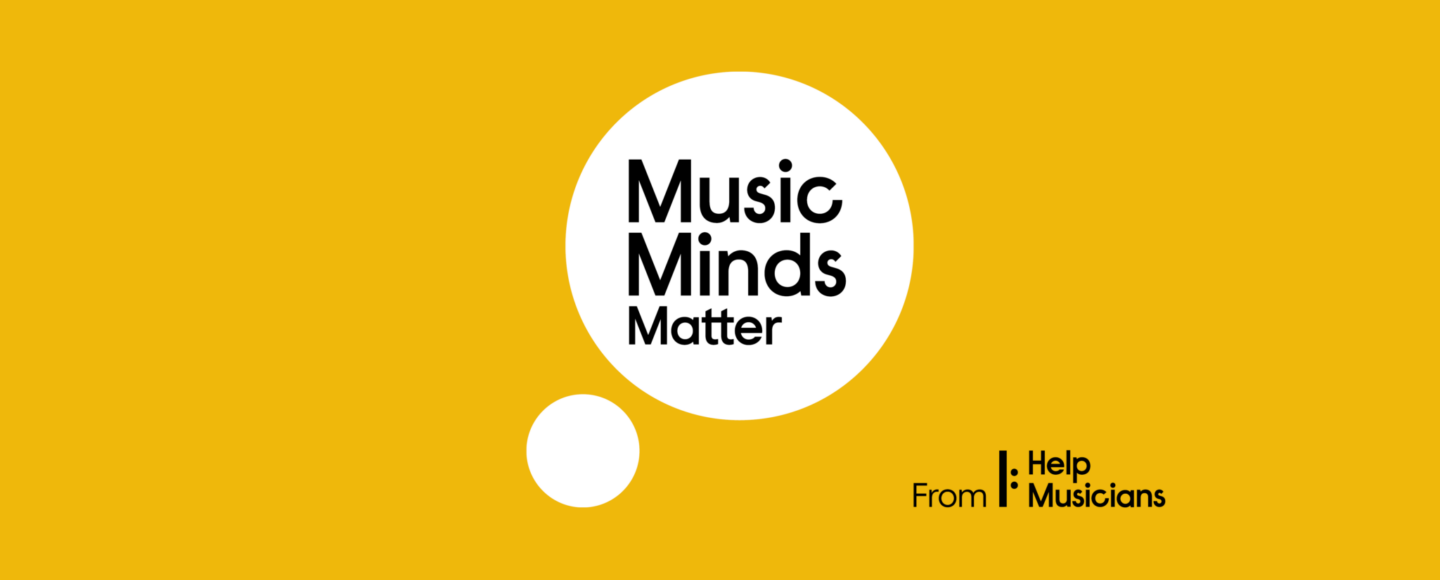 Our support is not intended to replace the NHS or private health services.
If it's an emergency or you or someone you know is at imminent risk of harm or in acute distress you can call 999 or go to your local A&E department.
If you need help, you should contact your GP or call NHS 111.

Other support is available via:
Music Minds Matter hosts a series of free, online self-care sessions to provide you with techniques and strategies to work through challenging times, equipping you with tools to use on an ongoing basis.

Music Minds Matter's peer support groups will give you the chance to listen and be listened to in a safe space of peers from the music industry, facilitated by an accredited counsellor.

These free groups are open to anyone working in the UK music industry and will meet weekly online for a six week period.

Yes, it is free to call Music Minds Matter on 0808 802 8008 inside the UK.
There may be costs associated with calling abroad — please check with your provider.

The Music Minds Matter telephone number can be accessed 24 hours a day, every day.

People get in touch with Music Minds Matter for all sorts of reasons, not just their work in music.
Some of the most common things people want to discuss are difficulties with relationships, stress and bereavement, but many people just want someone to talk to about how they're feeling at that moment.

The person who answers your call will be a BACP (British Association for Counselling and Psychotherapy) accredited counsellor who will offer you in the moment advice and support and will appreciate the challenges of working in the music industry.

Music Minds Matter is available for anyone who works in the music industry.
---
PRS for Music members can also access free counselling and cognitive behavioural therapy, as well as emotional support, or just a listening ear through our unique partnership with the PRS Members Fund. Just quote your CAE number when you call.

You can expect to receive emotional support, information, guidance and signposting to additional services that may be of help.
You may also be able to access additional support, such as counselling and advice on benefits, debt and legal issues.

If the person you speak to thinks that you would benefit from therapeutic support, they will take you through a brief assessment to help them to find the right counsellor so support your needs.
Support comes in the form of brief intervention-focussed counselling that will be arranged through the call handler.
Before you can be referred, you will be assessed just to see how things are for you and to discuss which type of counselling would suit you best.
To be eligible for free online CBT or telephone counselling you must:
earn at least

50

% of your income from working in the music industry
have less than £

16

,

000

in savings
be based in the

UK
For face-to-face counselling, we'll ask you to complete a Help Musicians application forms.
Counselling usually starts within a week or so of the assessment.

Yes. We keep a record of the enquiries we receive on a database, which can only be seen by staff who are involved in providing the Music Minds Matter service.
There's no need to give us your name if you don't want to, or any information you don't feel comfortable sharing.
However, there are situations where we may not be able to keep the information you give us confidential — this is where there might be a risk to your own health and safety or the health and safety of others, or if you have been involved in a crime.

There is no cap or limit to how many times you can get in touch with Music Minds Matter.

Yes. You can get in touch and receive emotional support and signposting through Music Minds Matter.

Help Musicians works to make a meaningful difference to the lives of musicians across the UK, because we want a world where musicians thrive.

To discuss further support directly with one of our team then please get in touch with us on support@​helpmusicians.​org.​uk or by calling +44 (0)20 7239 9101.