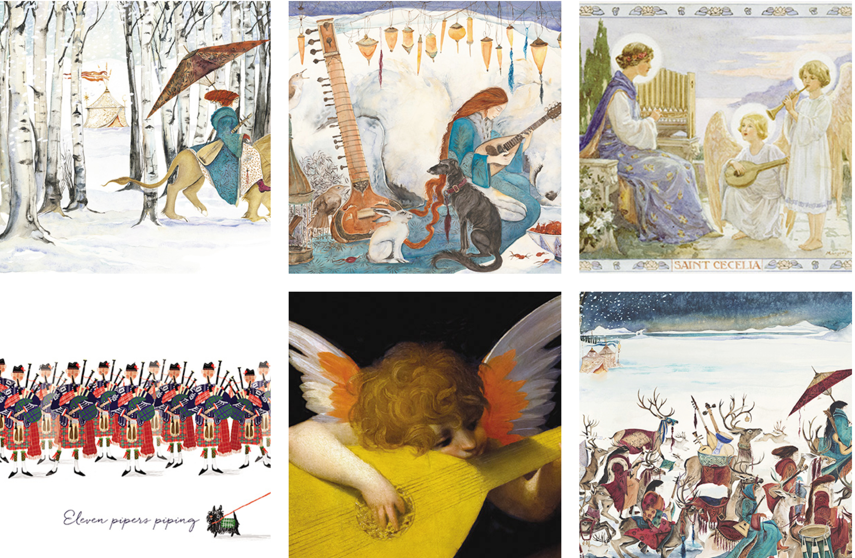 Order your Help Musicians Christmas Cards today
We hope you like this year's selection of Christmas cards as much as we do. For the Christmas 2021 selection, we're delighted to include exclusive designs from Jackie Morris.
The entire collection is available to buy online now. Please consider making a donation to Help Musicians with your purchase, every penny will go directly to frontline work supporting musicians
Delivery Update: Due to supply issues beyond the control of Help Musicians, our Christmas Card order service has been slow to respond to several orders this year. However, all issues have now been resolved and we are working hard to catch up on delivering Christmas Cards which have already been ordered. New orders should be unaffected, other than a slight delay whilst we prioritise those supporters who have already ordered their cards.