80

musicians supported across the

UK

to develop and create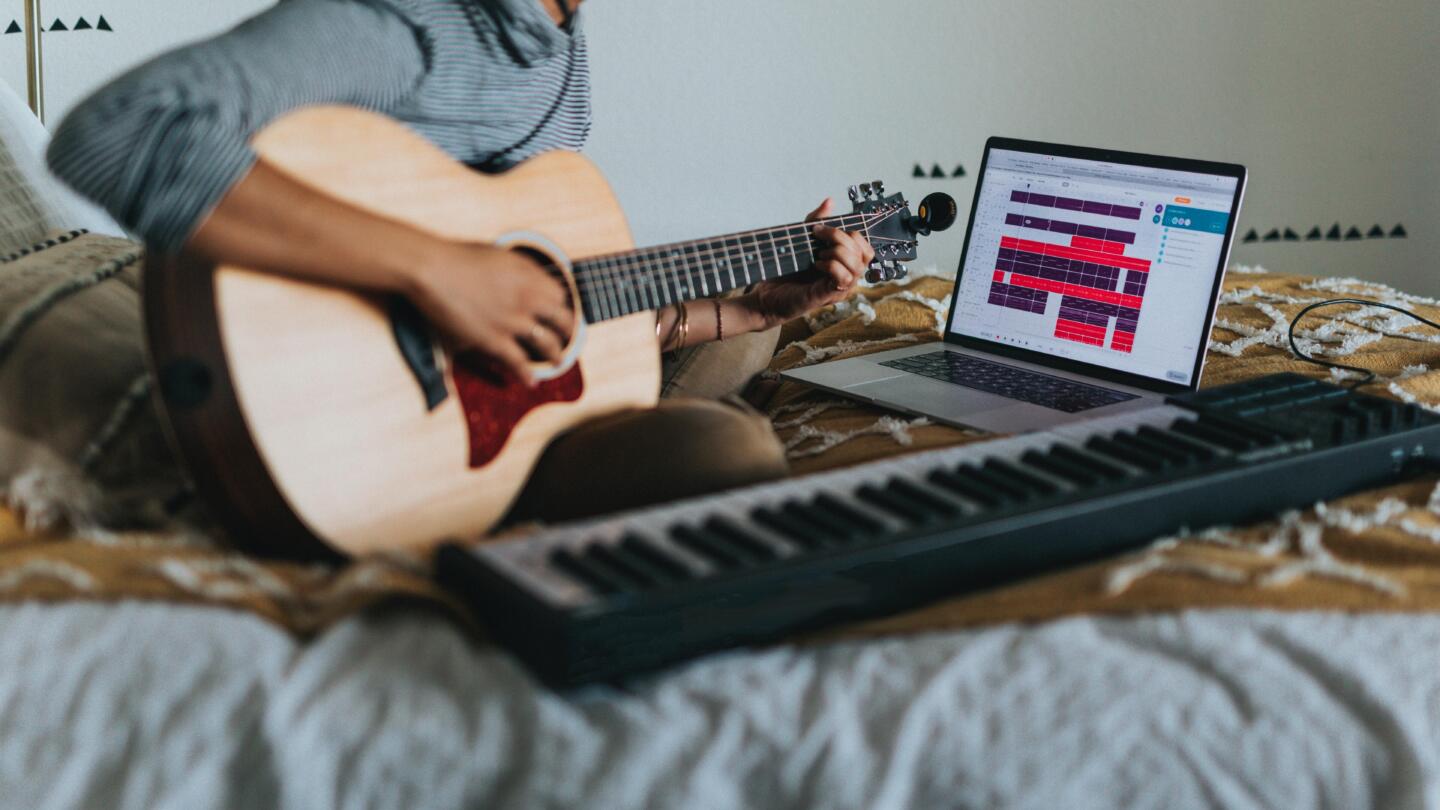 The removal of deadlines allows creators to apply for support whenever it's needed
As an evolving charity now in its centenary year, and following a year of extreme need, Help Musicians has made the major move to remove deadlines from its creative financial support; ensuring musicians across the UK always have somewhere to turn to when they're ready to progress their music, career or skillset.
The removal of deadlines and the move to always available support allows creators to apply for help towards developing their skills, recording, releasing and promoting their music whenever they need it, 365 days a year. This signals the end of waiting for ​'rounds' to be open and meeting application deadlines. Every application will receive an outcome within 10 weeks, no matter the day, week or month.
Since removing deadlines from our creative financial support, we've supported nearly 40 musicians to record and release new music. One of which is south London solo artist Maggie The Cat, who will be carrying out a digital marketing plan for her solo music project and said: ​"Unleashing new works in the world is often as intimidating as it is exciting and rarely without financial obstacles for musicians in the current climate. Organisations like Help Musicians are an essential part in ensuring the broader musical community retains its diversity and power to communicate fresh ideas".
Every musician's needs are different and, through our skills development support, 12 music creators have specified a range of courses, peer mentoring periods and private tutoring that will see them progress as creatives. This support comes at a crucial time for Omagh-based musician Aidan Dunphy, who is receiving 1 – 1 mentoring to improve his music technology skills following a period where connecting and creating online was more needed than ever.
A further 21 musicians will also be supported by the MOBO Help Musicians Fund to pursue creative activities ranging from producing an LP in the Afro & Deep House genres to working with Grammy, MOBO and Mercury award-winning engineer Sonny Johns; and 9 musicians will collaborate with other artists in the creative sector on exciting activities, spanning from spoken word, to film and art.
So, whether you're a musician looking to release new music, embark on a music-led collaboration or work on developing your skills, opportunities for support from Help Musicians are always available.