Alfie Boe
OBE

joins Chris Difford on latest Episode of I Never Thought it Would Happen episode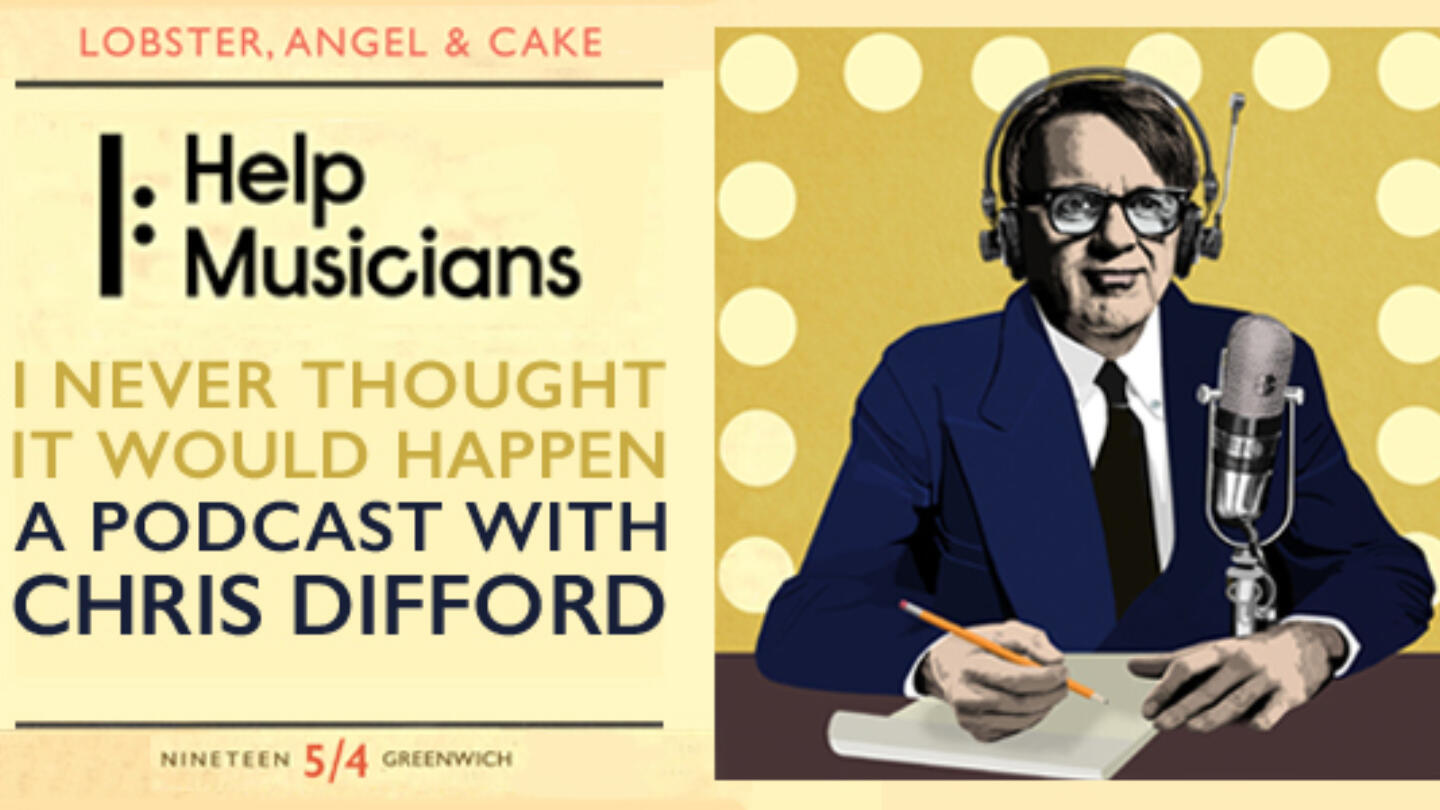 Alfie Boe OBE chats to Chris Difford on the Help Musicians podcast
Each week, the singer-songwriter with Squeeze Chris Difford is joined by a music guest to talk about the highs and lows of their career. This week, world-renowned Tenor Alfie Boe OBE joins Chris to discuss his star dazzled career. The duo discuss everything from growing up as the youngest of nine kids in Fleetwood, to writing 72 songs in lockdown and the challenges of singing in multiple languages, including Russian, Korean and Japanese.
The episode also features Kirsten Evans, a composer and vocalist supported by Help Musicians to create an installation in 2018 designed to introduce children to the families of the orchestra, which proved a vital step in her flourishing career as a media composer for film and television.
Guests who have already appeared on the podcast include Robbie Williams, Sting, Dame Evelyn Glennie, Midge Ure and Yungblud, each offering a unique insight for music lovers and creators alike into life as a recording artist.
The series coincides with our 100th year as a charity and explores what makes someone want to pursue music as a career, and the ever-changing landscape in which they operate.
Help Musicians has been needed more than ever this past year, providing over £17m in support to 21,000 professional musicians during the pandemic, many of whom slipped through the gaps of government support.
By coming on these podcasts, and speaking honestly about their own challenges, the guests are lifting the curtain on what can be an incredibly difficult career. It comes at a time when live music is beginning to return, and while the charity adapts to support the musicians returning to work.
Through our Music Minds Matter service we also support those in the industry who, like Robbie, experience mental health challenges. The service has seen a huge surge in demand as the music world continues to live with the impact of the pandemic.
I Never Thought It Would Happen is available for free on all major platforms, including Spotify, Apple, Amazon and Castbox. Please subscribe now wherever you get your podcasts.
The series is hosted on Audioboom and produced by Gimme Sugar.