Tim Burgess discusses his twitter listening parties, lockdown life and getting clean from drugs in latest Chris Difford podcast episode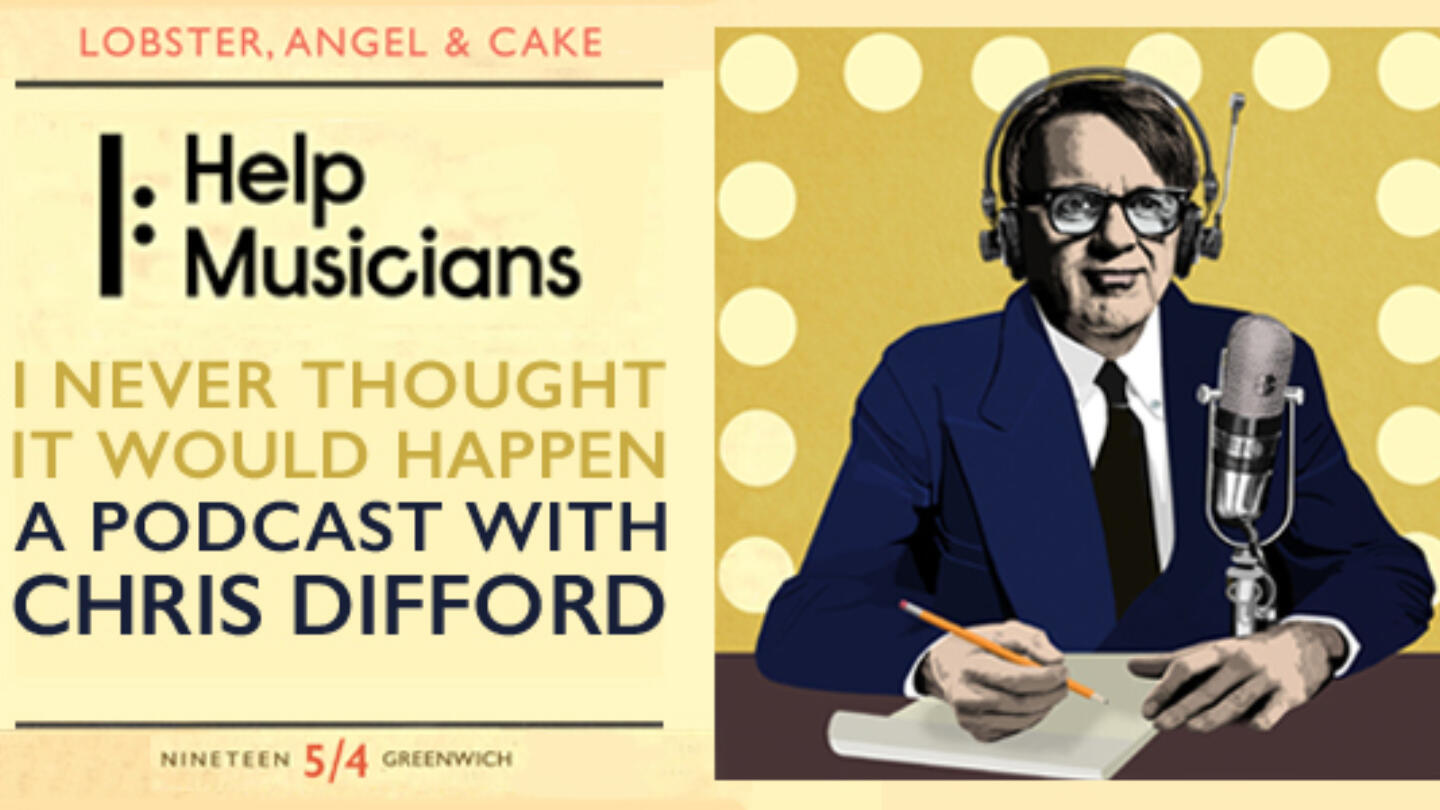 Tim Burgess chats to Chris Difford on I Never Thought it Would Happen
In this episode Chris is joined by Tim Burgess, the frontman for The Charlatans, a man who's now a household name for his Twitter Listening Party, which has featured everyone from Art Of Noise to The Zutons and most famously, Paul McCartney.
In this chat, Tim talks about bringing the nation together under lockdown, he recalls his record collection as a teenager, the excitement of being in a recording studio for the first time and how DJ-ing and writing have replaced drink and drugs.
The episode also features Carla J Easton, a singer-songwriter from Glasgow who Help Musicians' supported to attend a residency at the Banff Arts Centre for Creativity in Canada back in 2017. ​"I was lucky enough to get funding from Help Musicians and it pretty much changed my life".
Guests who have already appeared on the podcast include Robbie Williams, Amy Wadge, Billy Bragg and Sting, each offering a unique insight for music lovers and creators alike into life as a recording artist.
The series coincides with our 100th year as a charity and explores what makes someone want to pursue music as a career, and the ever-changing landscape in which they operate.
Help Musicians has been needed more than ever this past year, providing over £17m in support to 21,000 professional musicians during the pandemic, many of whom slipped through the gaps of government support.
By coming on these podcasts, and speaking honestly about their own challenges, the guests are lifting the curtain on what can be an incredibly difficult career. It comes at a time when live music is beginning to return, and while the charity adapts to support the musicians returning to work.
Through our Music Minds Matter service we also support those in the industry who, like Robbie, experience mental health challenges. The service has seen a huge surge in demand as the music world continues to live with the impact of the pandemic.
I Never Thought It Would Happen is available for free on all major platforms, including Spotify, Apple, Amazon and Castbox. Please subscribe now wherever you get your podcasts.
The series is hosted on Audioboom and produced by Gimme Sugar.