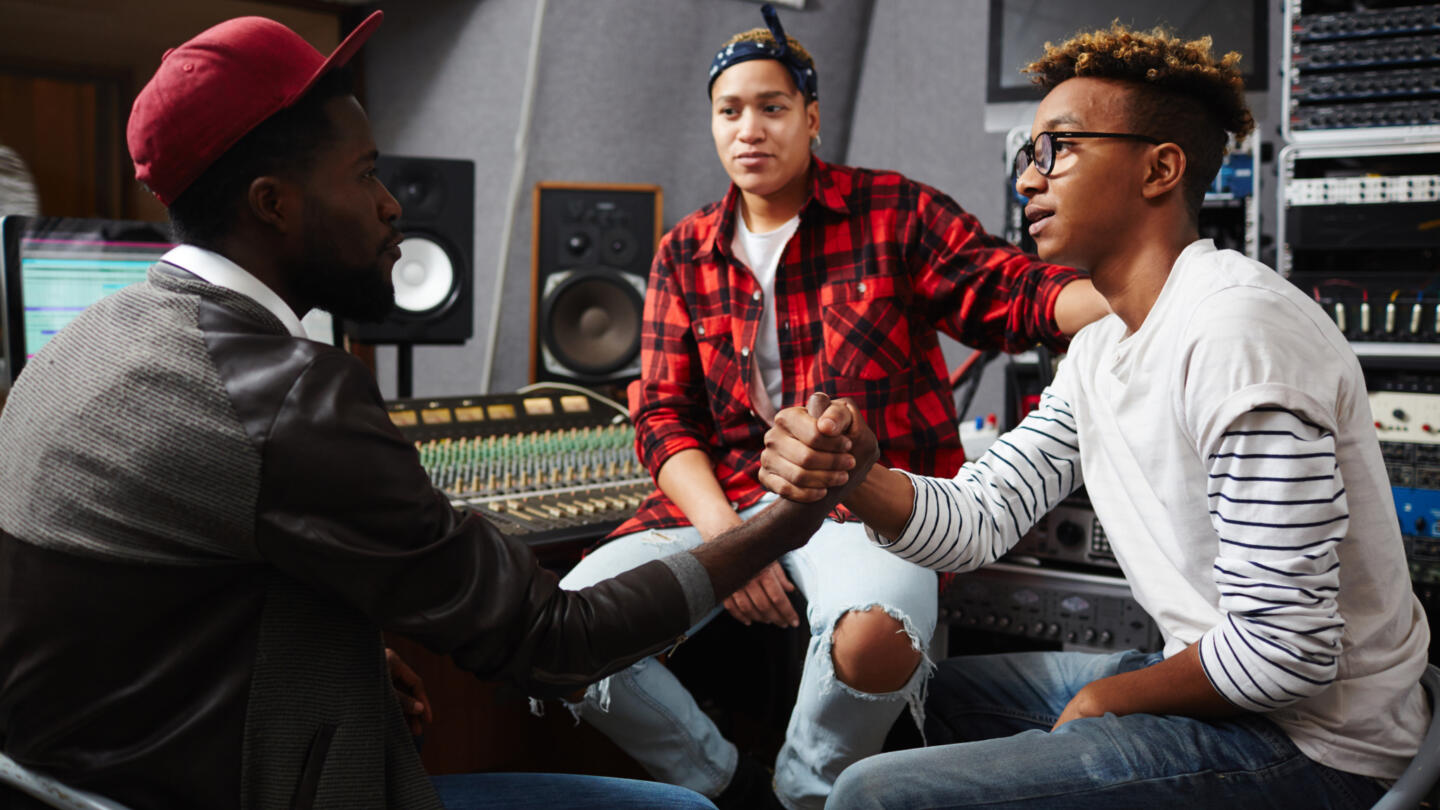 Listen and be listened to in a safe space of peers from the music industry
While the music industry can be fun and rewarding, it also presents real challenges, with long periods of time on the road away from family and friends, physical strain on the body, fierce competition, scrutiny and criticism on social media. These things can have a very real impact on your ability to fully engage with and to enjoy what you do, as well as affecting your mental health.
Joining a Peer Support Group will give you the chance to listen and be listened to in a safe space of peers from the music industry, facilitated by an accredited counsellor.
Peer Support Groups are open to anyone working in the UK music industry.
What should I expect from a Peer Support Group?
Joining a Peer Support Group brings you into a safe and confidential space where fellow music industry professionals come together and share anything that's on their mind, any concerns, worries or experiences.
It is not group therapy, but the groups are facilitated by appropriately qualified therapists with experience of working in the music industry.
These sessions are held online via Zoom.
Over how long a period do Peer Support Groups meet?
Your group will meet weekly for six weeks, with many groups choosing to continue to meet informally beyond this period.
Who is running these sessions?
Tonic Rider is a programme from the registered charity Tonic Music for Mental Health with the aim of promoting good mental health in the music industry. The programme is open to all music industry professionals in the UK and consists of the following online courses, groups and workshops:
Help Musicians is a charity that loves music and for over 100 years has been working hard to make a meaningful difference to the lives of musicians across the UK. It offers a broad range of help to support music creators in times of crisis and opportunity — ensuring musicians across the UK can achieve their creative potential and sustain a career in music.