Dean Owens — ​
"

I thought I was the only one, but then you realise there are others struggling just like you"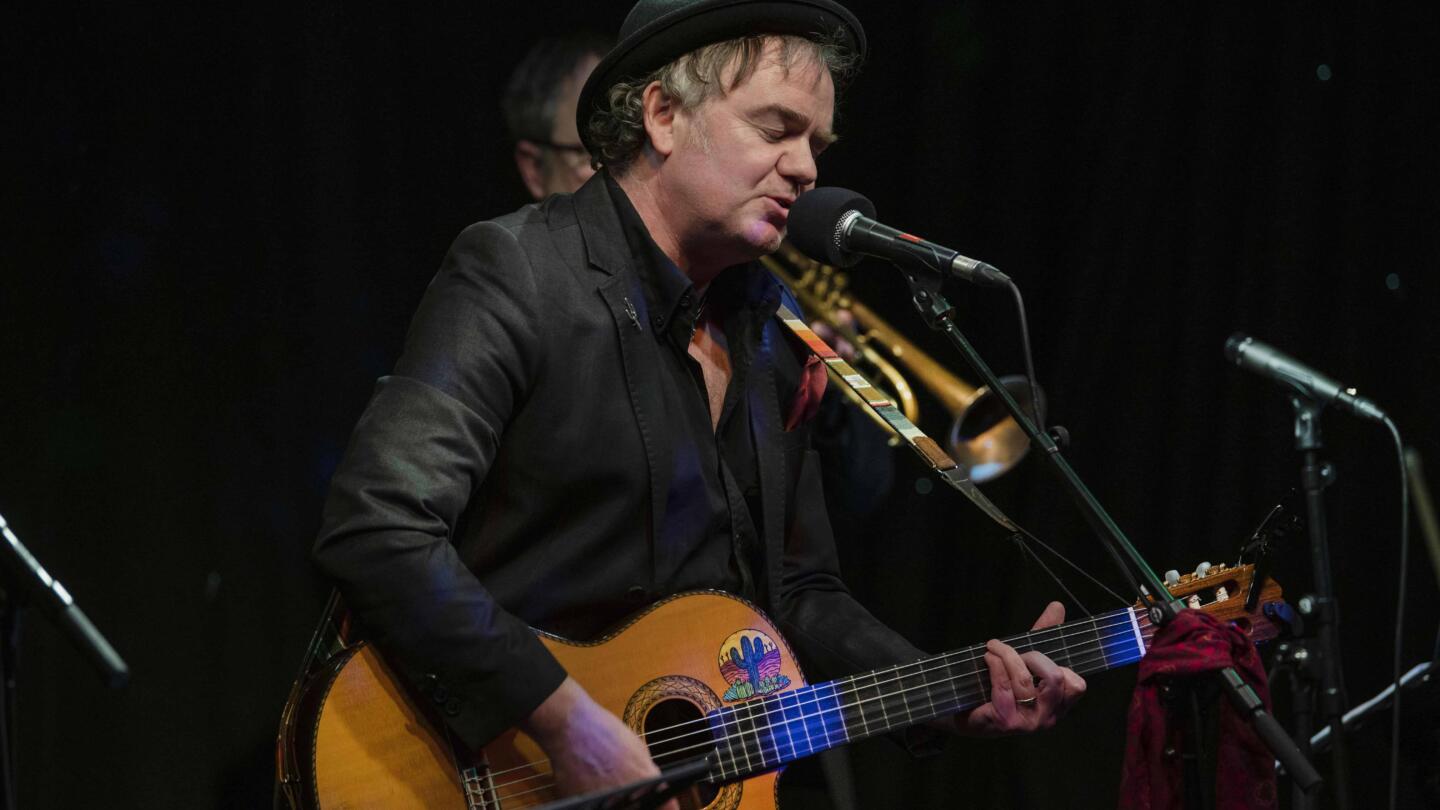 Dean was supported after the tragic loss of his sister left him battling depression
From Scotland to Nashville
Despite growing up in Leith and living in Edinburgh until last year, Dean Owens has produced most of his solo records in the US. ​"I have friends and connections in Nashville," he explains, ​"so have made a lot of music in that city." Since his solo debut in 2001, Dean has continued to release records independently and on small labels .
Before that he was a member of pop band, Smile (charting in the Scottish top 20 in the 90s), as well as the Felsons who were a successful Americana group. As part of these groups and as a solo musician, Dean has toured extensively in the UK as well as the US, Europe and Australia.
Dean originally contacted Help Musicians after we were suggested to him by fellow musician and Scottish fiddle player, Amy Geddes. She was aware that Dean had been struggling with his mental health. Tragically, Dean's sister had just lost her battle with cancer and he was in a bad place – ​"things were piling up and there was a lot of financial pressure."
Amy introduced Dean to the charity and our relationship with him developed from there. ​"Help Musicians were direct and there wasn't any messing around", Dean recalls. ​"They understood what I was going through." Despite not having heard of Help Musicians at first, we were able to help Dean realise that he was far from being alone in his struggles with mental health.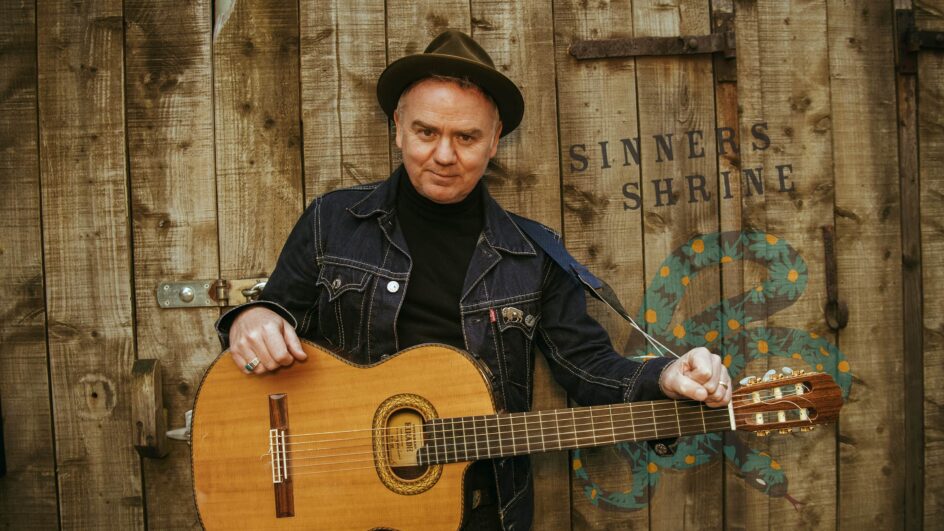 Support to access health and wellbeing classes
Help Musicians could see that Dean was struggling and he initially received some financial support – the money gave him a bit of security and helped to tie him over. He was still battling depression however, and his doctor suggested taking some classes, whether that be yoga or another kind of exercise class.
Dean looked into different options and went along to a yoga session to see if it would help. To Dean's relief he thoroughly enjoyed the experience. He would not have been able to fund going to these classes very often on his own, but Help Musicians were able to cover the cost of continuing the sessions which made a positive difference to his mental health.
Mindfulness and exercise has now become a part of Dean's life – ​"it improves my mental state so much, allowing me to continue being an artist, and helps my family as well. I can't overstate how much I appreciate the help of the charity."
Aside from the financial support, knowing that he could reach out for advice from the charity when he was struggling was crucial as well. ​"Having someone to speak to made a massive difference — I could email and explain what was going on in my life. I was offered advice and would always get help when I really needed it."
Maintaining positive mental health
There is no doubt that mental health among musicians is poor in general, and additional stresses of recent years have only made the situation worse. Dean knows all to well that the lifestyle associated with being a professional musician makes it a challenge to maintain positive mental health.
Money is always an issue given a regular pay cheque is not guaranteed like in a 9 – 5 job. The highs and lows of being a musician can also be difficult to deal with, something that has certainly affected Dean in the past.
"You could be playing a run of shows where you're getting the love of an audience every night and then it stops. You have a period where you're back on your own again and just to have the enthusiasm and the strength to keep going can take it out of you."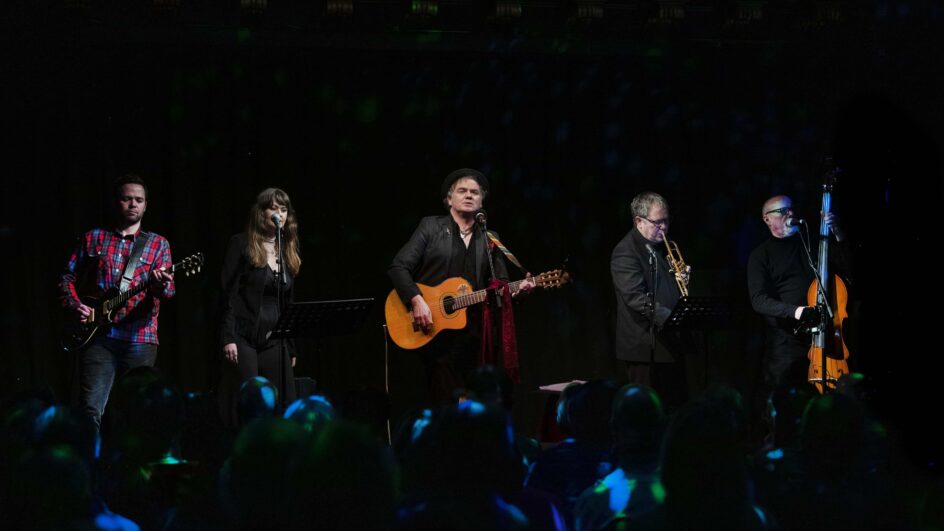 Support our Big Give campaign and help more musicians access vital mental health support
Music Minds Matter provides vital support to musicians. The growing number of requests to our mental health service reflects the intense pressure that musicians are currently experiencing.

This year alone, we have seen a 34% increase in calls to our 24/7 support line, and calls are up 160% from 2020.
That is why we have joined this year's Big Give Christmas Campaign, a national fundraising campaign where every donation made is doubled. Money raised will provide vital funds for Music Minds Matter as demand for the service grows, so we can continue to offer support to musicians like Dean, whenever they need it.