Our history
For over 100 years we've supported musicians throughout their career and retirement
A career in music may bring moments of unbridled joy but also challenging lows, and that is why for over a century Help Musicians has offered unwavering support to artists through the tough moments when they arrive.
We are a charity with compassion at our core, a value shared by the musician who inspired the charity in the first place, Gervase Elwes.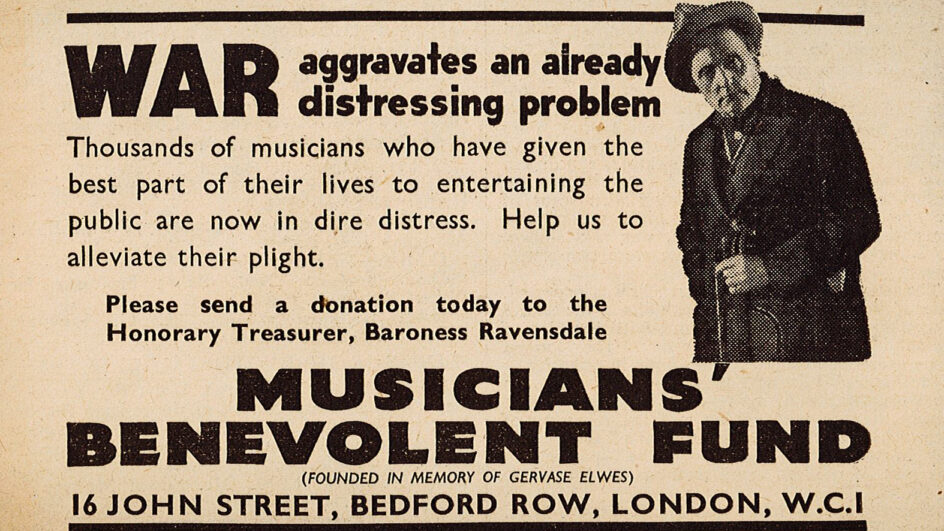 Elwes was not only one of the most celebrated singers of his day, but someone also known for kindness towards fellow musicians. He actively encouraged younger peers and even cared for sick musicians at his home.
In 1921, at the age of 54 and at the height of his fame, Elwes was killed in a freak accident and his death has a severe impact upon the music community.
However, there were some who were determined not to allow tragedy to define his legacy, and his friends Sir Edward Elgar, Lady Maud Warrender and Victor Beigel set up a fund to carry on the vital work their companion had championed during his life — Elgar would remain its President until his death in 1934.
This fund became what we know today as Help Musicians and despite a few name changes, the ethos of the charity has remained the same since it was founded — to help musicians thrive and flourish.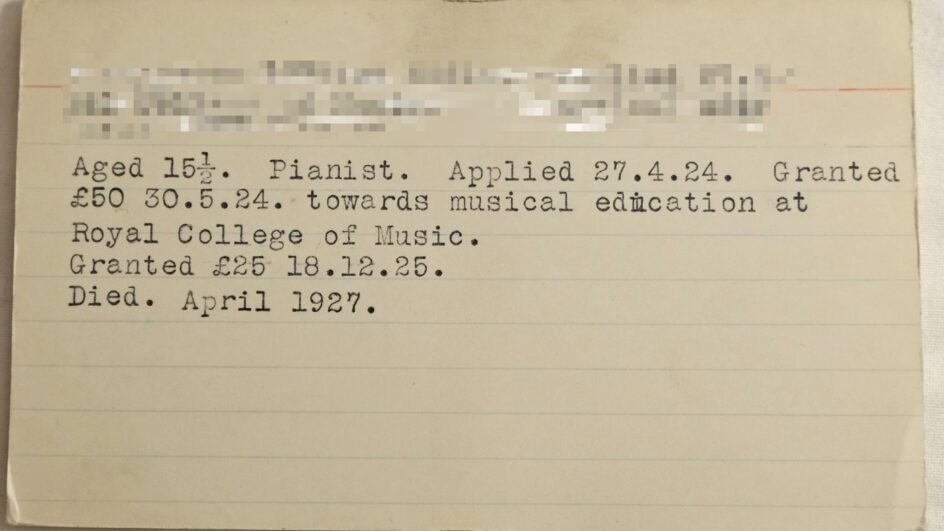 A lifetime of support when it's needed most
The charity has always adapted its support through various challenging moments. The enormous impact of Covid on the music industry saw Help Musicians respond accordingly, supporting 20,000 musicians with hardship relief exceeding £19.5m — but this is far from the single defining moment when musicians have turned to the charity.
During the silent film era of the 1920s, cinemas relied on live musicians to bring soundless pictures to life but the advent of ​'talkies' (films with recorded sound) had a devastating effect upon the music community. Thousands of cinema players found themselves out of work and relied on us to help them survive.
Similarly when the outbreak of war in 1939 closed venues, the charity's financial aid was once again vital, as well as medical consultations.
Help Musicians is more than a charity that only responds to crises. We support musicians with expertise and financial assistance to record, release, collaborate and study to help them achieve their potential; and in more recent times we've launched a dedicated Music Minds Matter service, offering mental health support to the entire industry.
Regardless of their genre, Help Musicians is a charity that is focused on helping musicians fulfil their potential.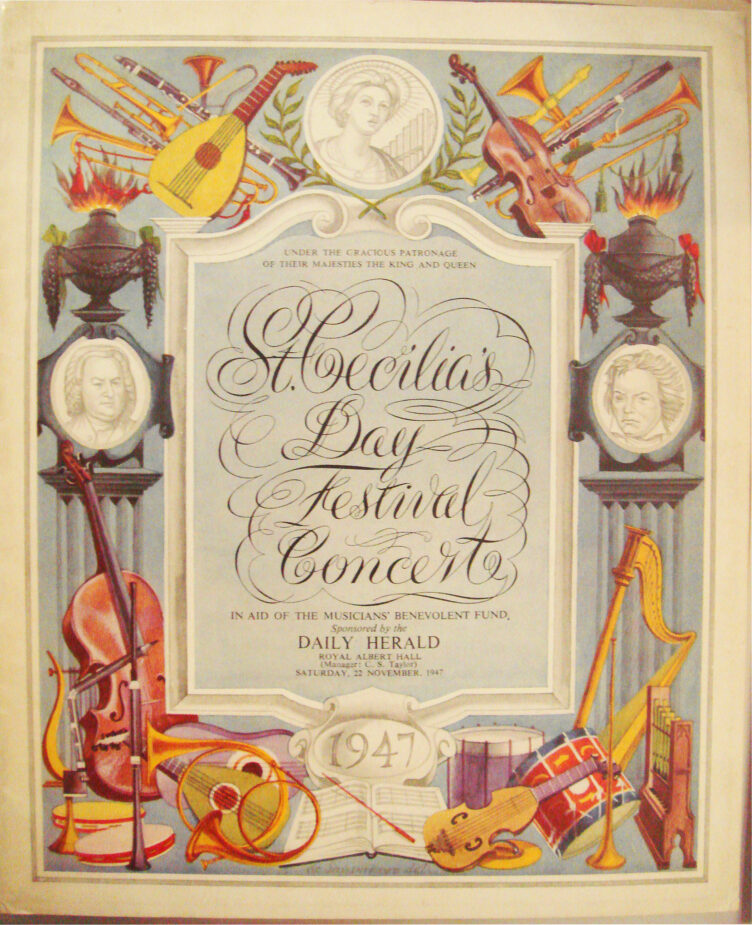 Help Musicians relies solely on the generosity of its donors to continue the life-changing work we do. Owing to strong investments going back many years, the charity is in a fantastic position where 100% of donations go to supporting musicians.
Some of our most venerable champions include the Royal Family, who have lent their patronage to the charity, with HM Queen Elizabeth II having succeeded both King George V and King George VI as our Royal Patron.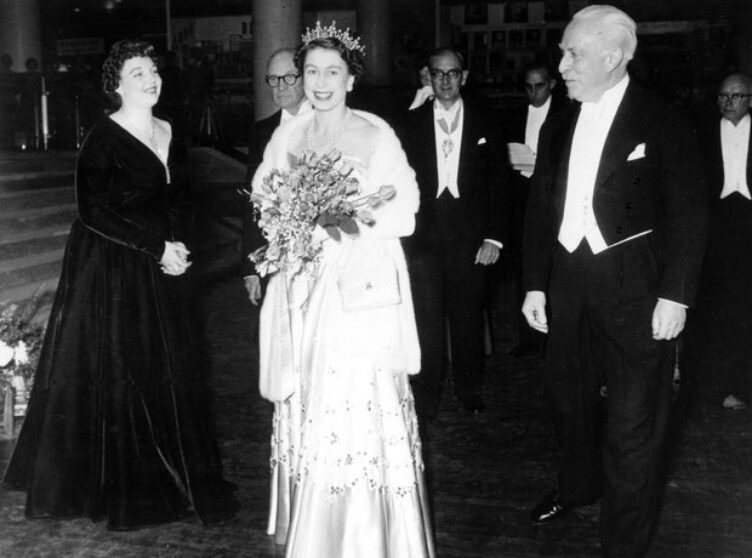 One event that Her Majesty has attended in the past is the Festival of St Cecilia concert, held annually at one of London's cathedrals. The service takes place in the name of the patron saint of music and musicians, and the festival was even presented online in 2020 due to the pandemic.
This creative response to challenging circumstances was reminiscent of another moment of resilience during World War II, when Dame Myra Hess raised over £10,000 for the charity with a series of lunchtime performances at the National Gallery. In total she gave 1,698 performances up until 1946 for the morale of the public and as a way of providing work for unemployed musicians.
The challenges facing a professional musician are unique. Infrequent or low-paying work is common, as well a lack of security – even a simple accident could result in a career being cut short. Help Musicians has always and will continue to propel musicians forward in their creative development but as Elwes himself was committed to doing, also protect the most vulnerable.