Work for us
Browse our current job vacancies and opportunities, and find out what it's like to work at Help Musicians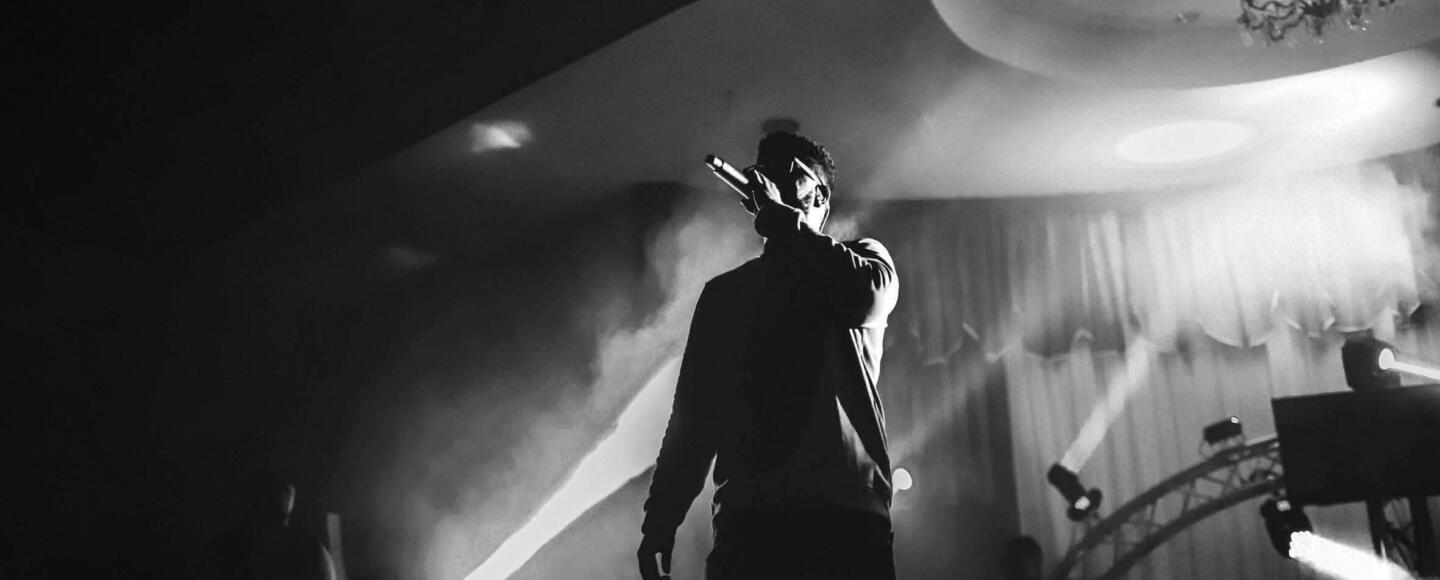 Help Musicians is a charity that loves music.
Our dedicated and talented team work hard to make a meaningful difference to the lives of thousands of music creators across the UK.
Our work has a direct impact on the lives of thousands of people every year. If you are passionate about creating a world where musicians can thrive, then this could be the place for you.

We want a world where musicians thrive
We will support and empower musicians through all stages of their lives
We are an independent charity with the freedom to think long-term and act responsively
Passionate
We love music and are personally invested in supporting and empowering musicians through all stages of their lives.
Impactful
Our ambition is to use our unique position to make a meaningful difference to the lives of musicians. This drives us forward to ensure our knowledge is deep, our partnerships are strong, and our work is excellent and accessible.
Collaborative
We're stronger, more creative, and more impactful within the music industry when we work together, building inclusive teams and partnerships.
Respectful
We value our relationships and embrace our diversity. In all circumstances we will build trust by being open, honest, kind, consistent, fair and accountable.
Alongside your salary, we offer a diverse and competitive benefits package for all of our employees:
---
Pension
Help Musicians contributes an amount equivalent to 10% of your annual salary to our defined scheme pension plan. You may add your own contributions if you wish.
---
Holiday
Employees receive 25 days holiday (23 in Northern Ireland and 24 in Scotland), plus bank holidays and an additional 3 days between Christmas and New Year.
---
Family leave
We offer enhanced family leave entitlements for our employees with a minimum of 12 months service:
Maternity or Adoption –

10

weeks at full pay,

15

weeks at half pay
Paternity –

2

weeks at full pay
Shared Parental Leave –

10

weeks at full pay,

15

weeks at half pay (uncapped and inclusive of any paid maternity, adoption or paternity leave)
---
Hybrid and flexible working
Help Musicians offers hybrid working (minimum 2 days in office, 3 working from home) and flexible working options to all our employees.
---
Health cash plan and employee assistance programmes
Through our health cash plan you can claim on dental, optical, physiotherapy costs and much more. You can also access a 24/7 counselling and support helpline and a virtual GP surgery.
Dependent children under 18 are included in your plan.
---
Perks
Our cash plan also gives you access to an array of perks including discounts at gyms and restaurants, and online/in-store voucher codes.
---
Occupational sick pay
You are entitled to enhanced sick pay through our occupational sick pay scheme, starting at 1 weeks pay for those with less than 6 months service and increases over the course of your employment.
---
Income protection insurance
Should you be unable to work due to illness or injury, following the first 26 weeks of incapacity you will be entitled to receive up to 50% of your salary until you are able to return to work for up to a maximum of five years.
---
Life assurance
A lump sum amount equivalent to four times your annual salary will be payable in the unfortunate event of your death in the service.
---
Loans and vouchers
You can apply for an interest-free loan to purchase an annual season ticket for your commute.
We also operate a cycle to work scheme, enabling you to make savings on the purchase of a bike and accessories through salary sacrifice.
---
Additional benefits
You can apply for up to

12

pairs of complimentary tickets a year to events at the Royal Albert Hall
We offer up to

5

days paid leave (pro-rata for part-time or fixed term employees) to volunteer in your community
If you're moving house we'll pay you for one day's leave to support you at the time you move
We are a charity that welcomes and positively encourages applications from individuals from a diverse range of backgrounds and experiences and will select the best person for the job based on merit, regardless of sex, race, disability, age, sexual orientation, gender reassignment, religion or belief, marital status, pregnancy and maternity, or socio-economic background.
We are proactively focussed on inclusion to ensure our team at Help Musicians and Music Minds Matter is representative of the diversity of musicians that we support. To find out more about our current Equity, Diversity and Inclusion work, visit our dedicated webpage.

Investors in People
All current job opportunities and details of how to apply can be found below: