The Mendelssohn Scholarship
Support towards advanced composition study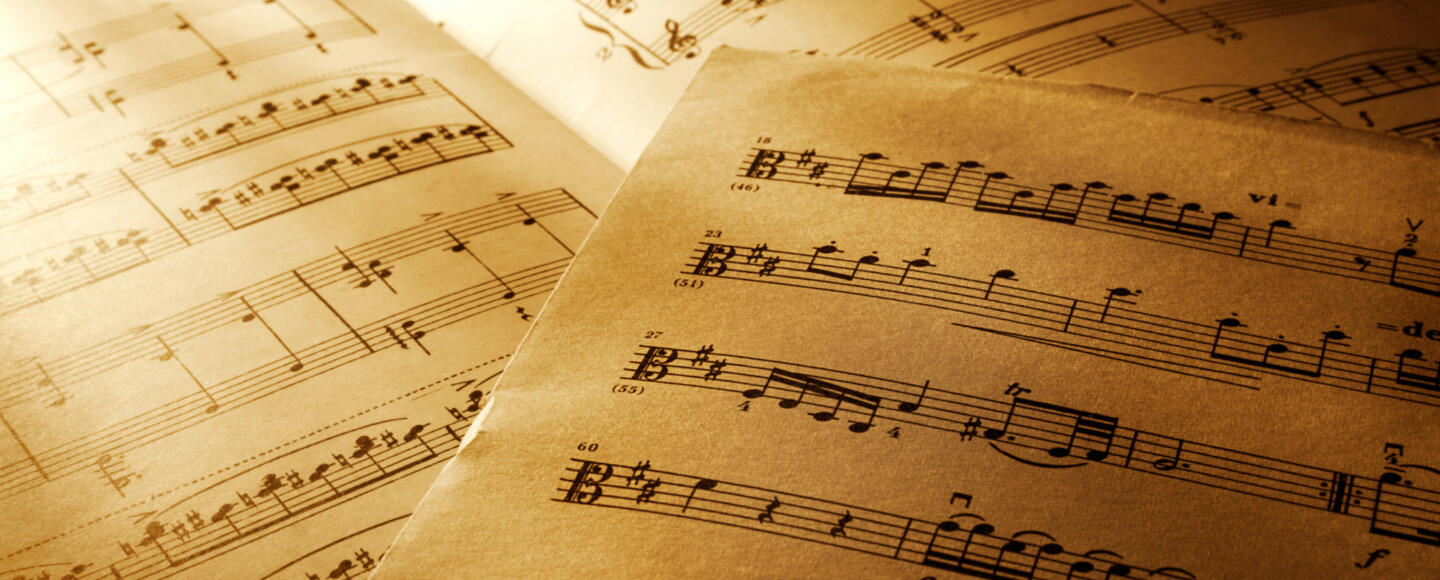 The Mendelssohn Scholarship offers support for advanced study for composers in the UK, or for tuition and associated travel costs in musical centres abroad.
It is generally intended for Postgraduate students, however final year undergraduate students may also be considered.
The scholarship, which commemorates the composer Felix Mendelssohn, is administered by Help Musicians on behalf of The Mendelssohn Scholarship Foundation and has been awarded since 1856.
To apply for the Mendelssohn Scholarship, you must be:
Studying or intending to study on a Postgraduate course in composition (final year undergraduate students may also be considered)
Under the age of

30

as of

31

January

2024

Resident in the United Kingdom or the Republic of Ireland
To apply for the scholarship, you must be able to demonstrate your ability and experience as a composer.

The application form will ask you to provide the following:
A biography that details your key achievements to date as a composer. You should include information about previous commissions, performances of your work, any press, details of where you have studied including who you have studied with and details of any competitions or awards you may have received
How you would use the scholarship and the impact further tuition in the

UK

or a music centre abroad will have on your career at this particular point. You should include information on the learning you would receive and what opportunities you would embrace during this time
Your longer-term ambitions and your plans to achieve them. You should tell us your short term goals and how these will help you to achieve your longer term ambitions
You will be asked to demonstrate your current ability by providing us with some examples of your recent compositions. You should submit three manuscript scores, one of which must be accompanied by a recording. A recording must also be submitted where the composition contains a significant electronic component. You can either provide these as a file upload within the application form, or via a file sharing website, however please make sure the links provided do not expire and we are able to access these right up until July.
Should you be successful, you would have two years to spend the award. We will request evidence of place acceptance and enrolment before releasing your award. You will receive your award in instalments, and you will be required to send through regular reports which will be shared with the trustees.
1856 Arthur Seymour Sullivan
1865 Charles Swinnerton Heap
1871 William Shakespeare
1875 Frederick Corder
1879 Maude Valerie White
1881 Eugene D'Albert
1884 Marie Wurm
1891 Sidney Peine Waddington
1895 Hugh Christopher Wilson
1899 Percy Hilder Miles
1904 George Dyson
1909 Eric William Gritton
1912 Joseph Alan Taffs
1916 Philip Levi
1921 Arthur Lawrence Sandford
1923 Percy Purvis Turnbull
1927 Godfrey Sampson
1929 David Moule Evans
1932 Clifton Ivor Walsworth
1935 Daniel Jenkyn Jones
1938 Patrick Edward Smerdon Piggott
1946 Jocelyn Roy Lubbock
1948 Malcolm Henry Arnold
1950 Kenneth Leighton
1952 John Arthur Neill Lambert
1953 James Sidney George Stevens
1954 William Francis Burt
1956 John Albert Exton
1960 David Leonard Blake
1962 Richard Stoker
1964 Patric Standford
1966 Michael Short
1968 Brian Ferneyhough
1970 Jonathan Lloyd (Special award to Nicola Lefanu)
1972 Nicola Lefanu
1974 Richard Blackford
1976 Ian McQueen
1978 Paul Parkinson
1980 Lionel Sainsbury
1982 Mark Anthony Turnage
1982 Steve Martland (PRS/​Mendelssohn Scholar)
1984 James Harley
1986 Javier Alvarez
1988 Martin Butler
1992 Philip Cashian
1994 Luminita Spinu
1997 Richard Causton (150th Anniversary)
2000 Luke Bedford
2002 Cheryl Frances-Hoad
2004 Oliver Searle
2006 Nadja Plein
2008 Steven Daverson
2010 Samuel Bordoli
2012 Christian Mason
2014 Arne Gieshof
2016 Nicholas Moroz
2018 Nicholas Morrish
2020 Angela Slater
2021 Hugo Bell
2022 Amelia Clarkson

2023 Jasper Dommett

The Mendelssohn Scholarship Foundation (including The Boise Scholarship Foundation) is an independent body, Charity Registration No 313360 and is governed by Trustees and a Committee.
It was established in 1848 to honour of the memory of Felix Mendelssohn (1809 — 1847), with funds initially coming from a performance of his oratorio Elijah at London's Exeter Hall.

The Scholarship is now administered by Help Musicians on behalf of the Foundation.