Protect your hearing
Audiological assessments and custom-made hearing protection for musicians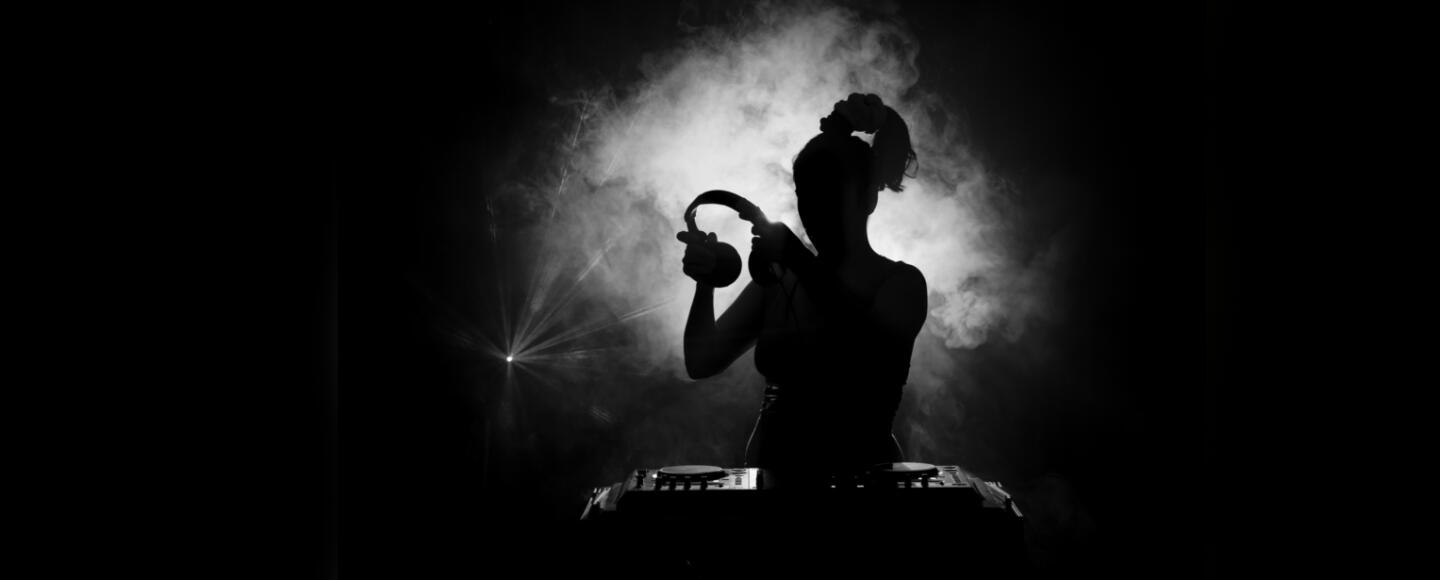 Noise-induced hearing loss is 100% irreversible but 100% preventable.
Help Musicians can provide heavily discounted audiological assessments and custom-made hearing protection.

For a one-off payment of £50* you can receive:
An audiological assessment and check-up from a specialist in musicians' hearing (worth up to £

100

)
A set of custom-made,

ACS

Pro Series plugs (worth £

149

)
Expert advice on referral routes and next steps to manage any problems
Option of wax removal, if necessary, at a subsidised rate of £

50
*25% discount for Musicians Union and ISM members
Hearing is a basic tool for most musicians, but it is fragile and at risk of being damaged by the work they do — research shows that musicians suffer noise-induced hearing loss more than the general population
It is very difficult to spot the early signs of hearing loss, so it's worth having a regular, ideally annual, hearing test.
Typically only some frequencies go, so things don't get quieter, it's just that some sounds get less distinct.

Remember, noise-induced hearing loss is 100% preventable and 100% irreversible.
To be eligible you must:
have the right to live and work in the

UK

have either earned the majority of your income from one (or more) of the roles listed below for the past two years, or have done so for a total of

5

+ years throughout your career
be aged

18

or over at the time of application
---
Individuals currently enrolled in full-time studies are currently not eligible unless they can demonstrate that they earn the bulk of their income through music.

You can apply if you're a professional musician or work in certain fields within music. All of the professions we can currently offer this support to are listed below:

Accompanist
Arranger
Composer
Conductor

DJ

(not radio)
Instrumentalist
Instrument maker
Instrument technician
Mastering engineer
Musical director
Musician
Music therapist / music facilitator
Peripatetic teacher (self-employed)
Piano tuner
Producer
Repetiteur
Singer
Sound engineer
This list is reviewed on an annual basis to ensure that we can adapt to changing needs of the industry.
There is a one-off payment of £50 (25% discount available for Musicians' Union and ISM members).
You will receive a hearing assessment and ACS hearing protection.

Watch: Everything Everything drummer Mike Spearman tries the process for himself
Of a 2015 survey of 693 professional musicians of all genres:
Further to this, 39% of respondents believed that hearing loss was an unavoidable effect of working as a musician, and 16% thought that hearing protection would be too expensive.

Our aim is to make hearing protection an affordable and essential part of a musician's toolkit.
Payment will be taken at the time of booking your appointment.

An audiologist will give you a full hearing assessment and impressions will be taken of your ears. They will give advice on ear care and advise on hearing protection.
If there is any soft wax in the ear the audiologist will offer ear care removal services at a cost of £40. Should you prefer to see your GP for this your appointment will be re-booked for after any wax has been removed.
The appointment will take approximately 30 minutes, or 45 minutes if wax removal is required.

Yes. The audiologist can only take impressions of ears if they are wax-free, otherwise they cannot take a true impression of your ears and your ear protection will not have a snug fit.
You can request wax removal via your GP in advance if you prefer.

Cleaning your ears with cotton buds to remove wax is not recommended and can cause damage.

No, not until the infection is cured. If you haven't done so you should contact your GP or an ENT consultant for further advice.
If the ear is infected or if there is any significant abnormality in the ear, the audiologist will refer you for further medical attention with your GP or consultant.

You will receive ACS PRO series custom-made earplugs. The attenuation (different filter strength) will be discussed at your appointment.

The earplugs are clear, however you can also choose from 25 colours and request detachable neck cords for no extra charge (normal price would be £10 for colours & £10 for the cords).
---
These earplugs are designed to allow interchangeable filters, and you can change your filter's attenuation level within 30 days of receiving your earplugs.

Beyond this period your clinic can provide additional filters, although charges will apply.
Different attenuation Pro Filters available are 10, 15, 17, 20, 26, 27.

From your appointment date your custom-made earplugs will be ready within 15 working days.

Earplugs will be posted to your postal address by a tracking service at a cost of £4, although you can collect them for free from the London or Manchester clinics.
If someone is collecting them on your behalf, please notify the clinic in advance.

Please talk to your audiologist at your appointment for details on further tinnitus and hearing therapy management appointments.
For more about tinnitus and local support groups please visit tin​nit​us​.org​.uk
This service only includes the costs of one set of hearing protection and unfortunately we can't issue replacements for lost, stolen or broken earplugs.
We recommend that you include your bespoke hearing protection on your home contents insurance.
If you do lose them then you will be able to re-order replacements over the phone at a cost by calling Musicians' Hearing Services on 0207 486 1053.

This service is designed for individual musicians, whether salaried or freelance. It is not a replacement for employer responsibilities under the Control of Noise At Work Regulations 2005 (CNAR).
We encourage individuals to apply to us but are not able to accept applications submitted by an employer on behalf of a musician. If you are an employer, you can contact the Musicians' Union to discuss your responsibilities and liabilities under the CNAR 2005 legislation.

Musicians' Hearing Services specialise in all aspects of hearing to enhance your listening pleasure and communication in everyday life.
They have been serving the entertainment industry for 25 years, so whether you want advice or impressions for in-ear monitors and musicians hearing protection, or hearing tests and advice on tinnitus or hearing loss call 020 7486 1053.
Musicians' Union is a Trade Union representing over 30,000 professional musicians of all genres of music who work across the whole of the music industry.
The MU is a respected organisation who works to champion the causes of musicians as well as offering invaluable advice, support and guidance for individuals. For musicians, it is all about the music. For the MU, it's all about the musician.

The ISM Members Fund, the sister charity of the Independent Society of Musicians (ISM), has provided help and support to members or former members of the ISM and their dependents since 1917. Members can access a range of mental, physical and financial services through the Fund to benefit their health and wellbeing. This includes counselling services, physiotherapy and financial support.