Meet the staff at Help Musicians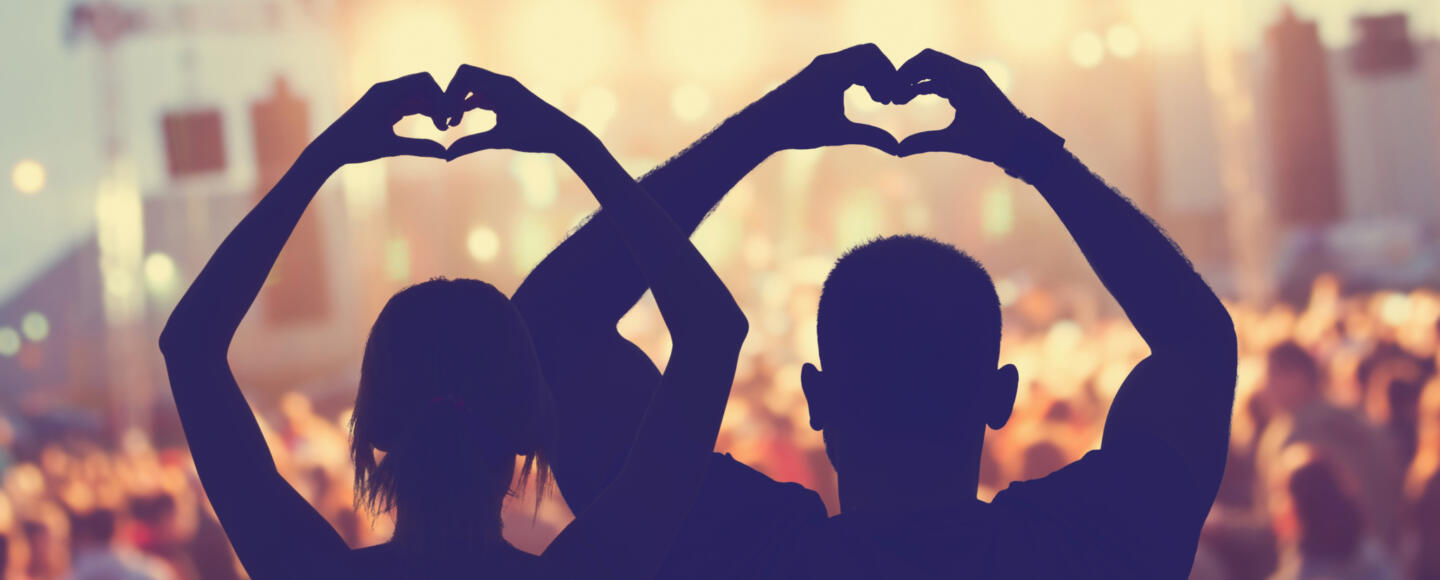 At Help Musicians, we pride ourselves on a collaborative working environment and strive to positively impact musicians across the length and breadth of the UK. We are all passionate not only about the work that we do but music as a whole. Please read on to meet a few members of staff from across the charity and learn what it is like to work here.
What does the Health and Welfare team do?
The Health and Welfare team support musicians from a wide range of backgrounds and all musical genres. We assist working musicians and retired musicians in times of financial need, help around any physical and mental health concerns, help with terminal illness, bereavement and we also assist emerging musicians. We offer empathetic meaningful support and quality signposting to other organisations.

What attracted you to the charity?
I was attracted to the charity because I previously worked in the music industry as a DJ, then radio production and then a record company. After that I went into the social care sector. When I saw the advert for this position I read up on the charity and the role. I was so excited that I could contribute all my transferable skills and knowledge into such an inspiring charity for musicians. It felt like the perfect fit for me and Help Musicians thankfully!
What do you love most about your role?
In my role I am in the position of being able to support musicians when they need it the most. It can be a very warm and humbling experience to have met or spoken with a musician and supported them when they were in genuine need.
Choose three words to describe working life at Help Musicians?
Rewarding, fascinating and exciting.
What has been the musical highlight of your life?
One of my musical highlights was when I met David Bowie in a radio studio. He was waiting to be interviewed and we were just chatting about every day stuff. I could not stop looking at his different coloured eyes and thinking — OMG THIS IS DAVID BOWIE! A truly heart stopping moment and an unforgettable memory.

What would be your dream concert?

My dream concert would be an all-female line up (yet to be announced) at the Women's World Cup Final and the Lionesses win!

What does the Musicians Development team do?
The Musicians Development team delivers help to musicians enabling them to take on a range of activities including recording and releasing music, developing their skills, collaborating with non-musical professionals, and studying at postgraduate level.

What do you love most about your role?
What I love most about my role are the interactions I have with musicians both online and in person. I have been in touch with amazing musicians from various communities across the UK and I have seen how much the support we offer has helped music creators to progress to the next stage of their careers. Through our conversations I have learned about different traditions ranging from Classical to Candomblé and gained a deeper understanding of their individual experiences and the challenges they face. I have been fortunate to watch our beneficiaries perform live and display their work at auditions, release shows and festivals which has been extremely rewarding.
Which three words describe working life at Help Musicians?
Collaborative – My role involves frequent collaboration with colleagues throughout the organisation. Everything I do feels like a team effort, and I am lucky to be surrounded by people who care about their work and are amazing at what they do.
Educational – I am always learning about various aspects of music and the industry through my colleagues, our partners, and the musicians we support.
Meaningful — Whenever I speak to musicians, I am reminded of the difference we are making on an individual level.
What inspires you in your working life?
I am inspired by my team and what we have done to ensure musicians needs are at the forefront of our work. Since I started working at Help Musicians, I have been a part of numerous projects from career development to hardship support and witnessed how we have adapted the support we offer to empower musicians at different career stages.
What has been the musical highlight of your life?

My musical highlight has been watching The Cavemen. featuring Kokoroko at Village Underground presented by Touching Bass. The bands played a 2‑hour set spanning tracks from their albums Love and Highlife and Roots. I loved how they reinterpreted songs for the night and involved the audience throughout. Everything sounded new yet familiar as they seamlessly fused elements of jazz, soul, gospel, and pop. The atmosphere was unbeatable with a friendly crowd and phenomenal DJs to bookend the live music.
What would be your dream concert?
My dream concert would be a D'Angelo and Erykah Badu double bill with guest appearances from the Soulquarians.
What do you love most about working at Help Musicians?
Through working for Help Musicians, I've been fortunate enough to have met and become friends with so many amazing musicians across Northern Ireland. Northern Ireland has such a rich musical infrastructure, and the charity plays a vital part in supporting our local artists. The best part of my role is being out and about in the community, telling people about the amazing work Help Musicians does, and playing a part in supporting our music community here.

What attracted you to the charity?
I have always loved music. My father is a musician, and I grew up in a very musical household, so I know how important the charity's work supporting artists is. I also care deeply about our musical culture here in Northern Ireland — the country has so much to offer and is bursting with talent. I wanted to work with Help Musicians because I know how much the charity cares about supporting musicians from across the UK and how greatly that support is needed in Northern Ireland.
What does the Fundraising team do?
Our team plays a vital role in raising funds for the charity, whether that be through our Community Fundraising efforts, working with our corporate supporters, or supporting music lovers from across the UK to donate regularly to the charity. Every penny donated to Help Musicians allows us to continue offering a lifetime of support to musicians at all stages of their lives and careers when it is needed the most, and we are proud to have a 100% pledge which means that all donations raised will always go directly to our frontline work for our beneficiaries.
Do you have a highlight from your time working here?
I have so many highlights from my time with the charity! I've been fortunate enough to work with local musicians that I admire so much at our fundraising events, I've had the opportunity to attend gigs and music festivals through work, and I've been lucky enough to see first-hand how our support has helped Irish/​Northern Irish musicians. It's hard for me to choose just one, but a recent highlight would be this year's Stendhal Festival where we saw Sister Sledge perform. They were incredible and it was amazing to see a wave of people singing and dancing along in a field in rural Ireland.

What inspires you?
I'm inspired by music, art and creativity, and I feel very grateful that my role at Help Musicians plays a small part in supporting creatives from the UK and Northern Ireland to continue with their craft. Seeing the vital role the charity played to support musicians through the pandemic and beyond was really inspirational for me — it's incredible to witness how generous people can be when crisis strikes.
What would be your dream concert?
My dream concert would be seeing Kate Bush perform the entire Hounds of Love album from beginning to end at a very intimate gig where only my friends and I are invited. Somehow, I don't think this is going to happen, but a girl can dream!
What is your favourite music venue where you live?
The Ulster Hall in Belfast is a gorgeous venue with such an interesting history — Led Zeppelin played Stairway to Heaven there for the first time in 1971! I recently saw Mitski perform here, and she was amazing.
What is your role at Help Musicians?
My role is to manage the charity's relationships with its Ambassadors, ensuring that they are kept up to date with all areas of our work enabling them to help us raise awareness. I also look after a portfolio of musicians who advocate on our behalf.

What attracted you to the charity?
I had not heard of the charity when a friend mentioned the vacancy but whilst researching Help Musicians, I was so impressed with the impact the charity has had on the lives of so many musicians since 1921. The other thing which attracted to me to the charity was the people. It is so important to me that I work within a team that is passionate about the cause. When I came in for my first interview, it was evident that if I was lucky enough to work here, I would be surrounded by people who are equally as passionate about music as I am.
Choose three words to describe working life at Help Musicians?
Impactful, passionate and proud.
What inspires you in your working life?
I have worked within the charity sector for nearly 25 years, and it is essential that I am passionate about the cause I work for to be able to excel at what I do. I don't have to look far to find inspiration here; it's evident whenever I meet someone who has been supported by us.
What would be your dream concert?
Since I was a child, I have always been passionate about a wide range of music genres, from rock, pop, musical theatre to country music. During lockdown I purchased a turntable and have been collecting old vinyl ever since. One artist who is frequently played at home is John Denver. My dream concert would be attending his ​'Live in London' concert at the London Palladium in 1976. If only I had a time machine…

What has been the musical highlight of your life?
That is a tough one. Seeing First Aid Kit on the Pyramid Stage at Glastonbury, Sondheim's 80th Birthday Prom at the Royal Albert Hall and Tina Turner's farewell tour were all out of this world. The winner, though, has to be Bon Jovi at Wembley Stadium in 1995 duetting with Sir Bob Geldof on the 10th Anniversary of Live Aid. A day I will never forget.