Postgraduate Awards Audition Day
Everything you need to know to plan your day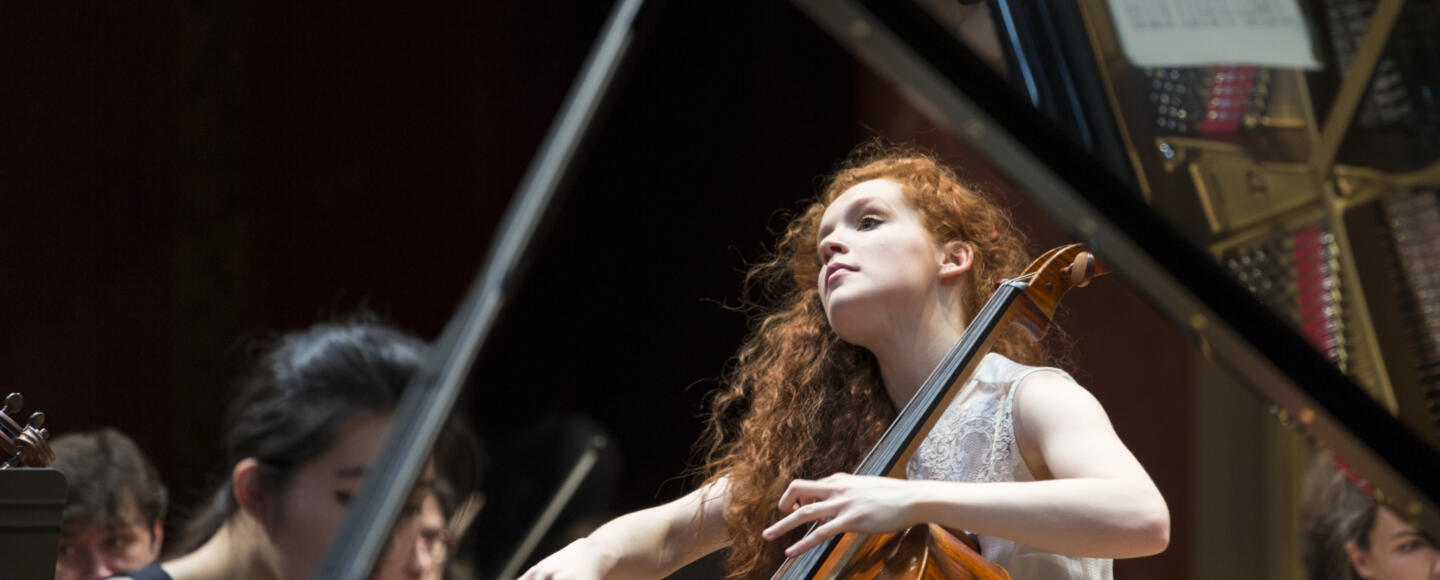 This guide will tell you all you need to know about what to prepare for your Postgraduate Awards audition, how to get there and what to expect.
Audition dates for each discipline are listed here. Please refer to your schedule for the timing of your performance.
If you need to contact a member of the Help Musicians team on the day please call 07892 728558.
We look forward to meeting you.
Locations
Monday 3 – Thursday 6 April
Royal Academy of Music
Marylebone Rd
London
NW1 5HT

Audition Room: York Gate 352
Map
Find the Royal Academy of Music on the map.
Tuesday 11 – Monday 17 April
Guildhall School of Music & Drama
Silk St
London
EC2Y 8DT
Audition Room: Lecture Recital Room

Map
Find Guildhall School of Music & Drama on the map.
Transport
The closest stations to Royal Academy of Music are Baker Street and Regent's Park on the Underground and Marylebone Station on the Overground.
The closest stations to Guildhall are Moorgate and Liverpool Street.
For more information on travelling via train, tube or, bus and to plan your journey by public transport visit Transport for London.
Travel Expenses
You can claim up to £75 if you are travelling outside of London and up to £120 if you are travelling from Scotland or Northern Ireland. If you are travelling with a group (3 or more members) from outside of London for a Jazz audition, you can claim up to £175.
An expense claim form will be emailed to you and you can also pick one up on the day. Please make sure to email a copy of your receipt as well as the expenses claim form to panels@​helpmusicians.​org.​uk.

Venue Accessibility
Royal Academy of Music
The audition room is located on the 3rd floor of York Gate. The primary lift is undergoing repairs and will not be available during the audition period. Step-free access is available via a side entrance and the Academy staff can provide support on the day. Please let us know if you require step free access so support can be arranged.

Guildhall School of Music & Drama
Step free access is limited around the building however our staff team are on hand to provide support.

If you have any concerns about accessibility, please get in touch with us on panels@​helpmusicians.​org.​uk.

You will be asked to perform two contrasting pieces of up to 10 minutes of music. Please see the requirements for your discipline here. We are able to provide an accompanist for brass, upper strings, lower strings, woodwind and voice disciplines.
This will be followed by a few questions from the panel. The questions could be about your application, your year ahead, or future plans, therefore please come prepared to talk about your application.
Special notice: Help Musicians' donors, panellists and stewards will attend the audition days. Please be aware that there may be additional people present during your performance. We will always ensure the room is not overcrowded and that there are no more than 10 people in the performance room at any given time.

Equipment and backline available:
Jazz auditions

Drum kit
Bass amp
Guitar amp
Microphones
Piano
Please bring breakables (i.e. drum sticks/​cymbals) Music stands will be provided. Please send your tech spec to panels@​helpmusicians.​org.​uk.

Harp auditions
Guildhall's Harp Department will provide harps for your audition and warmup therefore you do not need to bring your own instrument.
Tops tips for preparing for the day
We know that in-person auditions can be a nerve-wracking prospect, so we have created a list of top tips to consider when preparing for your audition.
Time your programme in advance and make sure you are sticking to the given time limit of ten minutes. The panel will prefer you to have planned your programme to fit the time allowed, therefore if your programme is currently longer than this, you may want to find a suitable cut to ensure you stick to time.
Follow the audition requirements. For example: We ask you to perform two contrasting pieces during your panel performance. Please indicate if you require the services of our in-house accompanist if you have not already. Likewise, if you requested our in-house accompanist and no longer need their services, or if you are unsure on whether you requested their services or not, please let us know as soon as possible.
Play your programme through. You may even want to wear your outfit to make sure you are completely comfortable with what you are hoping to wear. Wear clothes you are comfortable in but do make sure you are dressed for the stage. For example, don't wear shoes you are unable to walk in or a jacket that restricts your movement.
Drink lots of water to keep hydrated, not just on the day of your audition but the days leading up to it.
Eating carbohydrates the evening before and in the morning of your audition will give you the energy you need to get you through your performance. Preparing for a performance can feel like preparing for a big sporting event.

Don't rush and allow extra time to travel to the venue
Arrive 20 minutes early to give yourself plenty of time to warm up. When you get there, please make your way to the sign in desk so we can register your attendance. If you are a student at Guildhall or the Academy and have booked your own warm up room please do sign in and make yourself known to us.
Note down the team's mobile number. If you are running late, call or text us to let us know on 07892 728558. If you are suddenly unable to attend your audition, let us know as soon as possible.
Introduce yourself and greet the panel on arrival into the audition room. If you have made any changes to your programme tell the panel before you start.
Managing performance anxiety
Performing in front of a panel can be daunting, so we are offering you the opportunity to hear from performance anxiety specialist, Lucy Heyman, ahead of your performance. This session should help provide you with the tools to build up resilience for performing at auditions.
Your business development session
Ahead of your audition, you have the opportunity to receive business advice from industry experts who are here to help you shape or rethink your career plans.
As well as auditioning for financial support, we want to equip you with skills and knowledge that you can take forward when starting your career in music. We have selected two topics that would be beneficial to anyone just starting out. These sessions will explore building your audience and applying for funding. If you wish to attend one or both webinars, sign up here by 9am on Friday 17 March.

Time slots will be allocated on a first come, first served basis.
Get to know Help Musicians
During the day you will have the chance to talk to our Engagement Team and learn about the lifetime of support and services available from Help Musicians. You will be asked on arrival should you wish to learn more about Help Musicians after your audition.