Sybil Tutton Opera Award and Ian Fleming Musical Theatre Award Audition Day
Everything you need to know to plan your day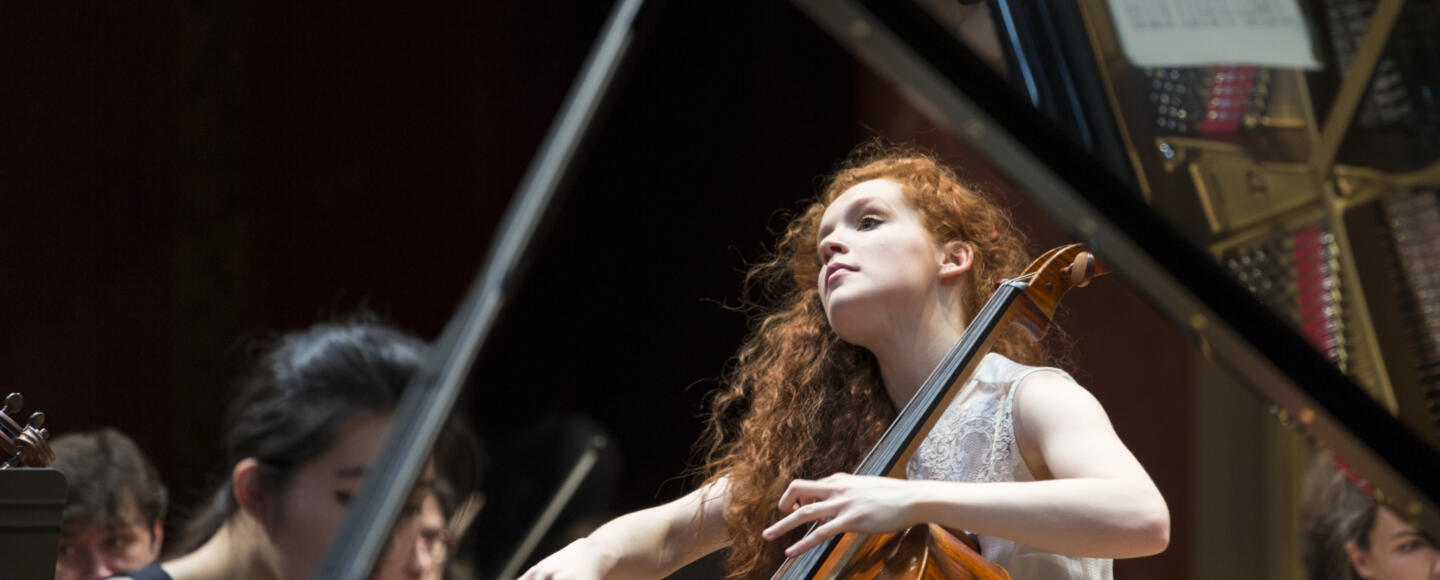 This guide will tell you all you need to know about what to prepare for your Postgraduate Awards audition, how to get there and what to expect.

Audition Dates
Ian Fleming Musical Theatre Award: Wednesday June 28
Répétiteurs: Wednesday 28 June
Sybil Tutton Opera Award: Thursday June 29

Please refer to your schedule for the timing of your performance.
If you need to contact a member of the Help Musicians team on the day please call 07892 728558.
We look forward to meeting you.
Location
Royal Academy of Music
Marylebone Rd
London
NW1 5HT
Audition Room: York Gate 150
Find the Royal Academy of Music on the map.

Transport
The closest stations to Royal Academy of Music are Baker Street and Regent's Park on the Underground and Marylebone Station on the Overground.
For more information on travelling via train, tube or, bus and to plan your journey by public transport visit Transport for London.
Travel Expenses
You can claim up to £75 if you are travelling outside of London and up to £120 if you are travelling from Scotland or Northern Ireland.
An expense claim form will be emailed to you and you can also pick one up on the day. Please make sure to email a copy of your receipt as well as the expenses claim form to panels@​helpmusicians.​org.​uk.
Venue Accessibility
The audition room at The Royal Academy of Music is located on the 1st floor of York Gate. There is a lift in the building which can be accessed. Step-free access is also available via a side entrance and the Academy staff can provide support on the day. Please let us know if you require step free access so support can be arranged.
If you have any concerns about accessibility, please get in touch with us on panels@​helpmusicians.​org.​uk.

You should have already selected your audition programme within your application form. If you're unsure what pieces you have chosen or you would like to make any changes, please email panels@​helpmusicians.​org.​uk
As a reminder, the audition requirements are:
Ian Fleming Musical Theatre Award
Singers
Your programme must consist of two contrasting musical theatre songs plus a short monologue. Your entire programme should not last longer than 10 minutes.
An accompanist will be available on the day.
Musical Directors
You will be assessed on your rehearsing, directing, keyboard and sight-reading skills.
You will need to prepare the following from the musical West Side Story:
Ensemble piece Gee Officer Krupkee.
You will talk through how you would approach rehearsing this piece with the panel. Be prepared to demonstrate how you might direct certain sections. Please bring along additional copies of the music to ensure we are all looking at the same edition.
An extract of no more than

2

minutes from any of the Jets and Sharks dances, to demonstrate keyboard ability
You may also be asked to sight-read a short musical theatre song provided on the day, lasting no longer than 3 minutes.
Musical Director auditions will last approximately 25 minutes.
Sybil Tutton Opera Award
Singers
For opera singers your programme must consist of at least two contrasting arias by different composers and your whole programme should last no longer than 10 minutes. We are able to provide an accompanist for opera auditions. If you are unsure whether you have requested our in-house accompanist's services, please get in touch with panels@​helpmusicians.​org.​uk
Répétiteurs
You should prepare a short scene (including at least two characters) from each of two contrasting operas, and perform them, singing the vocal lines yourself. An accompanied recitative and a short secco recitative by Mozart or Rossini should also be prepared. The two scenes and recitatives should be no more than 15 minutes in total. Sight-reading excerpts and language tests in French, German and Italian may also be given.

Tops tips for preparing for the day
We know that in-person auditions can be a nerve-wracking prospect, so we have created a list of top tips to consider when preparing for your audition.
Time your programme in advance and make sure you are sticking to the given time limit of ten minutes. The panel will prefer you to have planned your programme to fit the time allowed, therefore if your programme is currently longer than this, you may want to find a suitable cut to ensure you stick to time.
Follow the audition requirements. For example: We ask you to perform two contrasting pieces during your panel performance. Please indicate if you require the services of our in-house accompanist if you have not already. Likewise, if you requested our in-house accompanist and no longer need their services, or if you are unsure on whether you requested their services or not, please let us know as soon as possible.
Play your programme through. You may even want to wear your outfit to make sure you are completely comfortable with what you are hoping to wear. Wear clothes you are comfortable in but do make sure you are dressed for the stage. For example, don't wear shoes you are unable to walk in or a jacket that restricts your movement.
Drink lots of water to keep hydrated, not just on the day of your audition but the days leading up to it.
Eating carbohydrates the evening before and in the morning of your audition will give you the energy you need to get you through your performance. Preparing for a performance can feel like preparing for a big sporting event.

Don't rush and allow extra time to travel to the venue
Arrive 20 minutes early to give yourself plenty of time to warm up. When you get there, please make your way to the sign in desk so we can register your attendance. If you are a student at Guildhall or the Academy and have booked your own warm up room please do sign in and make yourself known to us.
Note down the team's mobile number. If you are running late, call or text us to let us know on 07892 728558. If you are suddenly unable to attend your audition, let us know as soon as possible.
Introduce yourself and greet the panel on arrival into the audition room. If you have made any changes to your programme tell the panel before you start.