Female and gender expansive musicians supported to attend weekend of immersive studio learning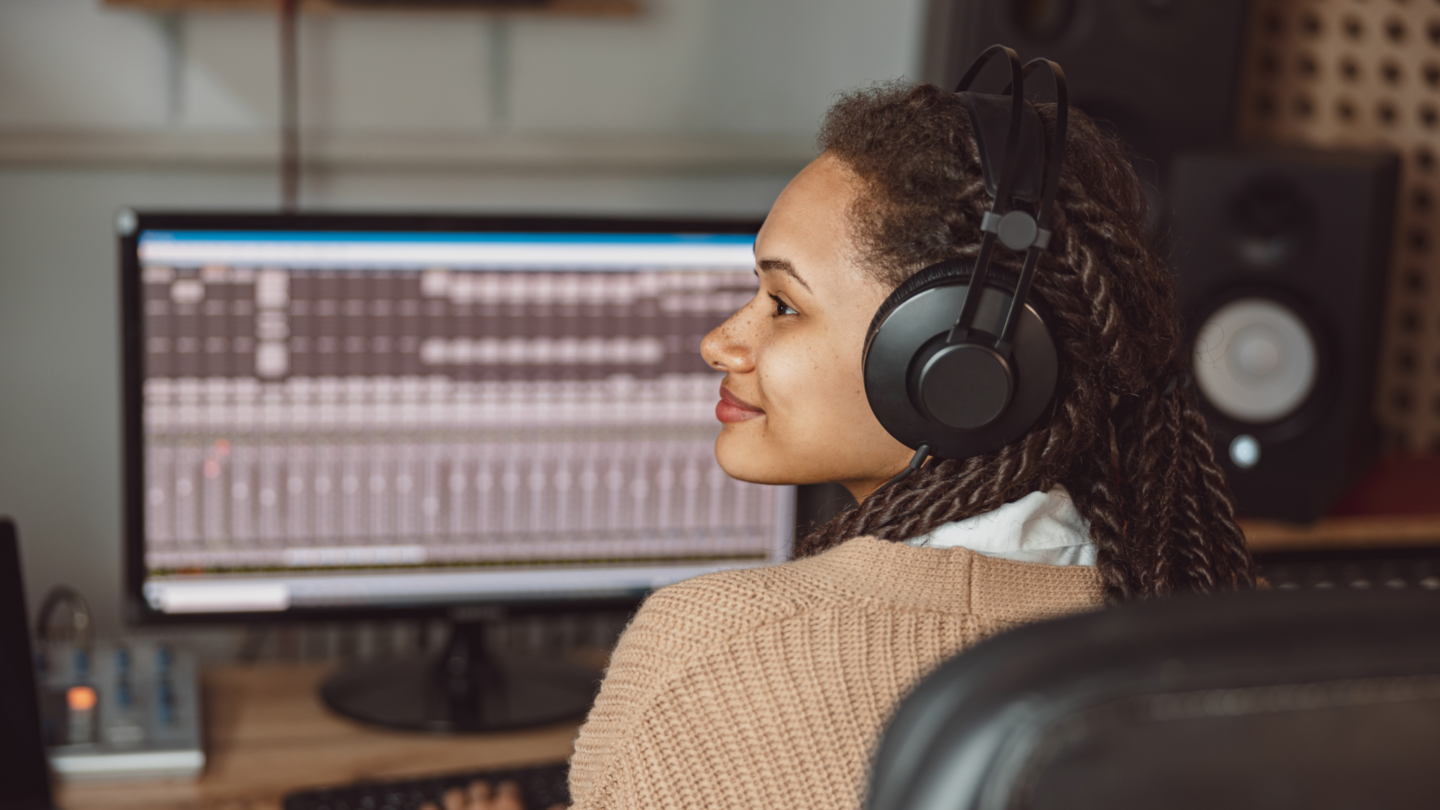 Led by an all-female team, the course offers a comfortable space to learn
This International Women's Day we are delighted to announce the first four musicians who will be receiving support to carry out a 2‑day production course at Miloco Studios in partnership with The F‑List for Music.

The course, led by performer and producer Dr Isobel Anderson and Dr Catherine Anne Davies, will give female and gender expansive creators greater knowledge of a professional studio set up and confidence in articulating ideas and opinions on production within a studio setting, helping them to retain creative control over their music. The rest of the team will consist of studio engineer Sarah Dorgan and Lottie Field representing Miloco Studios. As the training and studio team will be all female it will be a comfortable and safe space, giving participants a sense of community.
The musicians who will be receiving support for the April session are Kristin Caswell-Robinson, Nicola Kearey, Natalie McCool, and Mercedes Phillips. We will be announcing the next awardees later in the year.
For musician Kristin Caswell-Robinson, this support is crucial in building confidence and progressing in her career. She said: ​"As a woman and producer from a working class background in the music industry, we are underrepresented and that imbalance can create debilitating imposter syndrome. To be able to be in a space that is supportive and understands my journey is vital. To learn and be nurtured in environments with respected female professionals is inspiring. For that I am very thankful and excited to see how my work will expand into new heights."
Thanks to The F‑List for Music, a not-for-profit organisation and the first directory of its kind to feature up-to-date information on over 5K UK-based female and gender minority musicians, and Miloco Studios for coming together to help musicians overcome structural barriers by facilitating this training opportunity.
This month we have supported a further 32 musicians to develop their skills and build on their creative output. From receiving 1−2−1 tuition to learn how to use Ableton, to funding a 12-week period of immersive sound development, and creating a new collaborative piece for musicians and dancers; we understand that every music career is different and that each musician has different needs and ambitions. We're here to listen, support and help you all year round.

So, whether you're a musician looking to release new music, embark on a music-led collaboration or work on developing your skills, you can apply for support from Help Musicians 365 days of the year.
Join us at our next Get Set session to discover how Help Musicians may be able to support you, how to get started on your application.