Samana — ​
"

We felt strongly about raising awareness for Help Musicians"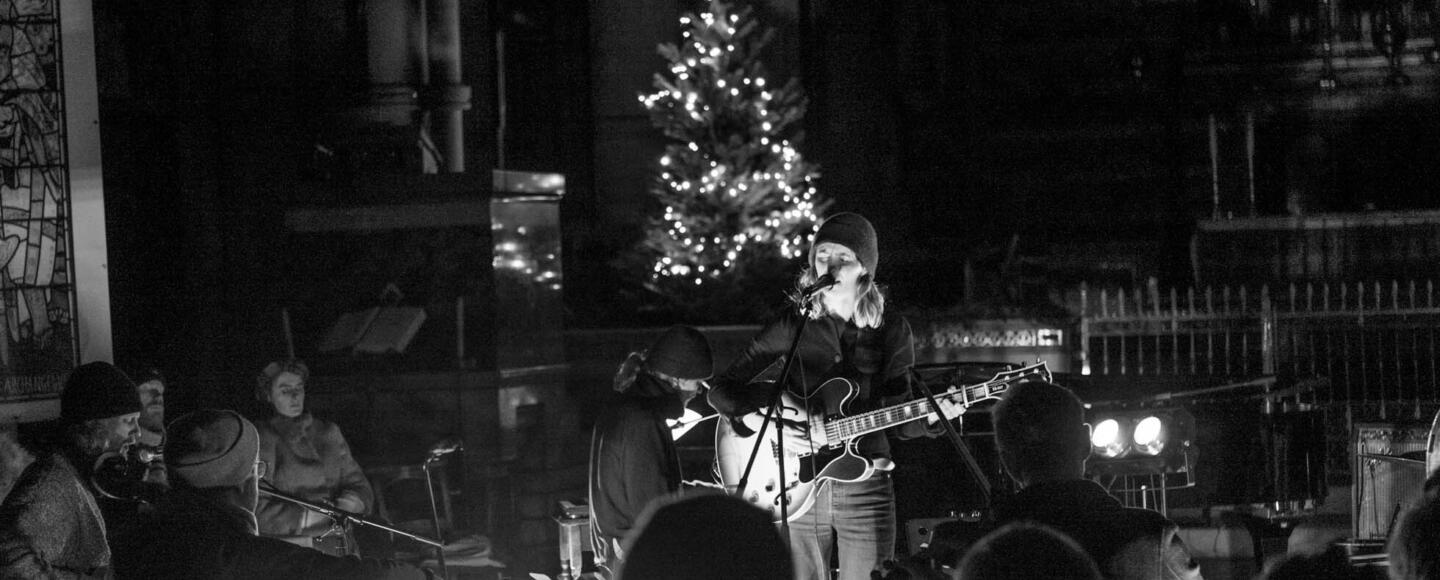 Samana play an annual gig in Brighton to raise funds and awareness for Help Musicians
Live performances put on hold
Inspired by a sense of freedom and connection to the natural world, it is tricky limiting Samana's music to a single genre. Samana are made up of Rebecca and her partner Franklin, and she explains that, ​"there are elements of our music that range from art rock to classical arrangements but it's constantly changing."
Help Musicians were originally able to support Samana throughout the pandemic. The pair had travelled to a remote area of France in early 2020 to spend two weeks recording new music but the day after they arrived were informed of France's impending lockdown.
Rebecca and Franklin rely predominantly on live performances to earn a living but all of their future bookings suddenly disappeared. Rebecca concedes that, ​"the pandemic really pulled the rug from under our feet and made weathering an uncertain future incredibly difficult."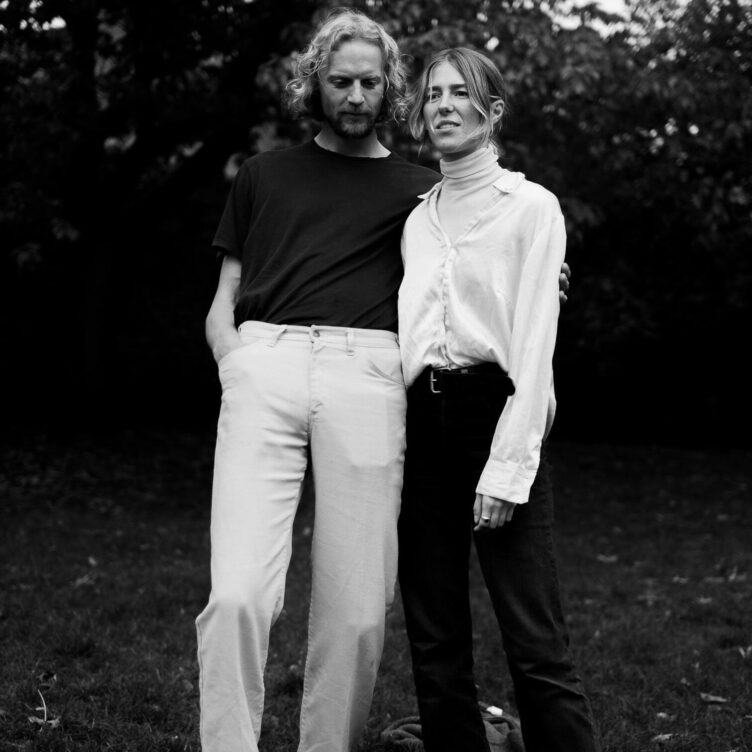 As the situation deteriorated, Rebecca and Franklin found themselves in an impossible situation. They were ineligible for the government's Self- employed Income Support Scheme (SEISS) and had lost all prospects of upcoming work.
They heard about Help Musicians' Coronavirus Hardship Fund and applied to the scheme. Rebecca was hugely relieved to find out that they had been granted financial support, providing them an initial payment of £500 to contribute to their mortgage payments, bills and living expenses, then ongoing monthly payments as the year progressed.


Last year the pair also applied for our Touring and Live support, which has enabled them to start rebuilding their careers as live performers after the pandemic.
Given Samana self-release under their own label, they don't have the financial resources from a label to put towards touring and cover associated costs. Especially in the UK, where cost of living is such a prominent issue, this can be very difficult to sustain.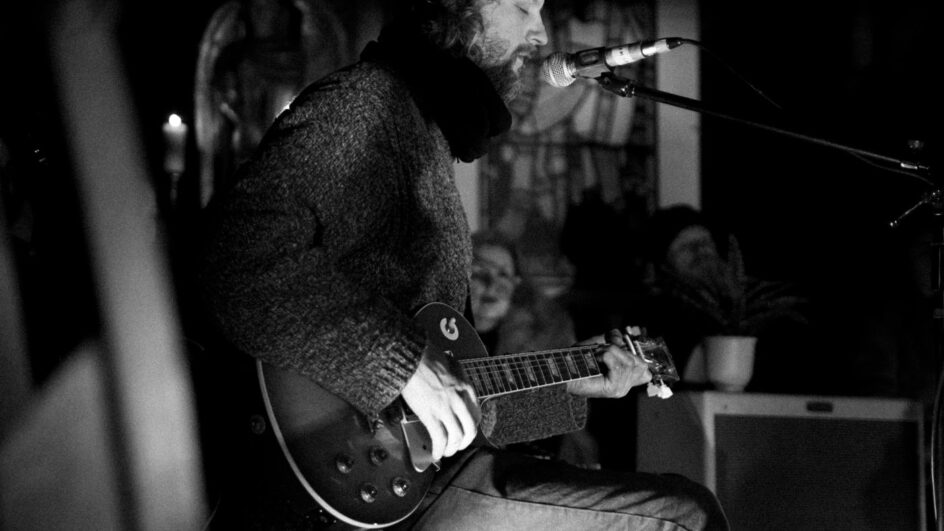 Annual fundraising concert in Brighton
Last December Samana played a fundraising gig for us at Brighton's St Michaels and All Angels Church, an event which has taken place for the last three years. Rebecca and Franklin feel passionately about holding this annual concert because of their experience with us.
"From the first conversation we had with Help Musicians, Franklin and I have been bowled over by the team and how much genuine care and compassion is embedded within the charity. We felt really strongly about raising awareness and spreading the word about the resources available to musicians."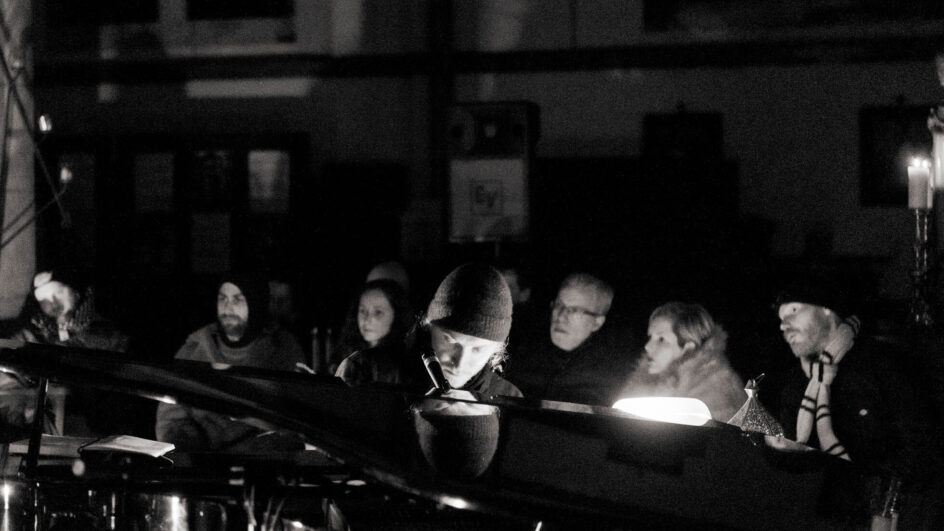 The recent concert was an intimate affair and held in a circular arrangement, with Samana in the centre and the audience sat around them. A Help Musicians stand was on the other side of the room and hosted by Pauline, a member of our Fundraising team.
"At the beginning of the evening Pauline introduced Help Musicians and provided information about the charity and the resources they provide. I spoke about the help we've received to date, and just how vital Help Musicians have been for the development of our careers alongside the unbridled support they have provided for ourselves and many other fellow musicians during times of real hardship."
Throughout the evening, Rebecca saw a lot of people interacting with the stall and speaking with Pauline. ​"There was definitely engagement with the charity and a keen awareness of what the organisation does."