'

Thank you for the music. Thank you for everything that you do' — a Christmas message to musicians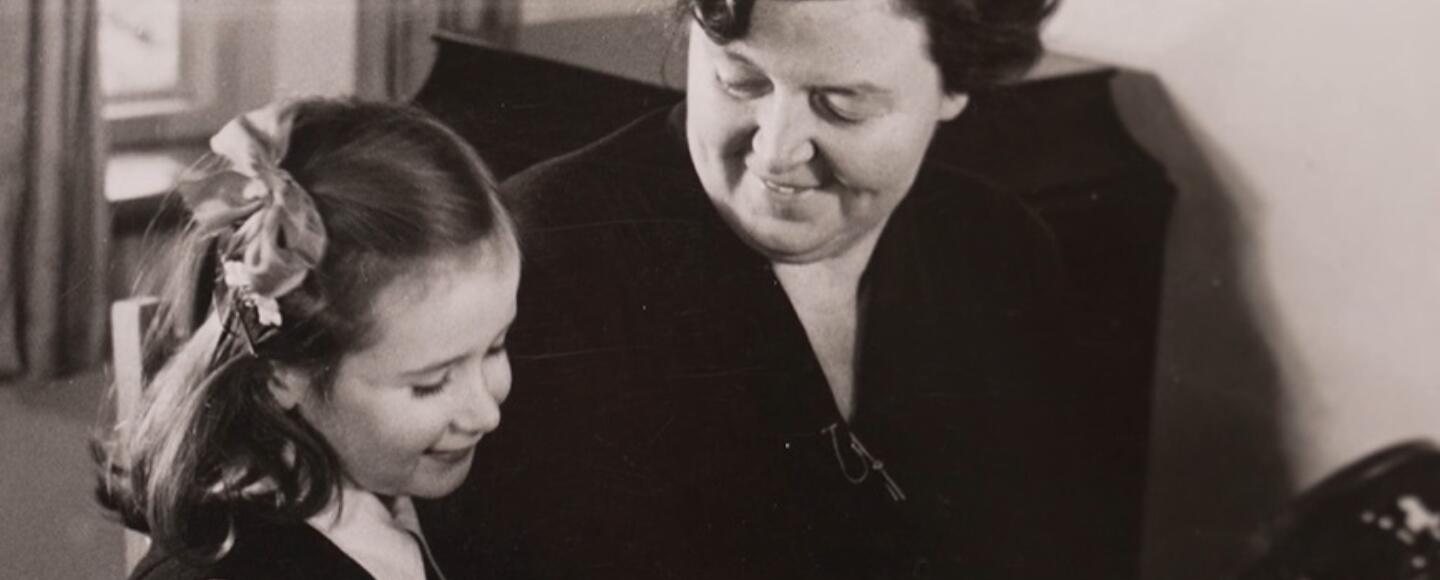 Susan Bixley pays tribute to musicians and her mother, pioneering conductor Kathleen Riddick
Christmas means to me family getting together and then I remember the Christmases past when I was a child.
One thing I always listen to at Christmas are the carols from King's College Cambridge. My mother always used to listen to those too and that is the beginning of Christmas for me.
My mother was Kathleen Riddick. She came from a very musical family, so she had music right from the very beginning and she went on to study the cello at the Guildhall School of Music and Drama but her great love and ambition was to be a conductor.
She decided that to get anywhere she must start a professional orchestra. She thought there wasn't a women's string orchestra in London and she got 18 women players together and they gave the first concert at the Aeolian Hall in London. It was a great success and they had good reviews in the paper. Not only did they play for nothing but they put money into putting on the second concert.
She was invited to conduct the BBC Northern orchestra, now called the BBC Philharmonic, and also the BBC Scottish orchestra and she was the first woman to conduct these orchestras.
Today musicians face many challenges and they need all the help that they can get.
I support Help Musicians because obviously of my love of music and I want that to continue and also to broaden.
Music is such an important part of peoples' lives and the world in general and without that the world would be such a poorer place.
At this time of year as I think of my mother and of friends past and present, I want to say thank you for the music and thank you for everything that you do. Merry Christmas.
This Christmas we celebrate the life and career of Kathleen Riddick, a trailblazer in her day for female conductors. Born in 1907, Kathleen's career broke new ground during a time of intense discrimination against female musicians and especially conductors.
Her passion for music was nurtured from an early age by her father and at the tender age of 16, she became the lead conductor for a local amateur orchestra. After winning a scholarship to study at London's Guildhall School of Music and Drama, she was barred from learning about conducting because she was a woman.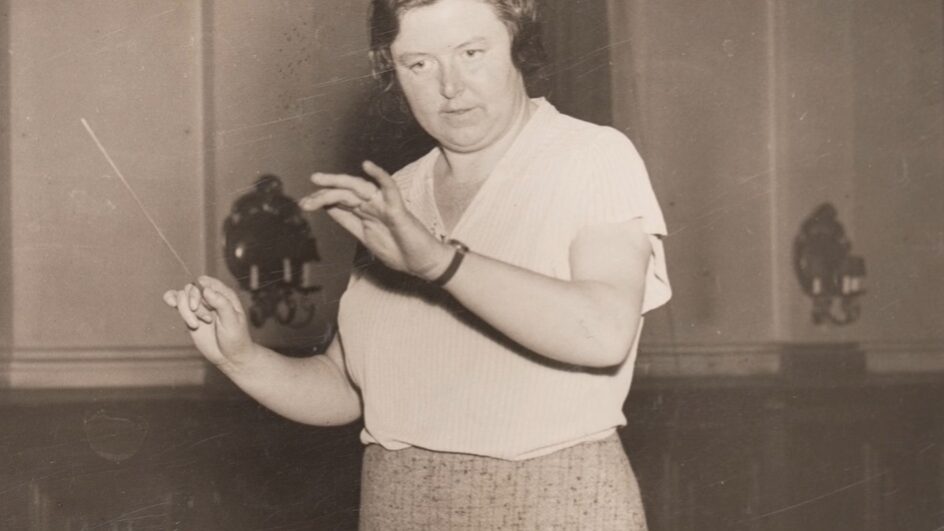 In a broadcast from BBC's Woman's Hour in 1950, Kathleen described how whilst she was at Guildhall, she ​"felt I ought to concentrate on the cello, because at that time the possibility of taking up conducting as a career was a thing of my wildest dreams."
Kathleen however was not to be denied. She attended an International Course on Conducting in Salzburg (where she was the only female student) and returned to London in 1937 with fresh vigour to make her dream a reality.
She founded the London Women's String Orchestra and this was the first professional all women's orchestra in Britain, made up of eighteen first-class musicians. Their first public performance, at London's Aeolian Hall in 1938, was heralded by the press as a triumph and there was great clamour for a second concert.
Kathleen was not in a position to pay the orchestra but to her great surprise and joy, the women not only volunteered to continue playing for free but offered to share the cost of a second concert. The selflessness displayed by the group was not lost on Kathleen and she reflected on this moment during her Woman's Hour broadcast – ​"With what gratitude I remember those eighteen women."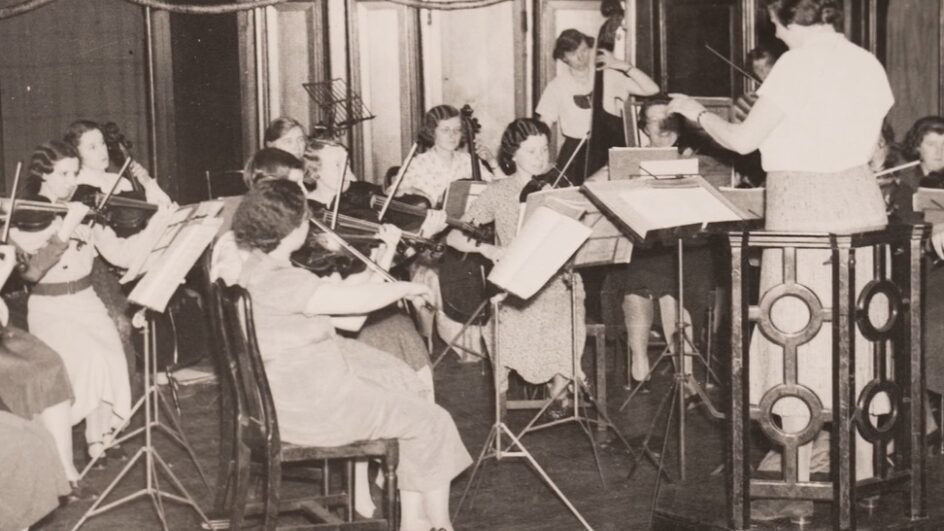 Throughout her career, Kathleen continued to break new ground for female conductors; in 1954 she was the first woman to conduct the BBC Northern Orchestra (now the BBC Philharmonic) and she was also the first woman to conduct an orchestra at the Royal Festival Hall in London.
Kathleen's daughter Susan Bixley followed her mother into music and was a timpani and percussion player as well as a teacher. Susan is a proud donor of Help Musicians because she wants to give something back for the pleasure that music has given her.
Susan recognises that the determination and passion that inspired her mother is alive with musicians today who face more challenges than ever before. Her message of thanks to musicians this Christmas serves as a timely reminder of the immense value they bring to our lives.