The Peter Whittingham Artist Development Day – supporting the next generation of jazz musicians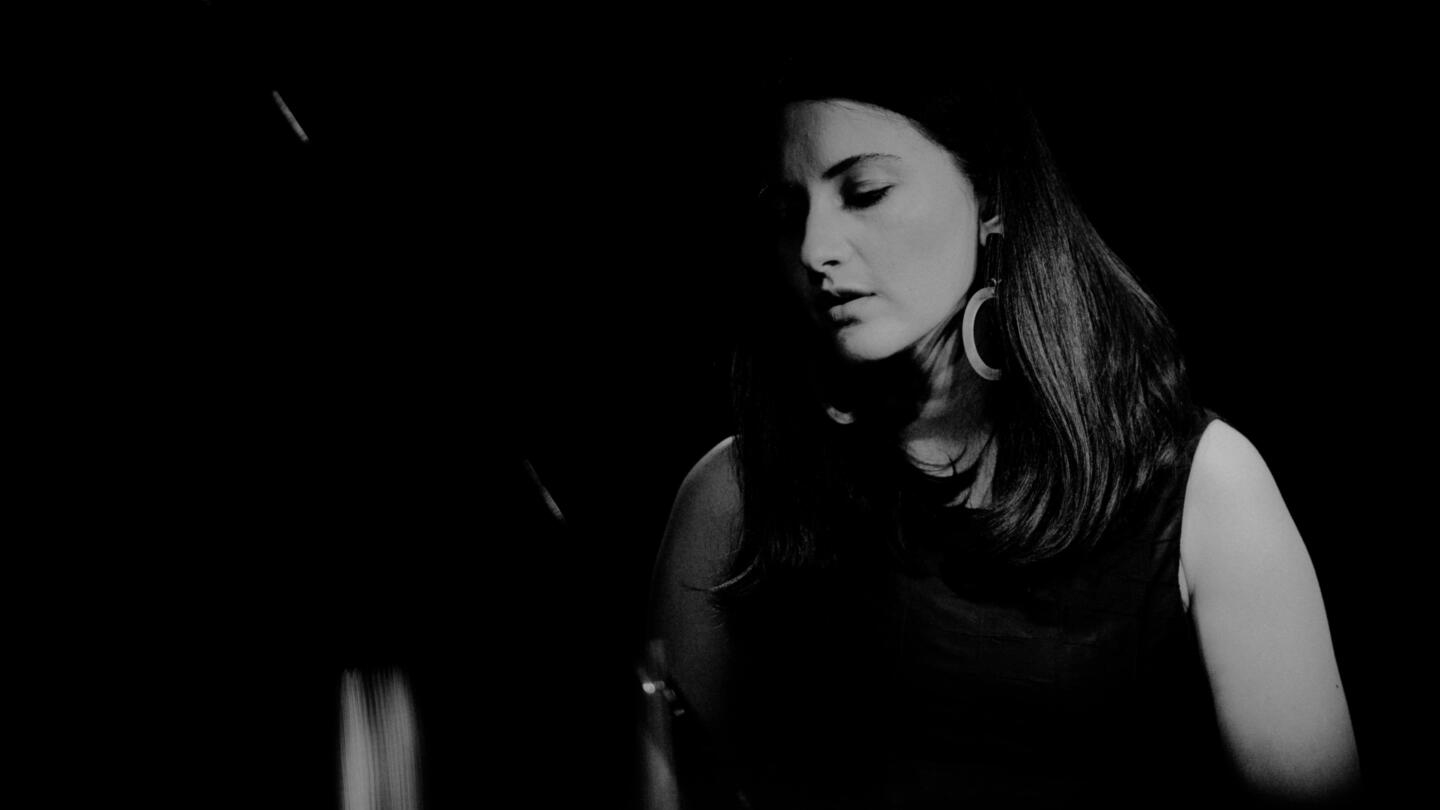 Ten musicians performed in front of industry experts, spent time in Strongroom Studio 1 and received business advice
What is the Peter Whittingham Jazz Award?
Since it began in 1990, the Peter Whittingham Jazz Award has supported jazz musicians at a tipping point in their musical journey. It recognises artists and groups poised to achieve their ambition of building a career in music. Previous winners of this prestigious award include Help Musicians Ambassador Soweto Kinch, Xhosa Cole, Errollyn Wallen and Roller Trio.
After submitting an initial written application, ten musicians were shortlisted to attend an artist development day at Strongroom Studio in the heart of Shoreditch. The artist development day was not only about performing live for the Peter Whittingham panel – it was designed so that all musicians would learn valuable lessons and advice, regardless of whether they were eventually supported financially or not.
Strongroom's team were instrumental in the artist development day's success, giving up time and space to host, and special thanks must go to Jake Murray and Georgy Moore for their efforts.
One week prior to the event, all musicians had the option to speak for one hour with performance anxiety specialist Lucy Heyman. They were given the opportunity to put what they learned into practice on the day, performing in front of a panel of jazz experts.
The event was also an opportunity to learn more about the wide range of support Help Musicians offer, as well as gain practical advice to use moving forward in their careers.
With that in mind, each applicant had a ​'Get to know Help Musicians' meeting with a member of our Engagement Team. This was in addition to a 1:1 business advice session with industry experts Justin McKenzie and Celetia Martin, where they discussed topics such as how to create and achieve long term career goals and develop sustainable income streams.
The artists then spent half an hour in Strongroom's Studio 1 with Drew BANG, an award-winning engineer and producer with more than a decade's worth of experience working with artists such as U2, Royal Blood and Haim. Drew tailored his sessions to each musician's interests and needs, discussing anything from demo feedback to mixing techniques and sound quality.
The emphasis of the artist development day was for every musician who attended to have a meaningful outcome and not just those who were award winners. London-based pianist and composer David Kofi (Website, Bandcamp, Spotify) was one of the shortlisted musicians and learned things throughout the day that will be invaluable as he progresses in his career.
Meet the Development Award winners
In the current climate when musicians face more challenges than ever, we are pleased to offer vital and timely financial support to four artists through the Peter Whittingham legacy; Tyrone Isaac Stuart, Nishla Smith, John Pope and Nicola Guida.
The panel felt these four musicians demonstrated the potential to sustain a career within the jazz industry and therefore the decision was made to make each of them a Development Award winner. The four awardees will receive £2,500 each to pursue musical projects, as well as 1:1 business advice sessions, tailored to specific needs and delivered via experienced music industry professionals.
---
"Receiving a Development Award feels great. Firstly, it has such a prestigious list of recipients; secondly, it allows me to have dedicated time to focus on my live act; thirdly, it inspires me to not give up on my vision. This was my third attempt at the award and to receive it this time feels monumental. I will be developing the music from my album into a live act that flexes between solo and quintet ventures. I can't wait to share this with you."

Tyrone applied for the award to develop the live version of his debut album S!CK, released in November 2022 on New Soil. The record has already received radio support from the likes of Giles Peterson and Jamz Supernova, so 2023 looks set to be an exciting year for Tyrone Isaac Stuart.
"I'll be working with an incredible team to make some brand new music that will be a real pivot for me in terms of sound and feel. The music and concepts behind The Beast feel incredibly personal and urgent. This project is something I'm super excited about, and I'm so grateful to have support to make it happen."

Having released her debut album Friends With Monsters in 2021, Nishla plans to use the Development Award to work on a new recording project The Beast. Nishla is a singer originally from Australia but now calls Manchester her home.

"We'll be making the recording live in Newcastle upon Tyne, all with the aim of showcasing how vital and fertile Newcastle's music scene is. I've been a DIY musician in the Northern scene for a long time and the strength and support of this community is so important to me. Shining a light on that whilst making my next steps as an artist is a real passion project and Help Musicians are making it a reality. I'm so grateful and excited to get started."
Predominantly a double bass player but equally capable with the bass guitar and musical saw, John composes and leads his own chordless jazz quintet. He will use the support from Help Musicians to record a new album with his band and also produce an accompanying short documentary.