Lunar Bird — ​
"

The skills we've gained will be incredibly useful in the future"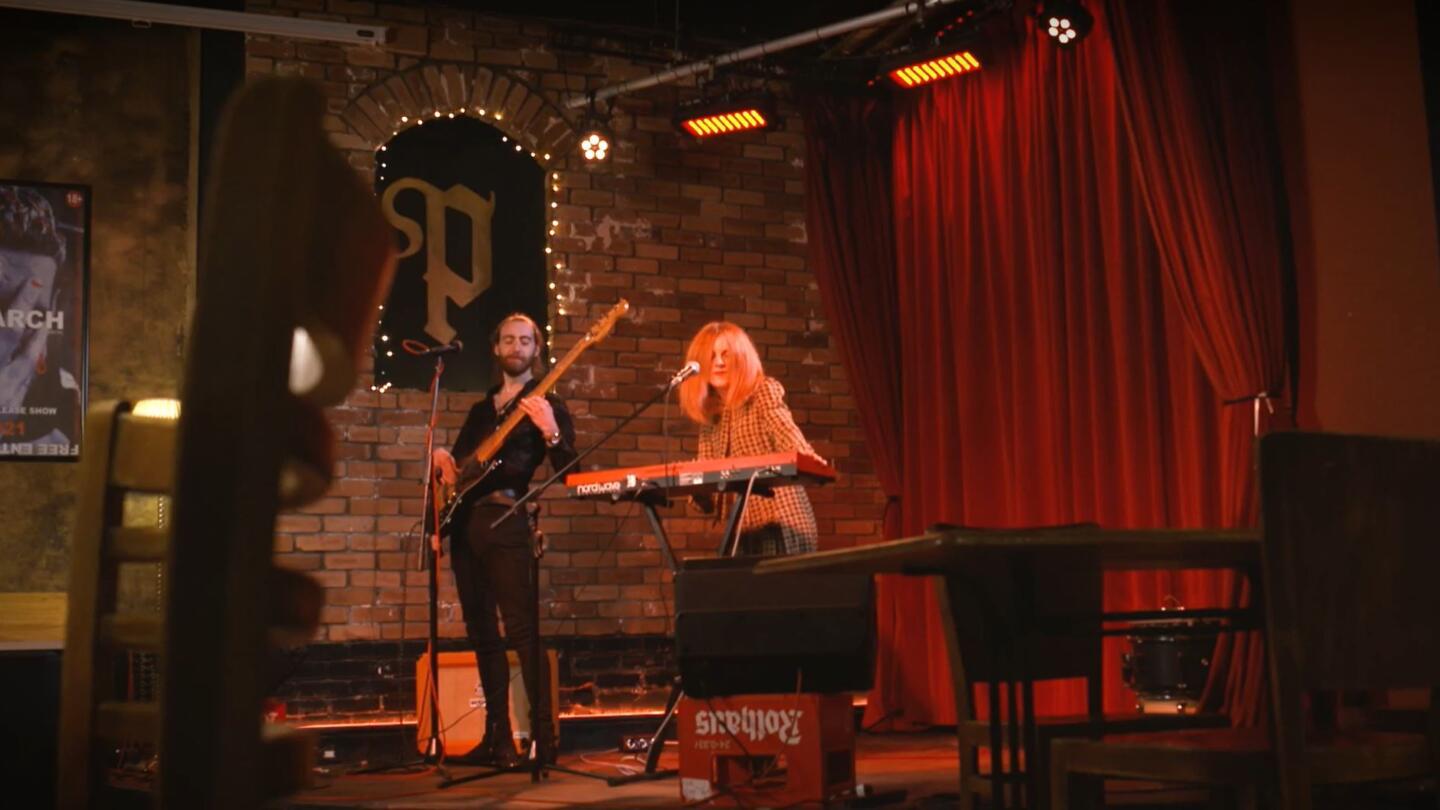 The Cardiff band received support to release their debut album, but gained so much more from the charity
Hailing from Cardiff, Lunar Bird are a five-piece music and art collective who create indie dream pop, immersed in striking visuals.
Having started out in 2017 their hard work began to see reward in 2020, and the band gained some momentum. They were eager to build on radio support from BBC Radio Wales and the group applied to Help Musicians in order to release their debut album.
Releasing a debut is traditionally a joyous moment for any artist but the pandemic complicated matters. ​"We knew we wanted to release the album", said band member Roberta, ​"but Covid meant we had to think about new ways to make the release more relevant."
Business advice changes mindset
Lunar Bird already had the tracks for the album recorded, mixed and mastered but with Help Musicians' support, they also received some business advice sessions. In hindsight these were absolutely essential and would reshape the direction of the group.
Band mates Roberta and Francis were given invaluable guidance around the band's online presence — specifically how to use social media to engage with followers and grow their listeners.
The group believe these sessions were crucial and a bit of a wake-up call in how to actually run the practical side of the band. On reflection, Francis said: ​"It's so important, no matter how good your music is, if you're not getting it out there then this kind of guidance achieves that."
Online presence greatly improved
Acting on advice from industry experts, Lunar Bird decided to push back the album release in order to build their digital presence first. Their strategy had changed slightly as a result of the business sessions but the result was worth the wait.
The band saw impressive growth across their social media but Instagram stats weren't the only area in which they saw positive developments. Francis recalls, ​"a lot came at us out of nowhere! We had a month or two where we were constantly answering interviews; all of a sudden everyone was really interested in us; radio, magazines, blogs, it was brilliant!"
Lunar Bird were featured on Spotify's ​'Fans Also Like' and ​'Radio' features, expanding their visibility to new audiences. As they sold more digital albums than expected, the band was able to print 100 CD copies as well which was a proud moment for them.
Although they came to Help Musicians with the aim of releasing their debut album, the group gained so much more from our support. They now have an active and engaged community of followers, a clear understanding of the importance of social media and a successful release strategy that they can replicate in future.
All of this was achieved in a time where social distancing meant live gigs were not an option. The fact Lunar Bird were able to connect digitally with their fans through online platforms was not only impressive but essential.
"We had zero experience in marketing, so it was really, really helpful" says Roberta, ​"it was just an amazing experience, so enlightening."