Sans Soucis — ​
"

I didn't feel like I was abandoned in such a tough time in history"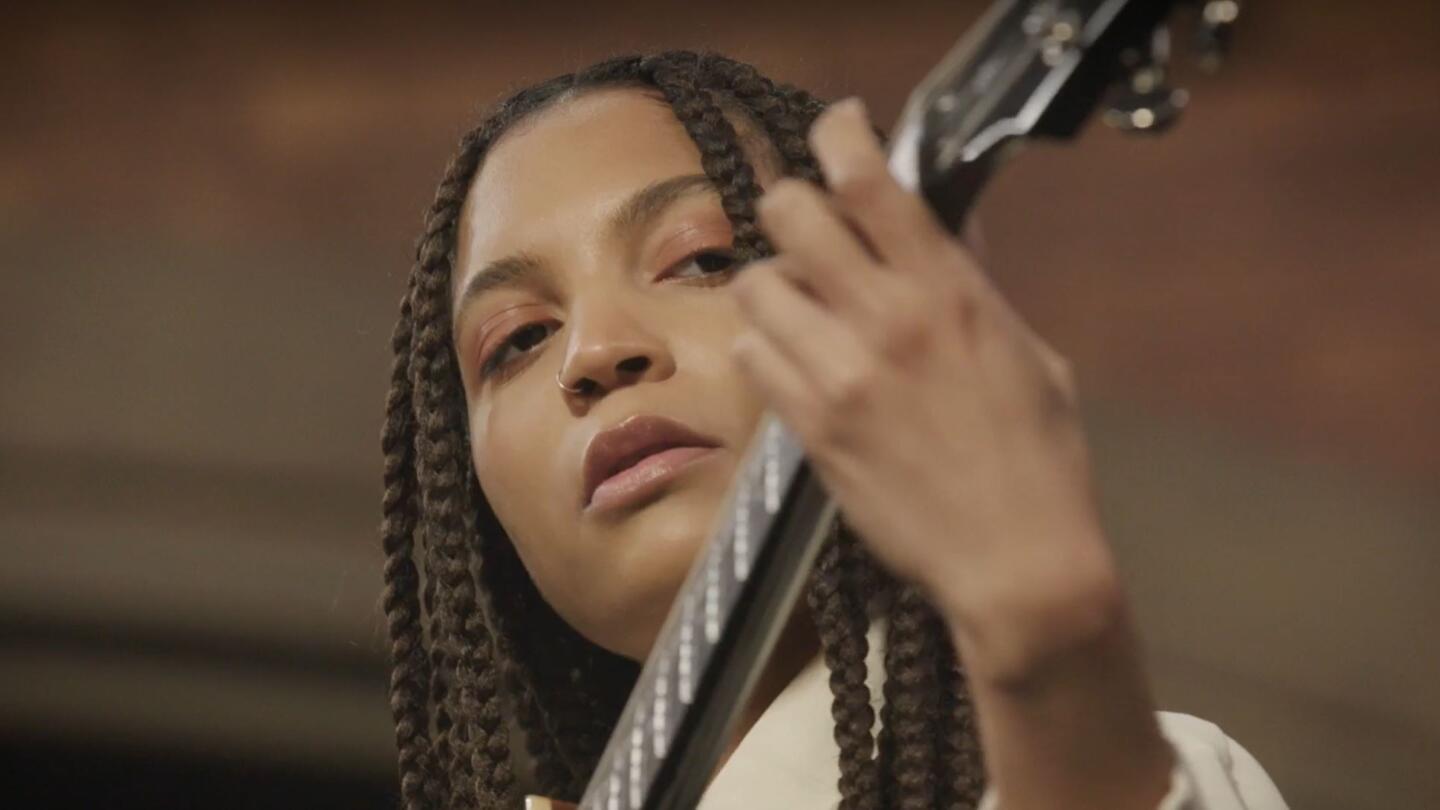 Thanks to Help Musicians, Sans Soucis was able to set up a home studio during lockdown
Growing up, Sans Soucis always had a feel for music. At just nine months old, she sang before she could talk and by the age of six was performing in children's operas.
Pop artists like Madonna, Celine Dion and Alanis Morissette were the soundtrack of early years in Italy, but she would eventually decide to look for a new place to continue her journey in music.
She moved to the UK in 2015 and after graduating from the London College of Creative Media, began releasing music as Sans Soucis. This was a nickname used by her Congolose grandmother as a child, translating as ​'no worries' or ​'care-free'.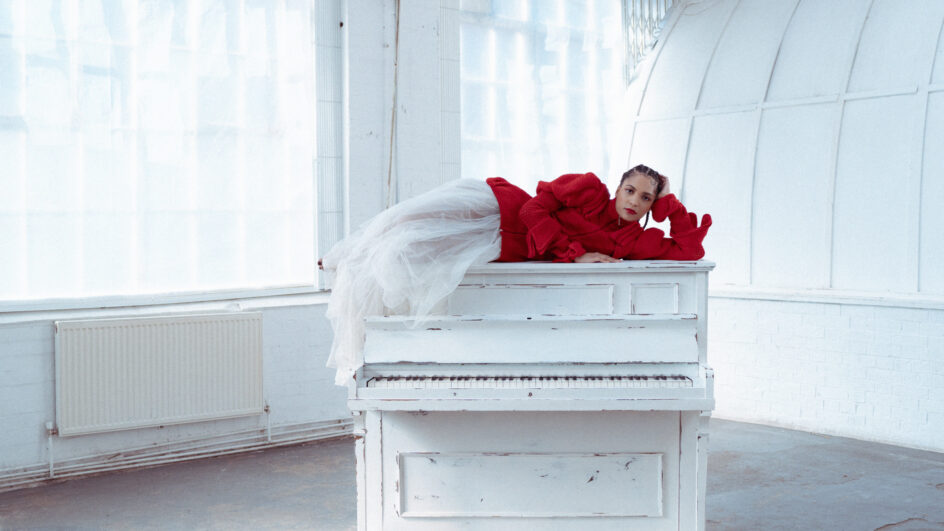 After the success of her debut EP The Lover, Sans Soucis was keen to push forward with a second release and wanted to find financial support for the record's production.
She had heard about Help Musicians around the time she had moved to the UK and was struck by the charity's belief and support in creative people. Sans Soucis applied for the MOBO Help Musicians Fund and fortunately her appeal was successful.
Sans Soucis used this support to book studio time, pay musicians fees and have the EP mixed and mastered. In early 2020, Unfinished was recorded, a three-track EP which centred around themes of identity. The record's production featured string arrangements as a nod to her Italian heritage, vocal performances that are her hallmark and electric guitar parts to reference her Congolese roots.
The EP was a real moment of growth for Sans Soucis. Upon its release, she gained an enormous amount of confidence in her production skills and it proved to be a great learning experience. The record was released in March 2020, just a week before the UK entered lockdown.
Help Musicians in a crisis
Thanks to Covid, what should have been an exciting time for Sans Soucis turned stressful. The pandemic cancelled all her future bookings and as a professional musician she lost her main source of income. Like all musicians, the pandemic affected her professionally but emotionally as well — being unable to go to gigs or see friends was tough.
In this moment of crisis, she was able to turn to Help Musicians again and received support through the Help Musicians Coronavirus Hardship Fund. She had to find inspiration from somewhere during lockdown and used the Hardship Fund to set up a home studio.
This was the real beginning of Sans Soucis' career as a producer — the support received from the charity helped her to stay creative and positive during isolation.
Her most recent and ambitious EP On Time For Her was home-produced because of these circumstances but importantly Sans Soucis never felt abandoned in a tough moment in history.
As the restrictions of the pandemic continue to be lifted and live performances become normal again, 2022 looks set to be an exciting year for Sans Soucis. Not only did she play at the 2022 edition of Cross The Tracks, one of the most popular soul, funk and jazz festivals in the UK, but a debut album is also in the works.
Help Musicians has been able to support Sans Soucis in different ways depending upon the moment. The charity helped release her second EP to build on early momentum, and then supported her through the pandemic as well.
2020 was a challenging year for musicians but thanks to the support she received from the charity, Sans Soucis was able to steadily grow her audience. Here's to hoping that continues in the future.