Application support — accessibility
If you're applying for support there are a number of ways we can help you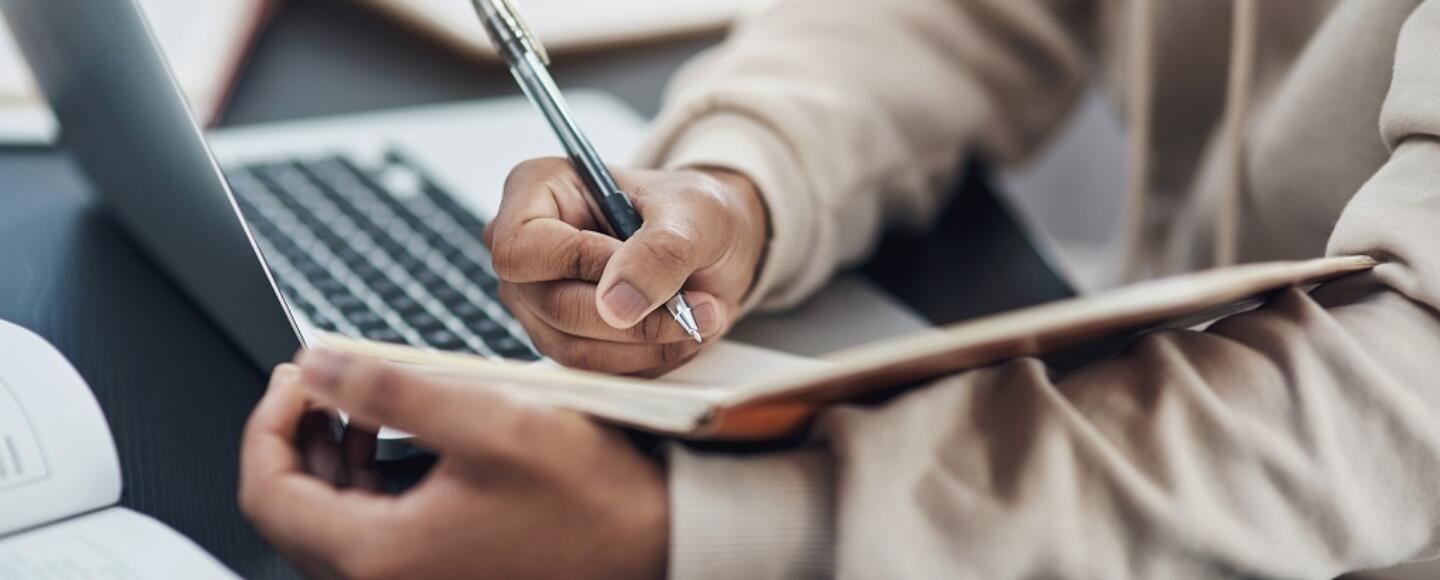 At Help Musicians we want everyone to be able to access our services. On this page we set out the ways we try to ensure everyone can complete our application forms.
We are committed to being as accessible as possible. If you want to contact us about anything while making an application, please get in touch so we can support you.
support@​helpmusicians.​org.​uk
+44 (0)20 7239 9101
Completing your application
Written and video applications

We want it to be as easy as possible for everyone to complete their application.
You have the option of applying in writing, by video or a mixture of both — whichever fits each question best for you. The only thing we ask is that you use only one format per question.
For tips on using video in your application please see our video application blog.
Getting someone else to help you complete your application
You don't have to fill in our applications on your own. You can use the co-applicant function when applying to add someone to your account, giving them the ability to contribute to and edit your application.
Something to remember: the application must be submitted under your own name, and not the name of your co-applicant.

Creative support — before you apply
Online Get Set Sessions

Before starting your application, you can join one of our Get Set Sessions.
These online group sessions are free and are led by our Engagement team and are about one hour long.
We use Zoom to run the sessions and live captioning is available. These sessions are presented using a mix of visual aids and verbal description. You can have your camera on or off and there is no expectation to join the chat if you prefer to just listen.
These sessions will introduce you to the activities you can apply for support for and offer advice around making a successful application.
You can ask questions at any point during the session by using the chat function, or you can ask questions verbally and using the chat function during the Q&A at the end of the session.
Pre-application 1:1 calls
We offer 1:1 calls to anyone thinking of applying for support.
These calls typically last 20 minutes, however we will extend calls as needed. On the call we can answer your questions and guide you through the application process. Additional practical support is available for these calls.
Additional practical support and guidance could include:

Adjusting our telephone support sessions to meet your needs. This could include allowing for longer sessions, providing shorter sessions spread out at your own pace, setting up video calls or supporting over email only if preferred.
Speaking with a support worker or advocate to help complete the form on your behalf if you give us consent to do so and your access requirements prevent you from completing the application yourself.
Helping to add information you provide to the online application form where your access requirements prevent you from being able to do this yourself.
Arranging calls with a language interpreter or video call with a British Sign Language interpreter. Language Line Solutions provides language support in more than

200

languages that we can access.
We can create safe spaces for support. For example we can arrange for you to speak with female members of staff only.
Creative support — after you apply
If your application leads to receiving support from Help Musicians, you will need to submit reports to let us know how your activity is going.
You will be assigned a Relationship Manager who will be available to support you throughout the delivery of your funded activity. If you need support with writing your report, speak to your Relationship Manager, they are there to help you.
We have tried to make our website as accessible as possible. You can read more about that here.
We also offer content in several different formats including written advice blogs, subtitled videos, and visual aids. If you have any difficulty accessing our website, please contact support@​helpmusicians.​org.​uk.
Screen Reading

Our website and application forms are compatible with most screen readers but if you have any difficulties reading our application form we can help. Please contact support@​helpmusicians.​org.​uk to speak to one of our Engagement team.