Help Musicians business advice topics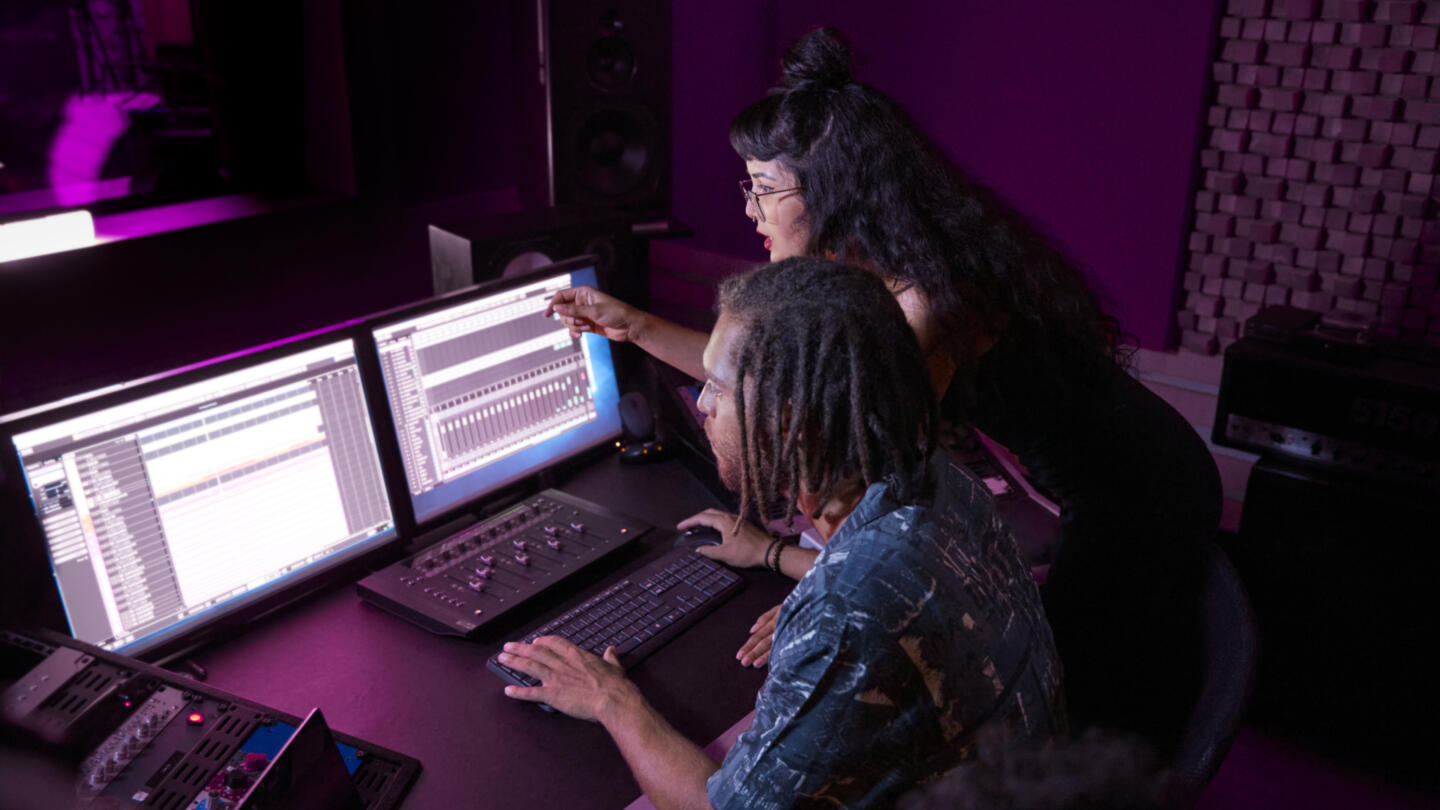 Advice and guidance to help you with your business skills
As part of the Help Musicians Record and Release, MOBO Help Musicians Fund and Touring and Live support, you'll receive six hours of dedicated one-to-one business advice from industry experts, who are there to help you shape or rethink your business plans.
On your application form please choose two topics from the below list and use the question that follows to explain how learning more about these topics will help your career and your funded activity.
Please note the business advice sessions are an essential part of your Help Musicians award and you will need to attend all sessions before you receive your full grant.
The Business advice service is delivered with support from Jonathan Robinson at ThinkMusic
Branding, marketing, and social media
Choosing this topic will introduce you to experts who will talk you through techniques on how to engage fans directly either through social media or mailing lists. You may speak to an expert on creating a brand for yourself and your music. You'll be given multiple tools and tricks so you can use social media to boost your profile. This might include creating content to engage your audience or planning digital campaigns to grow your fan base online.
Career development and achieving your goals
This topic will give you access to a range of tools to help you carefully plan your career. You will be able to learn from advisors who have knowledge and expertise on time management, developing strong partnerships and how to make the most of your collaborators. This topic may help you identify your goals and how to take steps to achieve them. If you are balancing a range of roles across your career you can also speak to an advisor about how to make this work effectively.
Digital commerce including ​'direct to fan' sales and streaming
Understanding the money-making opportunities on digital platforms can be complicated. By choosing this topic you'll have access to advisors who can support you as you grow your audience and streams. You my also want to speak to advisors who can take you through how best to sell your products (music, tickets, merchandise) directly to your fans.
Finances, taxes, and self-employment
If you feel finances, taxes and/​or becoming self-employed are a daunting task, choosing this topic will allow you to sit down and speak with an advisor who can explore your particular financial circumstances, how your tax arrangements are set up and how to establish yourself as a self-employed musician.
Funding
After your success applying to Help Musicians you may want to see if there are any other funds you can access, perhaps from funding bodies such as Arts Council England, Creative Scotland PRS foundation or other trusts and foundations. Advisors can talk you through techniques on how to make successful applications. You may wish to learn more about government support and start up loans. You could also consider crowdfunding and fan based fundraising. This session will give you a wealth of ideas to fundraise your next project.
Legal and contracts advice
This topic will give you the opportunity to speak with a lawyer specialising in music business. Together you can review your existing agreements and contracts – from recording, publishing, management, and synch agreements, through to those with collecting societies and booking agents. This could be a chance to talk though how to claim costs and fees from cancelled gigs as a result of the pandemic.
This session is limited to the three hours provided by the charity. If you need support with a legal issue that may require a longer engagement, the advisor will direct you on how to access legal support from other sources who may charge you.
Music business strategies (publishing, distribution, promotion, and licensing)
Choosing this topic will give you a chance to talk with an advisor who can look across the broad span of your music business set up. You'll receive tailored advice helping you to build your team, eg manager and/​or agent and choose partners such as labels, publishers and promoters. You may also receive guidance on how to plan a release strategy, and when to work with press and pr or pluggers. You'll be empowered to make the right decisions for you.
Navigating careers in specialist music genres
If you are working in a genre that lies outside the mainstream you may feel that lots of music business advice isn't quite the right fit. Choosing this topic will introduce you to advisors who recognise this and are able to help you tailor your strategies around promotion, branding, networking and planning tours to enable you to grow a close community of dedicated fans who love your music. You'll be guided to find the right context for your music and understand how you can excel within it.
Publishing and Royalties
If you choose this topic you'll receive a tailored session supporting you to carry out a health check on your music rights (eg register correctly on PRS and PPL). Guiding you through the system of payments on streaming platforms and the importance of supplying accurate data and meta data ensuring you're paid for your creative work.
Touring and Live
Planning tours and developing live shows is a big task with many things to consider. Choose this topic if you have a tour coming up or have plans to perform live. Our advisors will guide you through key areas such as tour budgeting, routing, live event promotion, and working with booking agents and promoters. If you have an international tour in the works our advisors can advise on visas and/​or moving equipment across borders or signpost you to where you can find the right information.
Project Management
Project management principles can be incredibly helpful for making your musical ambitions happen. Choosing this topic will introduce you to advisors who can give you strategies and tools to help you plan, manage and deliver your music project. From scoping your vision and plotting out schedules, to managing budgets, people, quality and risks. It will support you to implement clear processes to achieve the successful delivery, of your project