Professional musicians facing multiple pressures this winter-with half believing they may have to leave the industry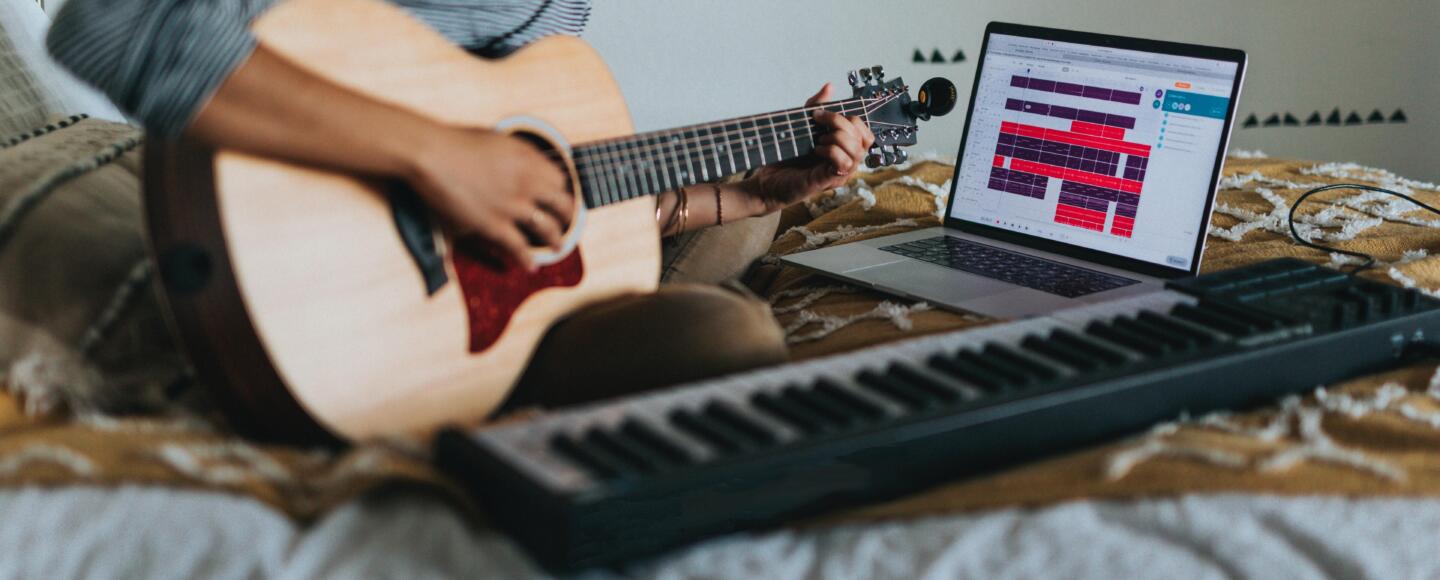 Sustaining Careers. Our response to the unique set of challenges facing musicians in the UK this winter
More than 8 in 10 professional musicians are worried about meeting mortgage or rent costs
Nine in ten say that their career is being impacted by poor mental health
91% face a ​'cost of working' crisis, including being unable to afford music-related equipment
Charity estimates it will need to take £8m from reserves by the end of the year to give musicians the support they need
The cost of living crisis, alongside other factors including the ongoing impact of the pandemic and Brexit, is having a ​'brutal' impact on the UK's musicians, with close to half saying they are ​'very' or ​'extremely' concerned they will be forced to leave the industry, whilst a further 35% are ​'slightly or ​'somewhat' worried they will have to.
This is according to the latest survey from charity Help Musicians and is a significant increase from this time last year, when 22% said they were considering leaving, demonstrating the additional impact the cost of living crisis is having, on top of the issues they were already facing.
The survey reveals the combination of challenges is leading to unpredictable earnings for most, which has in turn taken a toll on mental health. Most musicians' financial reserves were drained by the pandemic and debt is a now a key worry.
Rising costs come at the worst time imaginable for musicians, with six in ten (60%) saying they are worse off financially now compared to the same time last year. And 8 in 10 (78%) say they are currently earning less income from music than before the pandemic hit in March 2020.
Brexit has also played a key part in this, putting up touring barriers, as well as leading to equipment, personnel and venue shortages. And furthermore, rampant inflation in fuel and heating is pushing up the cost of working, such as travelling to gigs or heating rehearsal spaces.
To address the shocking new figures, Help Musicians estimates that by the end of the year, it will have spent a total of £8m in 2022 supporting musicians with a range of needs across financial help, mental health and touring support.
Struggling to meet basic costs
The study, conducted amongst over 500 professional musicians across the UK, has revealed that the reality of being a working musician is very different from how many might expect, with the majority working as freelancers who are hit hard by rising costs associated with working and touring.
The vast majority of the professional musicians surveyed (98%) are ​'concerned' about their ability to earn sufficient income over the next six months, with many worried about basics such as food or accommodation. Nine out of ten (90%) are worried about affording food over the next six months, with 84% concerned about paying their mortgage or rent. With the energy crisis hiking up monthly bills, 80% are worried about getting into debt in the coming months.
The current situation is leading to what Help Musicians CEO James Ainscough says is a ​'cost of working' crisis within the industry, with 97% saying that rising costs are hitting their careers. This extends as far as simply being able to afford the tools of their trade – nine in ten (91%) say that being unable to afford music-related equipment is currently impacting them. Brexit hasn't helped matters either, with 85% saying difficulties planning performances and tours in the EU is an issue.
Musician's mental health plummets
The knock-on impact of derailed careers and financial stress is shockingly high mental health issues within the industry. Nearly nine in ten (88%) believe difficulties with their mental health is currently affecting their work, with 68% saying their mental health is worse than before the pandemic. Help Musicians has also seen a 34% increase in calls this year to Music Minds Matter, its mental health-focused sister charity.
Support being put in place
To help address the issues, Help Musicians is today announcing a raft of additional support measures to help UK musicians to build sustainable careers within the current, incredibly challenging environment, investing £8m from its reserves in key areas. Costs for the charity's mental health service, Music Minds Matter – which offers 24/7 mental health support and advice, alongside therapeutic support as NHS waiting lists continue to grow – will hit £1m for the first time this year.
To help ensure musicians can build truly sustainable careers and help alleviate the need for short-term funding in the future, the charity is also increasing funding to support the cost of performing and touring, helping artists to create new music and promote it, and offering business advice and mentoring from experienced industry professionals, alongside debt management and financial crisis advice.
James Ainscough, Chief Executive of Help Musicians said, ​"It is hard to imagine any point since the Second World War when it has been tougher to be a professional musician — put simply, the current environment is brutal. The pandemic had a catastrophic impact, with most simply unable to perform. Afterwards, venues were booked up for months or years in advance due to rearranged gigs. This has been followed by Brexit, which has impacted their ability to tour, for many emerging musicians a vital step in building a sustainable career.
"It is clear from the responses to this survey, that musicians need a broad range to support to help them navigate financial challenges of working and living over winter, make the most of touring opportunities, and improve their mental health. Our Music Minds Matter service has seen a 34% increase this year and we have funded 1,600 hours of counselling in the last three months alone.
"We need to put significant time and resource into sustaining musicians over the coming, challenging months, if we are to have a thriving music ecosystem in 2023 and beyond. We cannot afford to lose any of the talent from our passionate community of UK musicians if we want to continue enjoying the music that inspires us all every day."
Dame Evelyn Glennie, musicians and HM Ambassador, said: ​"It is now, sadly, all too common to be informed of highly skilled musicians deciding on alternate career paths, Arts organizations having to shut down, or community orchestras and choirs folding in these extremely harsh financial times. It takes a great deal of physical and mental energy to function and sustain a career in music; the current challenges are unprecedented which is resulting in a catastrophic avalanche of stress, disillusionment, lost talent and shortened careers. We know what it feels like when music uplifts us – every aspect of our being is positively impacted. We must try to do all we can to support the immense creativity that the UK has to offer and be sure that musicians' needs are listened to, supported and acted on".
Help Musicians is asking those who are in a position to donate to give whatever they can through the website, in order to help them to support more musicians throughout the UK with important services such as these. Every penny donated to Help Musicians goes straight to the frontline without any deduction to cover its operating costs or overheads.
Anyone working in the music industry who needs support can call Help Musicians on 0808 802 8008 or go to help​musi​cians​.org​.uk.