Stereophonics frontman Kelly Jones shares more details on new project Far From Saints and opens up about the impact of the death of his former bandmate, in new podcast released today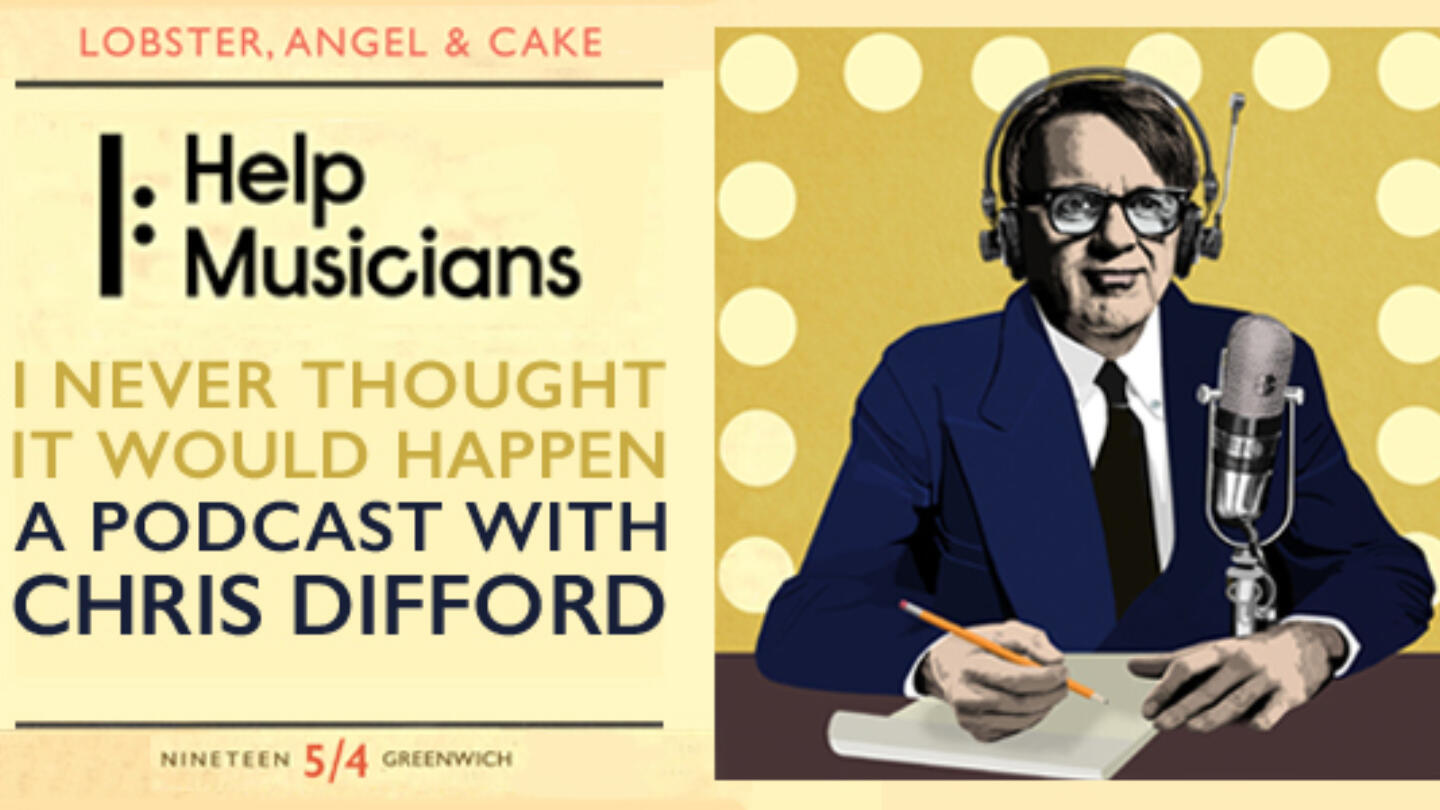 Hit podcast I Never Thought It Would Happen, hosted by Help Musicians Ambassador Chris Difford, returns for a third series
Jones says he still dreams of ​'big brother' Stuart Cable at least five times a week
He describes his new band's album as a ​'Nashville record' with an Americana country vibe – marking a new direction for one of the UK's best-known frontmen
Kelly admits feeling ​'guilty' for having a side-project outside of Stereophonics – at times questioning if it is the right thing to do
Speaking on the charity Help Musicians' podcast, he also covers the difficulties of being a musician – with few able to understand the experience they go through, describing it as a ​'strange, no man's land'
Stereophonics frontman Kelly Jones has opened up about the impact of the death of former bandmate and best friend, Stuart Cable – in a new podcast from the charity Help Musicians, released today.

He also speaks about his new band Far From Saints, who will release their debut album later this year and mark a new musical direction for Jones – lead singer of one of the UK's all-time most successful bands.

Kelly spoke to host Chris Difford – a founding member of band Squeeze – for the first episode in a new series of the podcast I Never Thought It Would Happen, from charity Help Musicians.

In the episode, Kelly refers to Stuart – the former drummer in the Stereophonics who sadly passed away in 2010 – as ​'like a big brother'. Adding that he dreams of his friend, who he'd known since the age of 12, ​'at least five times a week'.

Looking forward, Kelly talks in detail in the podcast about the process of starting his new band – Far From Saints – for which he has teamed up with American songstress and mental health advocate Patty Lynn and drummer Dwight Baker from the band The Wind and the Waves.

Reflecting on the new direction the band has taken, Kelly describes their sound as having an ​'Americana country vibe', adding ​"I've always wanted to make a Nashville-type record. I was brought up with Crosby, Stills and Nash, Neil Young, Bob Dylan and the Eagles. So it's always been in my DNA."

Kelly also talks about the benefits he found from collaborating on songs with Patty – describing the process as ​'like therapy – but cheaper'. He says: ​"I think we were being very open with each other…we didn't necessarily know what each other's parts of the story were about…but there's a sentiment and feeling that is underlying and it's about joining the dots."

Kelly is of course best-known for his band Stereophonics – who have an astonishing eight UK Official Album Chart Number 1s to their name, including their breakthrough album Performance and Cocktails in 1999. When asked how the band feel about his new project, Kelly said: ​"I've got a great relationship with the boys in the band. But it's good to have that freedom. I think sometimes I feel quite guilty, you know, doing things outside of the band that I'm in and think ​'Am I doing the right thing?' But you learn things from being on your own stage that you can take back to the band.​"

Kelly reveals that one of the difficulties of being a musician is that there are few people who truly understand what it is like. He says: ​"You start experiencing a lot more things, there's a lot more people around you, but there's a lot fewer people you can call to talk about it, because you're experiencing a lot more in life than they've been through. You don't really want to burden people with it, and it's a strange no man's land.​"

The revealing podcast series from Help Musicians is presented by the charity's ambassador, Chris Difford, and has previously featured many big names, from legendary artists like Sting, Robbie Williams, Nile Rodgers and Midge Ure through to contemporary superstars like Blossoms and Yungblud. Upcoming guests in the third series include Joan Armatrading, Skin and KT Tunstall.

Help Musicians offers a wide range of support including a mental health charity, Music Minds Matter, for everyone in the industry. Music Minds Matter's helpline is available 24/7 to anyone who works in music and has seen a 200% increase in calls in the past two years alone.

Musicians and those working in the music industry can call the helpline for free to speak to an accredited counsellor who can offer emotional support, advice and information. More information can be found at www​.music​minds​mat​ter​.org​.uk/

The full podcast episode is available to listen to at all the major podcast providers now, with further episodes being released weekly. audioboom​.com.
---
Chris Difford, Help Musicians ambassador, founding member and songwriter of Squeeze, said: ​"I'm so happy to be releasing series 3 of my Podcast I Never Thought it Would Happen with Help Musicians. It's a complete joy to work with this benevolent charity who give so much to musicians around the country. They listen and love. Mental health is a big issue for us all as musicians, it's a daily reprieve for me to stay in the light, and to see who the charity works with, people like me, is inspiring to say the least. The value of music is incredible, it's a tonic and a language that knows no borders, It soothes and places people in the here and now. In this new series I try to open up the discussion on mental health and how it captures our moods and musicians."
Sarah Woods, Deputy Chief Executive at Help Musicians, said: ​"Chris is a friend to so much of the U.K's musical talent and we are so pleased to collaborate with him again on I Never Thought It Would Happen – this time around focusing more on mental health. Music enriches all our lives, yet being a musician can be a very difficult job with extreme highs and lows, unsteady income and a sometimes gruelling schedule, all of which can impact on mental health. In the last two years, we have seen a 200% increase in calls to our dedicated mental health support line, and this year we will spend a record £1.3m on providing mental health support alone. The loneliness that Kelly tenderly speaks about in this episode is common for many musicians and can come at any point of a career. We're so grateful to the musical guests across all episodes for bringing to light the challenges they have faced in their careers and the barriers that so many musicians have to overcome to become the acts who eventually headline our favourite venues."