Whether you prefer open mic nights or scaling great heights, we are here to help you fundraise for us.
Below you can find specific events or you can read our DIY fundraising guide for other inspirational ideas. Our guide also has advice and guidance to put you on the right path as you begin your fundraising journey with us.
We love hearing from supporters like you, and discussing creative ways to fundraise, so please contact [email protected] if you want to talk things through. Read our fundraising T&Cs

Our DIY fundraising guide (click image below)
Challenge Yourself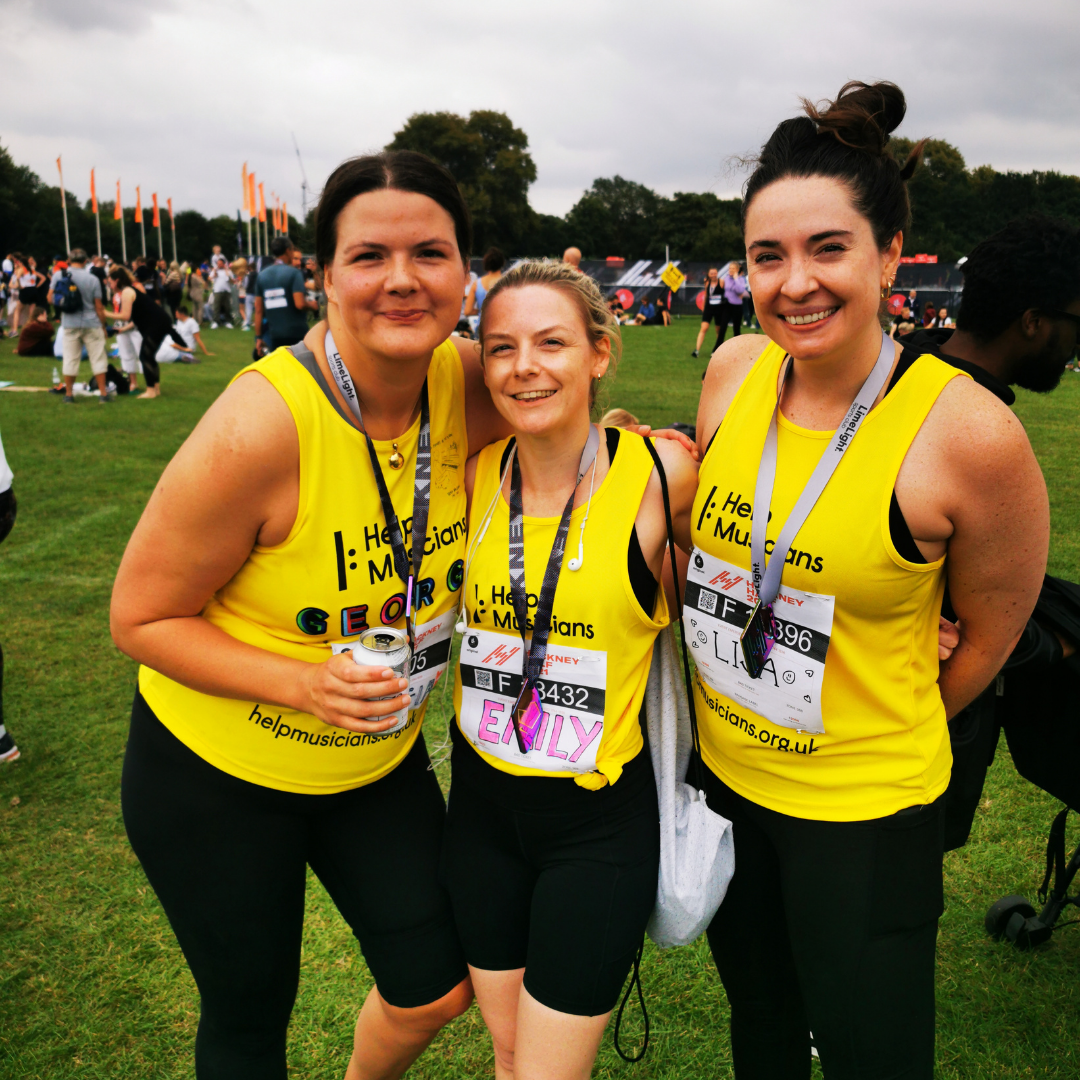 JOIN TEAM HELP MUSICIANS
Join team Help Musicians and take on a challenge in 2022. Visit our challenge events page to find the right challenge event for you.

Make a night of it
Why not get your friends or family together to celebrate your favourite time of year? Valentine's, Easter, Diwali, International Women's Day and 6 Music's band T-Shirt Day are all examples of an excuse to have fun, whilst raising funds for our work.
Fundraise with friends
From bake sales to busking, and game nights to garden parties; whatever is your 'thing', donating the proceeds to Help Musicians can make such a difference.
Inspirational Fundraisers
Inspiring university student Constance Froment took up an unusual marathon challenge while locked down in her halls of residence. Joined by 13 of her peers, the enthusiastic and committed group each ran over 220 lengths of their 15m corridor to reach their 26.2 mile goal – raising an amazing £3,300 for musicians. Recognising the crucial role musicians play and the positive benefits music brings to society as a whole, the students chose to raise awareness and money for Help Musicians and highlight the fantastic work of the charity.
Dedicated Mark raised an impressive £1,500 throughout the festive period with his unique '12 Swims of Christmas' event. The brave fundraiser endured chilling temperatures as low as 5° as he engaged in daily wild swims in his local area.
Mark, who was inspired to take up this challenge by his violinist wife, said "If someone had said to me last year that this is what I'd be doing for Christmas, I'd have said say 'no way, you'd be kidding me'." However, having seen the impact Help Musicians made supporting friends and family going through financial and emotional hardships, Mark felt compelled to undertake his first fundraising experience with us.


We hope that these fundraising ideas inspire you, your family and your friends to join us on our mission to help musicians across the UK.
Be sure to send us your photos and to tell us about your unique fundraising experience by emailing us at [email protected].