2020

: support and collaboration in a difficult year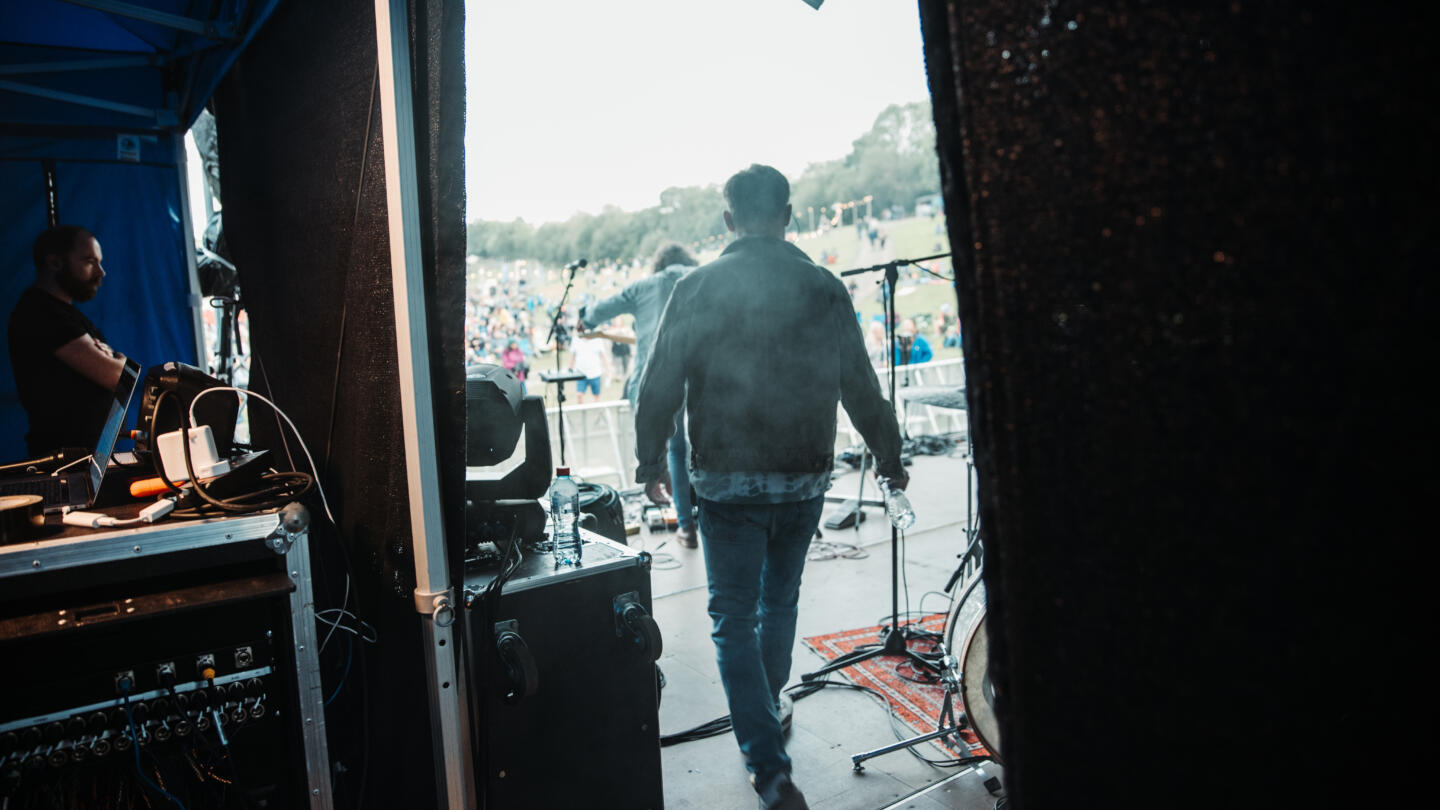 Working together in a year that nobody could have predicted
As the world cheered at midnight on January 1 2020, few predicted what we were about to encounter. The term Covid-19 would start as a whisper on the internet, slowly seep its way into everyday conversation, and then rapidly evolve to become the all-consuming story of the year. As we retreated into lockdown, music kept us going. Over 20m people were serenaded by superstars in their living rooms thanks to One World: Together at Home, online radio listening figures reached record highs, Spotify exceeded its predicted subscriber numbers to total 130m by April, and music poured out of our homes at 8pm each Thursday as we stood together to cheer our NHS heroes. We all had one thing in common: when things got tough, we relied on music more than ever.
For the many thousands of musicians whose careers exist on a freelance, invoice-by-invoice, gig-by-gig basis, March 16 signalled the start of one of the most traumatic years on record as they faced not only months of empty calendars and decimated incomes, but also complete uncertainty about what the future held. Hope was dead.
As a charity set-up to support professional musicians nearly 100 years ago, Help Musicians has been in a privileged position to be able to offer support to thousands of musicians across the United Kingdom. And to date, we have committed to supporting over 21,000 musicians with Coronavirus Financial Hardship Funding at a cost of over £15 million. £7m of this came from our own reserves (we had been saving up for many years, so that we would be ready to act when a crisis like this hit). The rest came from the generosity of music lovers across the UK and, unsurprisingly, many of them were to be found working in the world of music (commercial companies, charities, trusts, foundations, individuals etc). Put simply, we could not have achieved this scale of support had it not been for the music industry pulling together at a crucial moment.
The minute lockdown began we knew we needed to get cash to freelance musicians as soon as possible, to buy them time to adjust, and while they waited for the government to announce its own support packages. Within six weeks we had distributed £8.35m to 16,700 musicians and this simply could not have been possible without the speedy and generous support of donors including the BPI (who coordinated a major contribution from Sony Music Entertainment UK, Warner Music UK and Universal Music UK, independent record labels Cherry Red and Demon Music Group, The BRIT Awards, Amazon Music and music licensing company PPL), the Andrew Lloyd Webber Foundation, Arts Council England, the Royal Society of Musicians and Spotify.
As the pandemic evolved, the crisis for musicians continued. Government support schemes (in particular furlough, SEISS and the Cultural Recover Fund) were significant and extremely welcome. But SEISS in particular left a large number of low-earning freelance musicians out in the cold. We ran a survey in mid April which showed 80% of respondents were worried about their financial situation and nearly half said it was impacting their mental wellbeing.
So we had to act again, with a focus on those who were excluded from government support and faced many months with no income. Phase 2 of our hardship funding scheme offered 5 months of means-tested support from June to October and once again the music industry united and dug deep to ensure music's future. Support from the likes of BPI, PPL, Bravado/​Universal Music Group, Concord, Folk on Foot, Gramophone Magazine, the Lightbody Foundation, TikTok, Spotify and The Radcliffe Trust meant that over 3,800 musicians received support those increasingly testing and difficult months. Alongside this financial support we also offered mental wellbeing care (e.g. the Thrive app was available free to all hardship beneficiaries) and help on creative development (our new ambassador Chris Difford even opened his home to run online songwriting workshops, to inspire and encourage those whose creativity had run dry).
Recent weeks have given us glimmers of hope for the future: several possible vaccines, the green shoots of a return for live music, and festivals tentatively announcing plans for 2021. While we're hopeful for next year, the immediate need to support musicians continues. It will be many months before a large enough volume of work has materialised to support all the musicians who need it. And our recent survey of musicians showed that 96% had lost the majority of their income, 80% are worried about paying their bills, nearly half are worried about losing their home and three quarters are worried about the viability of music profession.
So Phase 3 of our Hardship Funding, providing further monthly support to March 2021, has already swung into action and will remain open for applications throughout the Christmas/​New Year period. Again, this next phase of support has already attracted generous support from the Royal Society of Musicians, the Bryan Adams Foundation Arts Council England, The Foyle Foundation, The Adrian Swire Charitable Trust (plus a separate, substantial fund made available by Creative Scotland). This continuing partnership is once again allowing us to reach significant numbers of musicians, to bolster their finances, creativity and mental health.
UK Music's ​'Music By Numbers 2020' report shows that there were 142,000 full-time music creators in the UK in 2019. These musicians have devoted their energy to perfecting their craft, in order to create the soundtrack to our lives and those moment of pure bliss that only music can generate. They bring us together and it has been wonderful to see the music industry unite in the same spirit to support the musicians who mean so much to us all. Long may that last!