Our work in
2020

: Providing a lifetime of support when it's needed most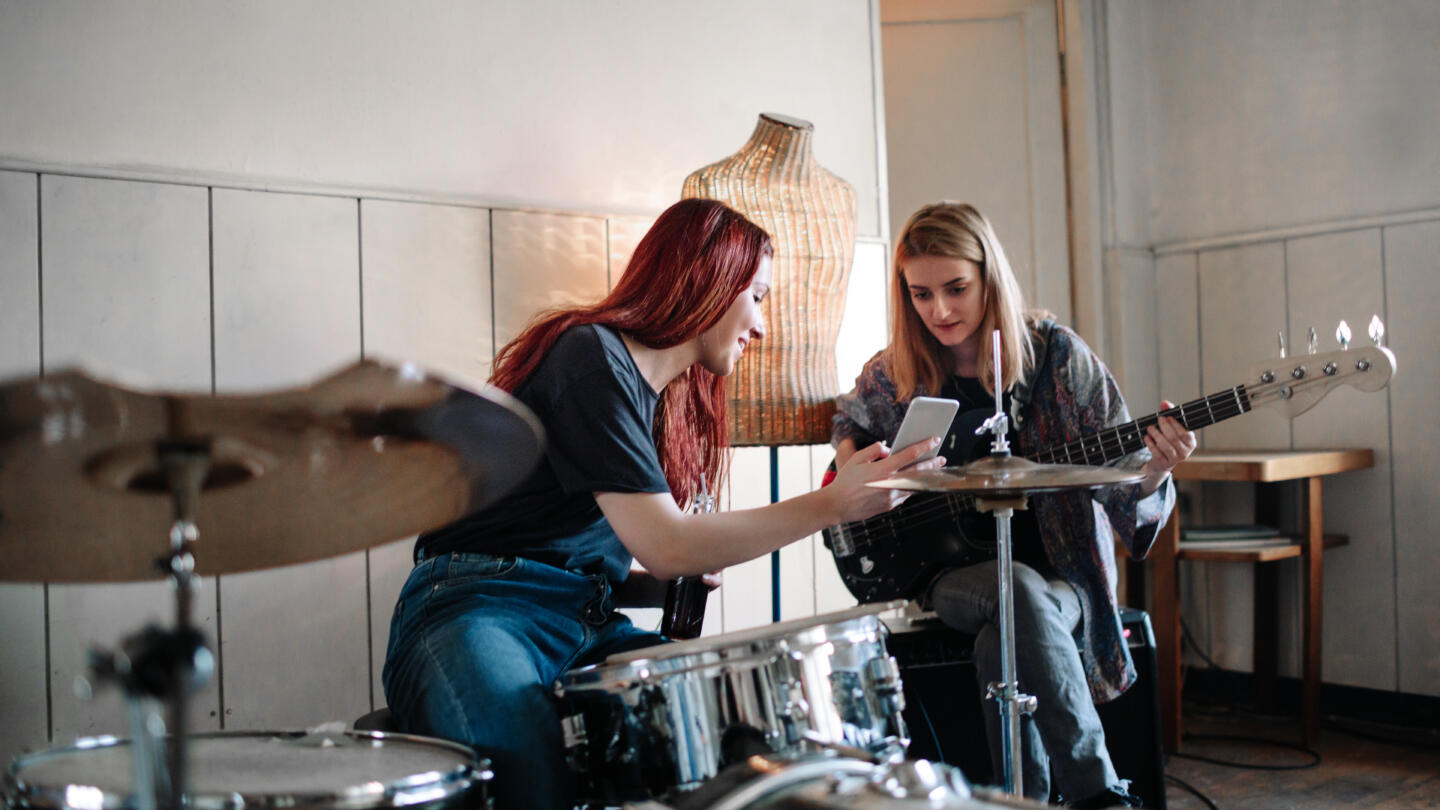 Help Musicians' impact in 2020
As we hit the first anniversary of Covid's devastating impact on the music ecosystem, let's take a moment to reflect on how the crisis has hurt musicians; those who make the music that has sustained the entire nation through the crisis.
The financial impact was severe and widespread. In 2020 we were able to provide over 19,000 musicians with Financial Hardship Funding, also offering advice, mental health help and isolation support to many more. For those musicians still able to work, we empowered them with our largest-ever creative funding programme, alongside opportunities to improve their business skills and broaden their career options within music.
While we're pleased that the roadmap back to live music is now visible, we understand that it will be an unpredictable journey and a long time before the sector returns to full health. So Financial Hardship Funding will be needed for many months ahead, as well as continued mental health support (for all in the music industry) and targeted investment to assist musicians return to work.
The impact of 2020 on the musician community cannot be underestimated and we would like to thank all of the incredibly generous donors, from individual musicians and music lovers to our industry partners and charitable trusts, for coming together to ensure musicians received the right kind of help, when they needed it most.
Love Music: Help Musicians
"The support from Help Musicians has been a lifeline. Just having that extra bit of money, well, I'd be sinking without it." — Yvonne Shelton, vocalist
Yvonne has had a successful career as a singer, working for 30 years as a recording, backing and touring vocalist for bands, artists, choirs and more. 2020 was looking to be her best year ever financially; her vocals feature on both Blossoms and Doves No.1 albums, which would have resulted in TV, promotional performances and tours. Yvonne is also in her fifth year as a lead vocalist in Peter Hook's Hacienda Classical group which tours the UK every year.
However, due to Coronavirus, all of these, along with her regular work, were cancelled almost overnight when lockdown was enforced. In March 2020 Yvonne's entire calendar emptied and, so far, nothing has been confirmed for the future. Help Musicians has been supporting Yvonne financially since the first lockdown, and continues to do so, enabling her to pay bills and put food on the table.
Rhumba Club is Tom Falle's synthpop project. In early 2020, he applied to Help Musicians for support in releasing three new singles, with three videos and an accompanying publicity campaign. These gained exposure from BBC Introducing, GQ, Clash and Spotify.
A critical aspect of the project for Tom was his business development sessions with Jessie Scoullar. She advised him to add a new income stream by selling merchandise, even providing tips on layout and consumer psychology. Tom followed her advice and was pleased to find there was indeed a market for his merchandise with orders from fans as far away as Oklahoma. With a system in place and minimal input required, merch sales have now become a lucrative income model for Rhumba Club. During lockdown, Tom is able to sustain some income in this way; something he wouldn't have taken steps to launch without Jessie's crucial insight.