Chris Difford, Isata Kanneh-Mason and Natalya Romaniw join Help Musicians as ambassadors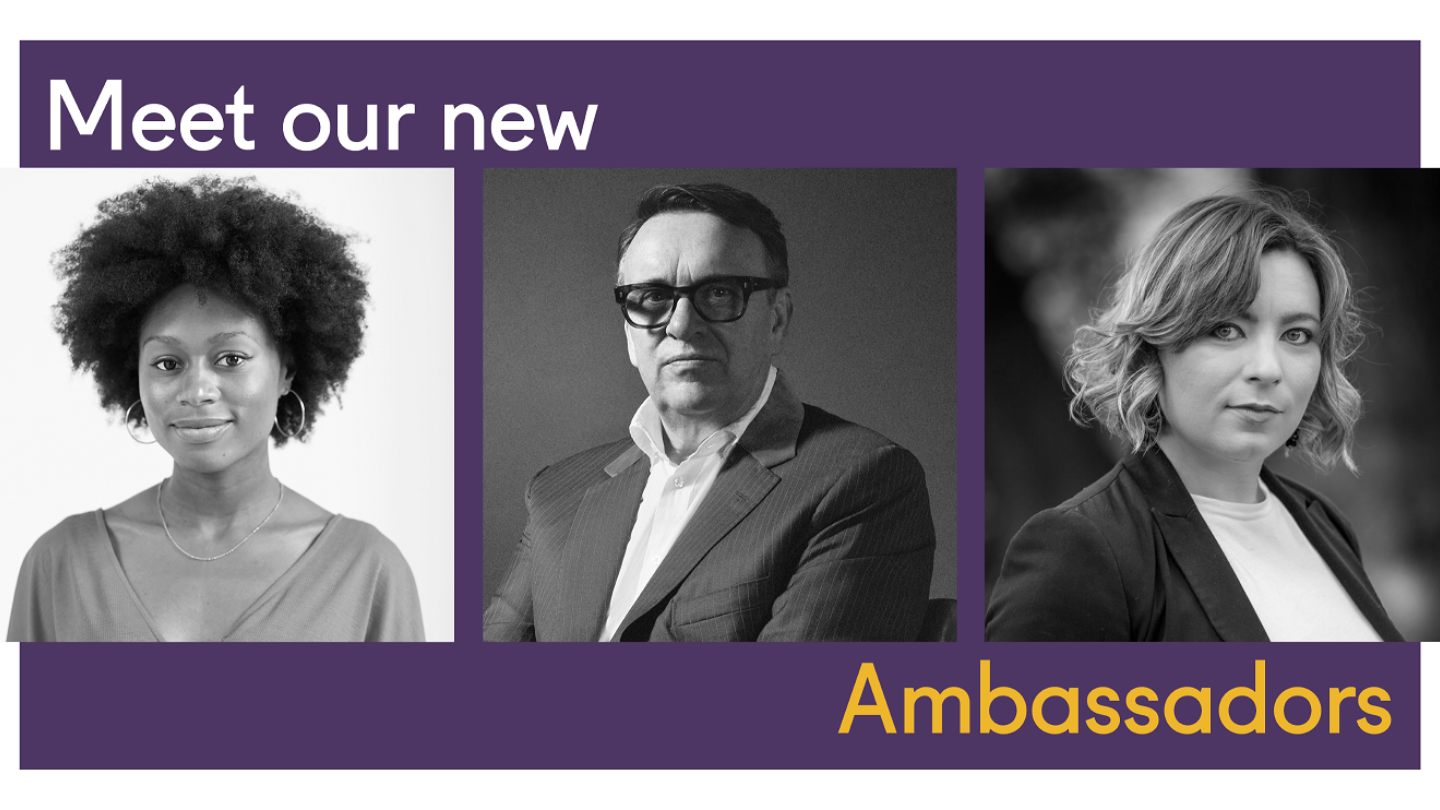 Accomplished musicians join Help Musicians as ambassadors
The three exceptionally accomplished musicians bring a valuable breadth of experience across the genres and career paths
Help Musicians is delighted to announced three new Ambassadors to support its vital work: Grammy-nominated Squeeze founding member and double Ivor Novello Award-winning lyricist Chris Difford, celebrated pianist Isata Kanneh-Mason, and ​"outstanding soprano of her generation", Welsh opera singer Natalya Romaniw.
The trio represent a range of career paths and each offer unique experiences of the music industry along with in-depth knowledge that will be vital in aiding the charity's support of musicians across the breadth of their needs. Of those announced today, both Isata and Natalya have been supported by the charity earlier in their careers so have first-hand experience of the difference it can make.
Double Ivor Novello and Grammy-nominated Chris Difford, a stalwart of the UK songwriting music scene, began his career in the 1970s and with his collaborator and Squeeze co-founder Glenn Tilbrook. Together they have written some of the most enduring and best-loved songs of our time including ​'Up The Junction', ​'Cool For Cats', ​'Tempted' and many others. Continuing to share his passion and talents with Help Musicians beneficiaries and the wider community, his innovative virtual songwriting retreats have given artists a valuable opportunity to develop their creativity, especially during this year of social distancing.
Isata Kanneh-Mason​'s phenomenal talent as a pianist has seen her decorated with accolades from a young age; holding the Elton John Scholarship for undergraduate studies at the Royal Academy of Music, she was also a category finalist in the BBC Young Musician in 2014. She has recently completed her postgraduate studies at the Royal Academy of Music and continues to perform extensively both at home and abroad. Her critically acclaimed debut album, Romance, entered the UK classical charts at No. 1 when it was released in July 2019. Isata made her televised BBC Proms debut this summer as one of a select number of artists chosen to perform at this year's revised virtual Proms, performing in an empty Royal Albert Hall to an audience on radio and television.
Natalya Romaniw is an award-winning Welsh soprano who is fast becoming one of opera's brightest stars. In 2012 she was the first-ever recipient of both the Loveday Song Prize and first prize at the prestigious Kathleen Ferrier Awards, before being award the Critic's Choice Award for Music in 2016. Natalya's performances have received unanimous rave reviews, leading to her being dubbed ​"the outstanding soprano of her generation" and recently starring in ENO Drive-in La Boheme.
The three hugely talented musicians join the charity at a key point in its history as it moves toward its centenary year in 2021. Their voices and experiences also come at a time when Help Musicians' support is needed more than ever, as the Covid-19 pandemic continues to have such a devastating effect on the careers of performers.
---

Chris Difford said: ​"I cannot believe how lucky I am to have been made an Ambassador of Help Musicians. It's a very inspiring thing for me to receive such an accolade and I am in awe of the wonderful work they do. During this year, I have been fortunate enough to work side by side with them, tutoring and mentoring over 100 songwriters. Together we have formed a community of like-minded people, writing songs via the medium of Zoom. As an Ambassador, I hope I can reach out to more writers and musicians who are looking for a way to express themselves both musically and lyrically."
Isata Kanneh-Mason said: ​"I am so excited to be Ambassador for Help Musicians. The charity supported me during my masters, and their help was absolutely invaluable for me. Now is an especially challenging time for musicians, both financially and emotionally, and it is charities such as this one that are so vital during these difficult periods. I am absolutely honoured to be representing them in order to support their endeavours to help other musicians at this time."
Natalya Romaniw said: ​"It is an honour to represent Help Musicians in my new capacity as an ambassador. Now more than ever it plays a crucial role in the lives of every musician. I am thrilled to be able to support this vital charity and join the thriving movement in helping musicians across the board."
James Ainscough, Help Musicians CEO said: ​"We are thrilled to welcome Chris Difford, Isata Kanneh-Mason and Natalya Romaniw to our charity team. Their individual experiences as musicians, songwriters and performers, in different genres of music, means that collectively they are a wonderful representation of the charity's breadth of support. Individually they are supremely talented musicians, and also leaders – each in their own way already working hard to support professional musicians who follow in their footsteps. As Ambassadors they will be able to help us reach even more musicians across the UK in coming years, especially as we celebrate our centenary in 2021. As the future for live music is still uncertain, Help Musicians has much to do and much to offer — support from those who understand the unique challenges faced by those in this profession is more important than ever before."
Photo credits: Jake Turney and Patrick Allen