Culture of Belonging — promoting inclusivity in the recording studio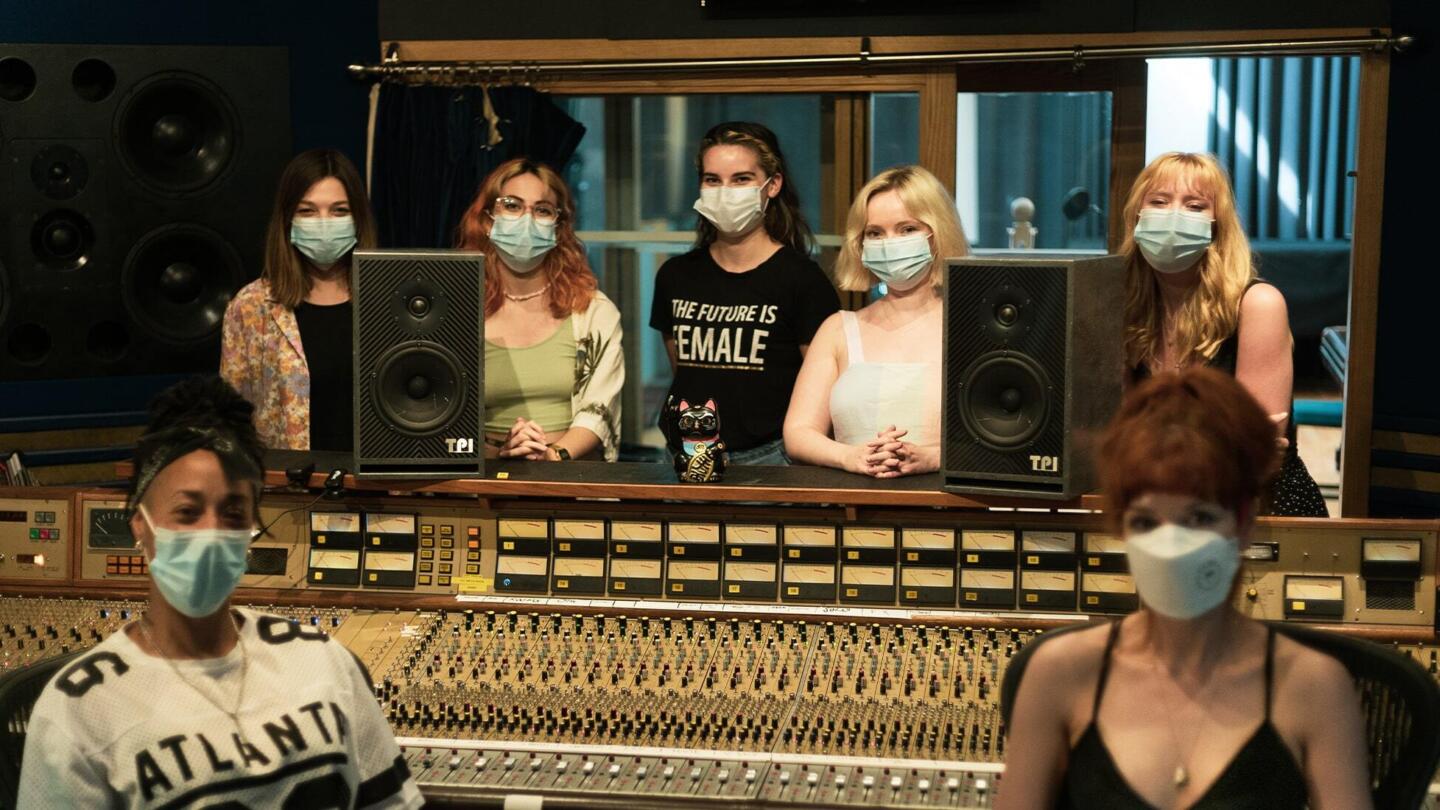 How the F‑List and Miloco Studios are spearheading change with their female-led music production initiative
Inclusion in the Recording Studio?
When Vick Bain read through Inclusion in the Recording Studio?, which analysed the gender of artists, songwriters and producers across the top songs from 2012 – 2019, she was stunned. ​"The statistics were shocking, certainly in terms of women and definitely for producers." Just 2% of the songs from the US Billboard lists were produced by women.
The report was released around the time that Vick was setting up the F‑List, a directory of UK-based female/​transgender/​gender expansive musicians, songwriters and composers. She tweeted out to see if anyone would be interested in helping her and was surprised when hundreds of women responded, given she ​"was expecting five or six replies."
One person keen to make a difference was Lottie Field, Miloco Studios' Bookings Manager. Miloco began as a single studio in 1984, and since then has evolved to a studio management company offering a multitude of services, with their main headquarters based in South East London. Lottie reached out to Vick to see if there was something that could be done to encourage women to get into the studios and reclaim the space behind the mixing desk. Together, the pair fleshed out what an initiative might look like and Culture of Belonging was born.
Supported by Help Musicians, one of Miloco's studios in Willesden Green plays host to female and gender expansive musicians during a weekend of immersive studio learning. The weekends are run by an entirely female team, in order to provide a safe and supportive environment for the musicians taking part. By the end of the workshops, artists have the experience of working in a professional studio and develop their confidence in music production.

Now that there was momentum building behind Culture of Belonging, the next step was to find practitioners who could both design and deliver the workshops over the course of the weekend. It was at this point Vick approached two female musicians she knew from the Institute of Contemporary Music Performance (ICMP).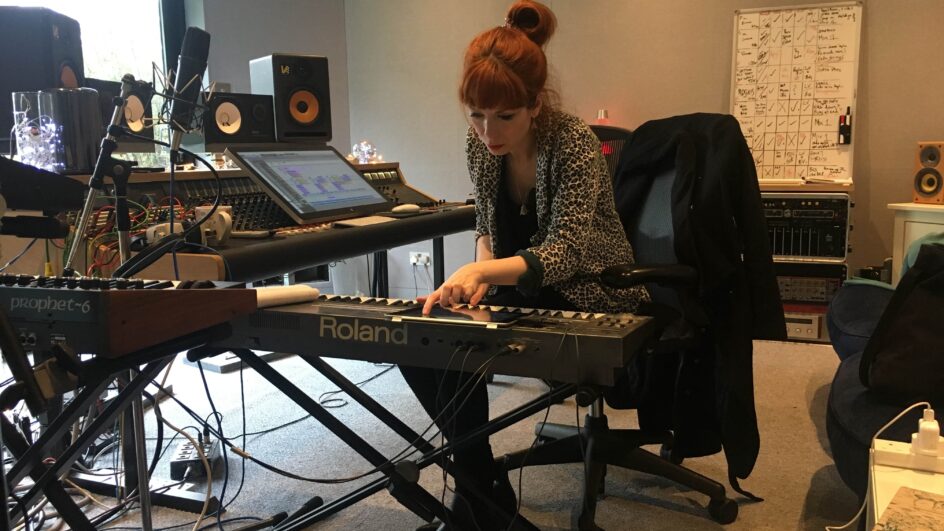 "Our conversation with Vick chimed with my own concerns and ambitions for what I've wanted to do outside of my own creative endeavours," said Dr Catherine Davies, ​"which is to get more women into commercial studio spaces. That is my passion." Catherine is better known as The Anchoress and over the last six years has gained critical acclaim for her music writing, production and live performances. Her most recent album The Art of Losing was recognised with awards from The Sunday Times and Prog Magazine, as well as a nomination for the Welsh Music Prize and placing in the top 40 in the charts.
Collaborating with Catherine over the two days is Dr Isobel Anderson, who is vastly experienced in advocating for women to learn about music production. She manages her own organisation called the Female DIY Musician, hosts a podcast called Girls Twiddling Knobs and runs online courses to encourage women to record music from home.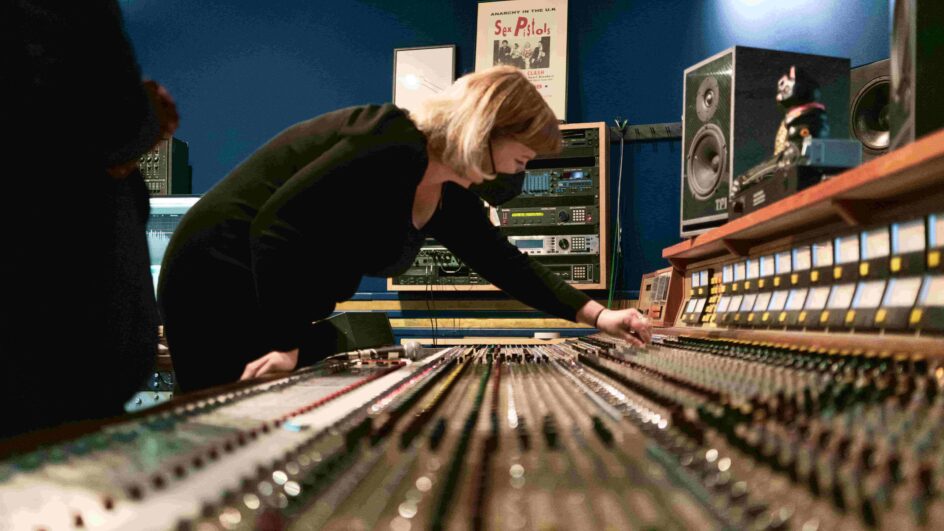 "I thought I could bring a lot to the workshop but wanted to work with someone who has more of a traditional studio background and that is why Catherine is a great collaborator," Isobel explained. ​"I have spent a lot of time studying sound and Sonic Arts at PhD level, so using studios but in a different context. There are crossovers but Catherine and I have complimentary skillsets and interests."
Whereas Catherine is a self-confessed ​"gear-head" and hands-on with the studio's equipment, Isobel's areas of expertise involve mixing and experimental sound composition.
Not only demonstrating that women can occupy different positions with regard to technology in a studio environment, the pair (combined with studio assistant Sarah Dorgan on sound engineering duties from Miloco) compliment each other brilliantly, a ​"dream team" to quote Vick. ​"We have also been fortunate to have Eve Horne deputise in the past for Isobel, who is a fantastic musician and role model for Black female producers."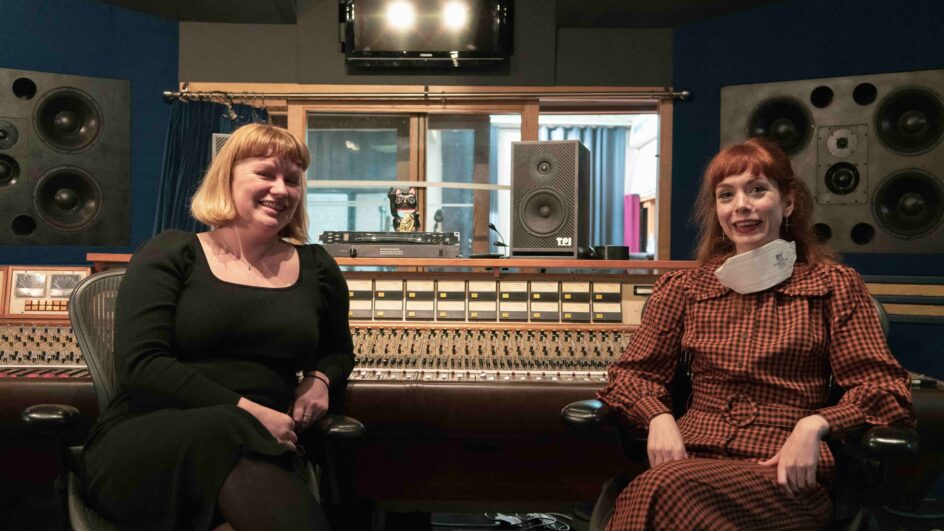 Although the general shape of the workshops doesn't vary too much, each group that comes to a Culture of Belonging weekend is different. Isobel and Catherine try to be as reflexive and responsive as possible to what the musicians want to get out of the weekend.
One constant however is that each workshop begins with a discussion between all the participants about their previous experiences of being in commercial studio spaces. As well as breaking the ice, this is an opportunity to identify some shared ground.
Singer-songwriter Jaz Beeson attended a past Culture of Belonging and is definitive about the impact this had. ​"It set a precedent for the weekend and from the off everyone felt so welcome. I remember feeling immediately comfortable which doesn't always happen in the studio."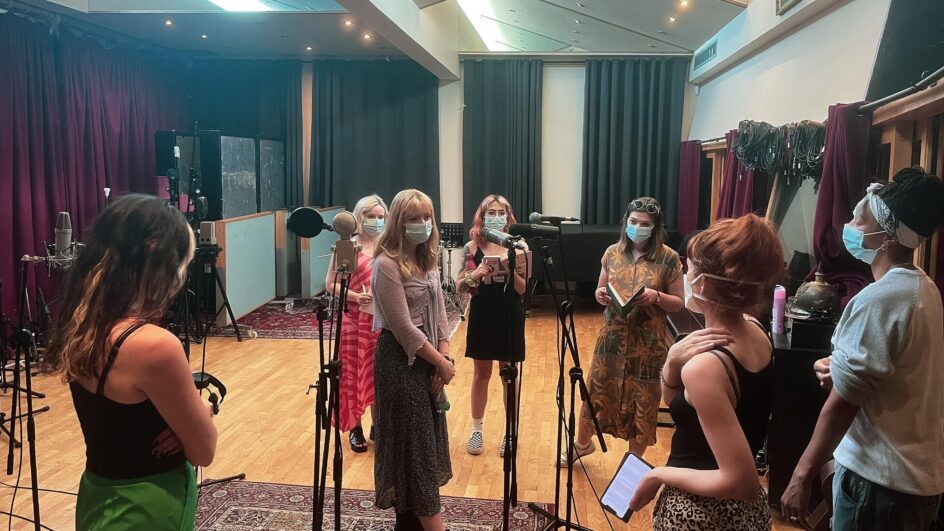 Jaz grew up in Grimsby but moved to London to pursue a career in music, and funnily enough lived around the corner from the recording studio. ​"I heard about Culture of Belonging through my producer who suggested I apply — I was already starting to produce my own music and become less reliant on him. The other girls were from Essex, Durham, Manchester… all over the place, and they had travelled down specifically for it."
In terms of the weekend's content, both Catherine and Isobel are less concerned with ticking things off and ​'getting it right', and more about spending time in a reframed female space. Isobel elaborated that, ​"it isn't about being a fully formed musician, more that you have an experience. Even as a facilitator I learn so much. The minute you ask a question as a woman, people presume you don't know what you are doing. I can ask a question and not feel intimidated, and I find that so refreshing. I hope the people who take part do as well."
Catherine is keen to emphasise the aspect of having fun and experimenting with the fantastic equipment that Miloco has to offer. Although participants might initially be a little in awe of the space, there is a real shift in confidence and body language across the weekend.
She reflected that by the end, all the women are completely in control at the desk and owning the studio – ​"that's everything I've always wanted to see more of in the music industry."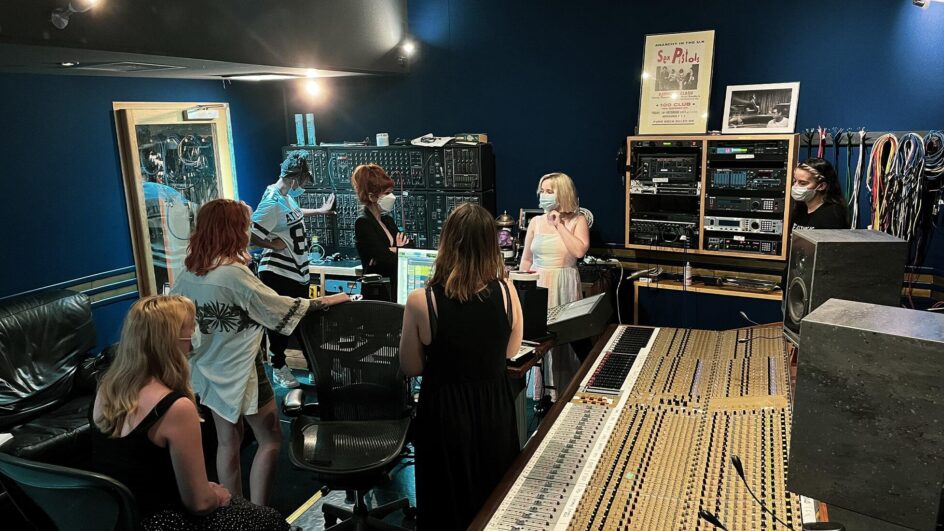 Culture of Belonging fulfils one of the F‑List's mission statements, to help women and gender expansive musicians overcome barriers in music by facilitating training and providing professional and profile opportunities.
But despite the workshop's success, Culture of Belonging must be the start of something larger if the alarming figure of 2% is to change for good. ​"These spaces aren't the end goal but a necessary stepping stone to a place where we don't need them anymore," Isobel explained. ​"At the moment they are the most effective way for most women and gender expansive people to engage with this culture and without them, I don't see how anything shifts."
Catherine also feels that speaking about these types of projects is equally important. Having a range of female role models in the industry and seeing this is a profession where women can thrive, is so important to the next generation of musicians. ​"We need more visibility because that shows girls they can make records," she said. ​"If I don't talk about what I do then how can I reach the 12 year-old girl that I was and say ​'you can do it'?"