Hackett raise vital funds with commemorative Coronation pocket square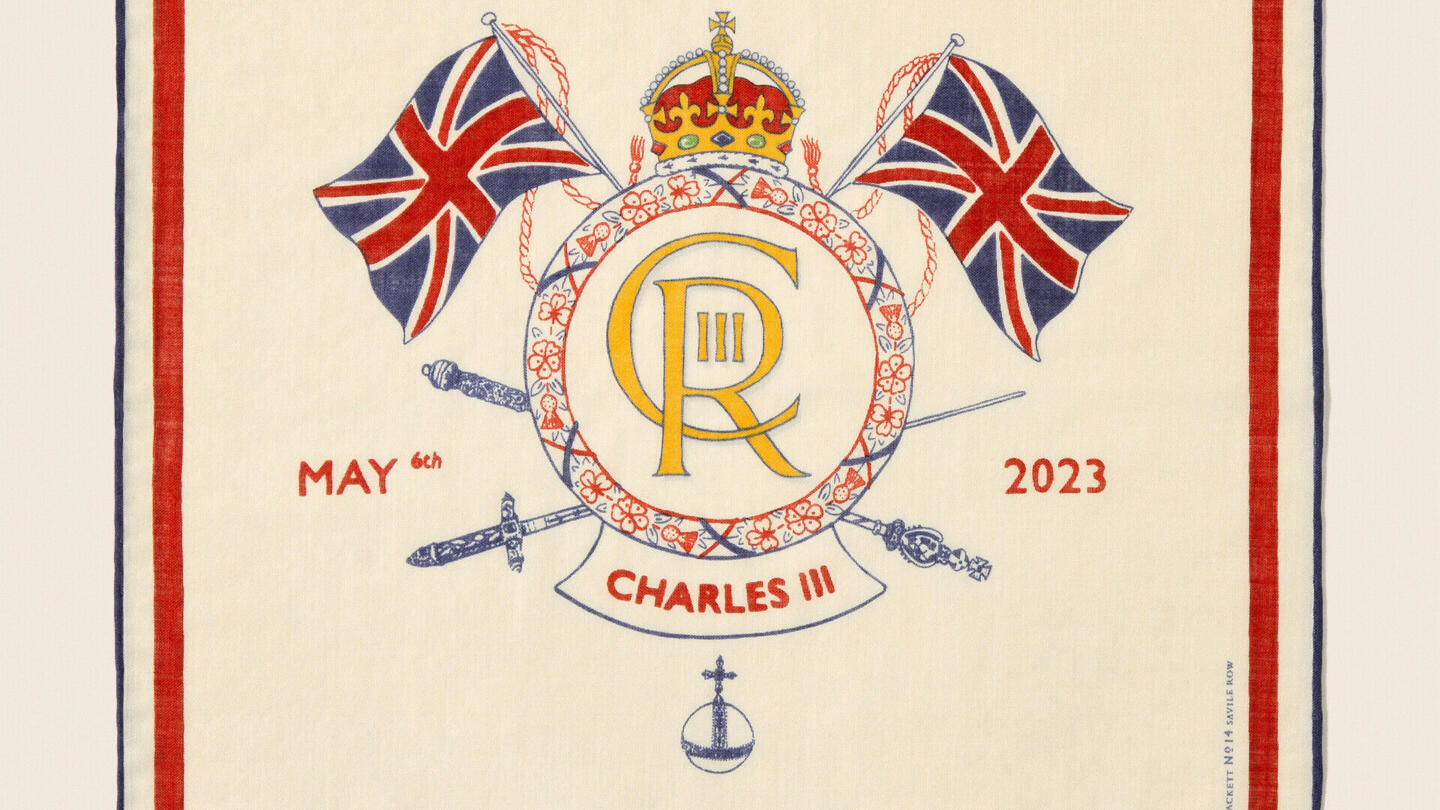 Proceeds are raised from the sale of clothing manufacturer Hackett's limited-edition Coronation pocket handkerchief
A limited-edition commemorative pocket square to mark the coronation of HM King Charles III has been designed by clothing manufacturer Hackett, with proceeds going to Help Musicians. Inspired by his collection of vintage Coronation pocket squares, this piece was designed by Jeremy Hackett himself and is made from fine silk and wool.
We are honoured to have been recognised by Kensington Palace as one of two charities to receive proceeds from the pocket square sales, along with The Actors Benevolent Fund. The pocket squares are still available to purchase – please follow this link to take a look.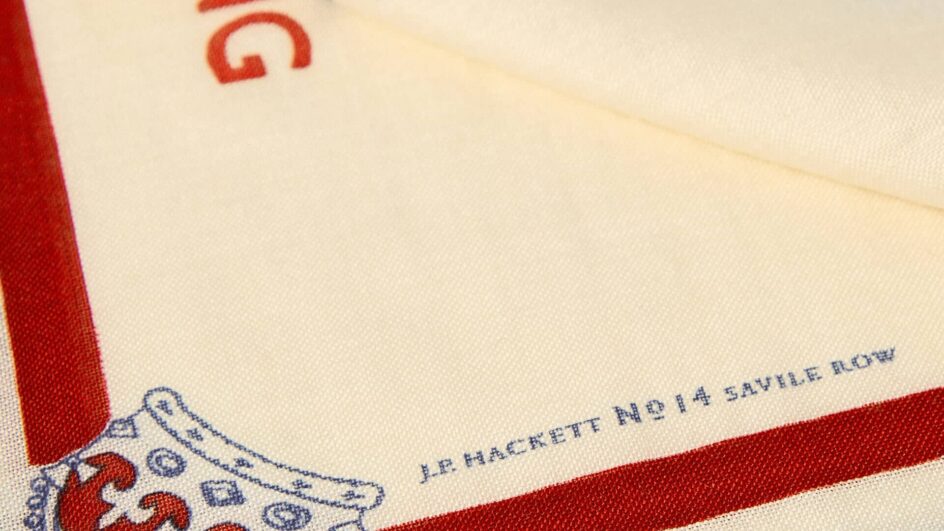 Hackett's pocket squares are another example of the creative and innovative ways we are supported to continue our life-changing work. They will raise vital funds which will make a significant difference to musicians around the UK.
This recognition from the Royal Family, who have a rich history of supporting Help Musicians, means an enormous amount to us as a charity.