Emma Aucouturier — ​
"

I learned so much from being a Co-Pilot mentor"
Coming from Universal Music Group, Emma was able to use her experience and skills to support a young musician
Nerves about being a mentor
First and foremost a music lover, when Emma thought about what she wanted to do for a career she was keen to combine this passion with her interest in business studies. At the end of university she completed internships at Rock En Seine and Garorock, two of the biggest music festivals in France.
Always looking forward she soon joined Universal Music Group France in 2019 and then made the move to London to work from the company's office there, in a role concerned with partnerships between brands and artists.
When UMG shared an email about the Co-Pilot scheme, Emma noticed they were asking for mentors across different backgrounds, departments and activities. In the beginning she was nervous about applying but felt she could be a useful and valuable mentor, offering passion and good general knowledge around artist development.
Emma met her mentee Krystalrose for the first time during a chemistry session and it ​"went really well." Not only was Emma impressed by Krystalrose's motivation and drive, but there was a mutual respect and interest in each other's fields. Krystalrose is active on social media and was keen to learn as much as possible from Emma about how it can be used as a tool to work with brands.
The pair decided to speak once a month and then set about learning a little more about each other, mainly what their intentions and ambitions were with Co-Pilot. They used Help Musicians' online sheets to reflect on each session, identify subjects they wanted to cover next and then catch up on Krystalrose's tasks.
Emma would use the sheets as a way to keep tabs on actions Krystalrose was supposed to have completed: ​"it could be anything from finding a director for a music video or working out finer details of her live show."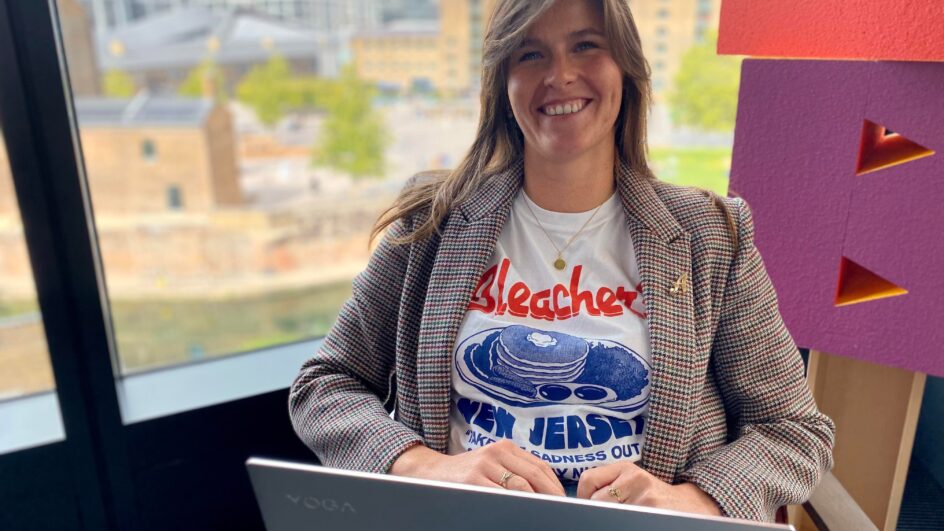 Challenges that young musicians face
Throughout Co-Pilot, Emma found that Instagram was a useful tool for her to ​"discover and learn more about Krystalrose and her project." Even now that the programme has finished, Emma is perfectly happy for Krystalrose to reach out if she would like to ask for advice or guidance. She joked that she ​"wasn't ready to let go after 8 months", so the pair have been speaking since their last session ended.
Emma is hopeful she imparted some of her expertise and knowledge to Krystalrose over the course of their sessions, and said she had learnt a great deal from the experience as well. The mentorship with Krystalrose highlighted what it is like to be an artist navigating an early career in music. Emma became more aware of the issues and challenges young artists meet in a hyper competitive industry.
In particular Emma touched on how young artists can be ​"played" by the wrong type of people in the music industry and wanted to help Krystalrose to employ ​"due diligence around people you work with."
Krystalrose has such motivation as a musician, and Emma tried to channel that energy in a productive way: ​"it was about trying to help her structure her project, narrow down the steps and bring a bit more strategy into her career. She was so receptive to that and never shut down my advice."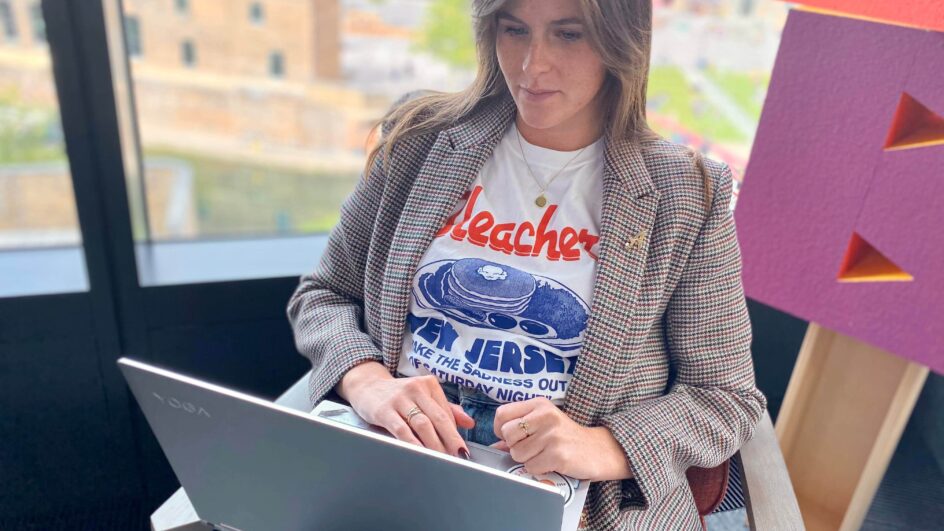 Co-Pilot has brought Emma confidence and she said she ​"would definitely mentor someone again." She loved the experience and hoped Krystalrose gained a lot from it too: ​"as an artist, you are entering a platform with so many different professionals, there will be great networking opportunities."
From the mentor side of things, Emma is keen to encourage people who might be nervous like she once was, to go for it. She believes that whilst you may doubt yourself at the start, she surprised herself with her knowledge and what she was able to bring to Krystalrose's career.