Rhumba Club — ​
"

This support is going to be invaluable for the rest of my career"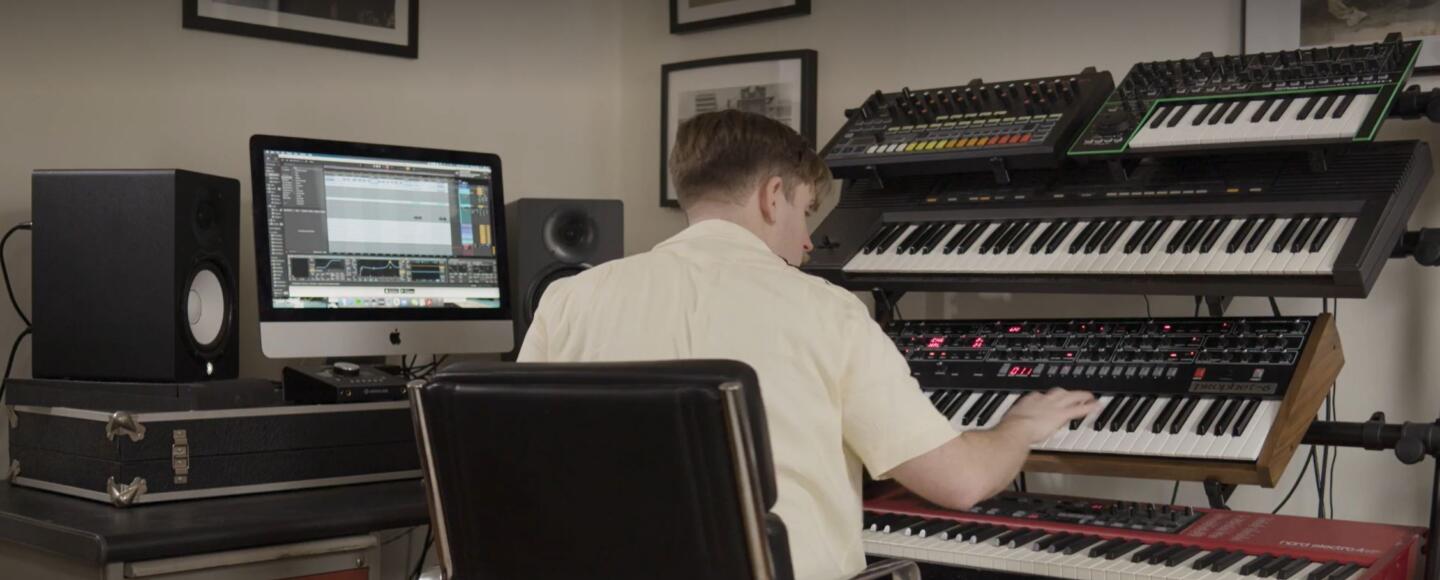 Help Musicians helped boost Tom's profile throughout 2020, in a time when live performance was impossible
Tom Falle may have grown up on the small island of Jersey but his solo musical project Rhumba Club originated in East London's queer nightclubs. What began as an event about being yourself and accepting others morphed into the starting point for his career as a synth-pop musician.
Tom started gaining attention back in 2019 when his single Normativity was added to Spotify's Alternative Pride playlist alongside the likes of The 1975, Christine and the Queens and Frank Ocean.
Keen to build on this promise, Tom came to Help Musicians for support in early 2020 prior to the pandemic. He wanted help in promoting three singles and accompanying music videos — Pocket Machine, Guilty and The Rhumba Club Is Waiting For Me.
He was delighted to hear his application had been accepted and the releases generated widespread critical acclaim from the likes of Spotify, Clash and BBC Introducing in the Channel Islands. GQ described Pocket Machine as the ​"perfect lockdown banger" and positioned him on their ​'Best New Artists of 2020' list.
Aside from music, one of the most significant parts of our support for Tom was the business development sessions he received from industry experts. Not only did he learn practical advice about income streams and royalties but thanks to Help Musicians, Tom received guidance to set up an online merch store.
This wasn't something that Tom originally thought would prove very popular, but the idea took off. Soon enough, he began accepting orders from as far away as Oklahoma.
In this way Tom has managed to create a long-term source of income that will support his career making music. Reflecting on the value of the business advice sessions, he said: ​"whatever you take away from it will stick with you forever and inform your decisions for years to come".
A crucial part of Rhumba Club's origin story was in live shows, a fact that made Covid even tougher for Tom. Going from being on stage and performing in front of crowds to lockdown and isolation was a big shift.
Fortunately Help Musicians allowed Tom to continue releasing music, writing new tracks and raising his profile throughout the pandemic. His hard work looks to have paid off. His debut album Welcome to the Rhumba Club landed in 2021, which was featured in Clash, 1883 and Attitude Magazine, and he averages 12,000 listeners per month.
As Covid restrictions continue to be lifted, we're hoping to see plenty more of Tom on the dancefloor in 2022.