The inspiring life of Kathleen Riddick, a pioneering female conductor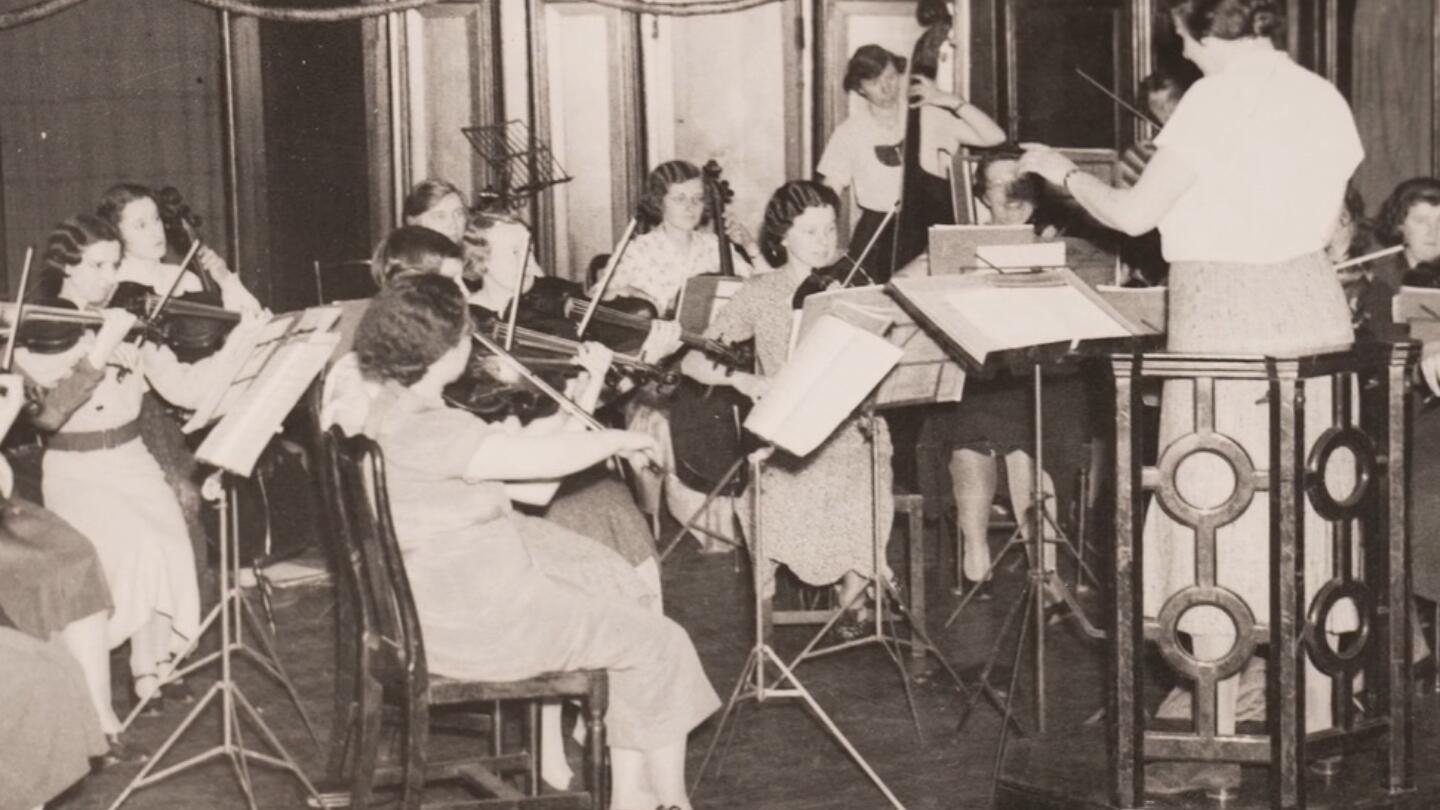 Kathleen's daughter Susan spoke to us about her mum's incredible career, the power of music and why she is a Help Musicians donor
Susan Bixley is in no doubt that music runs in her family. ​"Both my grandparents were very good musicians and my grandmother studied the piano at Trinity College of Music in London, which must have been unusual for the time. You could say music goes through the generations."
This is certainly true for Susan's mother Kathleen Riddick, who was not only a gifted musician but a trailblazer in her day for female conductors. During a time of prejudice against female musicians and especially conductors, Kathleen's career broke new ground and she left the conducting world in a better place than the one she came into.
Her passion was nurtured from an early age by her father who was a conductor of a local amateur orchestra. At the age of 14, Kathleen stood in for him one day due to illness and he immediately recognised her talents. When she was 16, he gave her his own position permanently within the orchestra and she flourished in the role.
Susan recognises this support was different to prevailing male attitudes of the time, and how important it was to Kathleen's growth as a musician.

Studying in London and Salzburg
The support from her family was sadly very much the exception rather than the rule when Kathleen wanted to make the step from promising amateur to professional conductor. She won a scholarship to study at London's Guildhall School of Music and Drama in 1923 but was barred from learning about conducting during her time there because she was a woman.
In a broadcast from BBC's Woman's Hour in 1950, Kathleen described how whilst she was at Guildhall, she ​"felt I ought to concentrate on the cello, because at that time the possibility of taking up conducting as a career was a thing of my wildest dreams."
Kathleen was not to be denied however and in 1932 founded the Surrey String Players. As the amateur orchestra's conductor, she was eligible to attend a conducting course at the Royal Manchester College of Music (now the Royal Northern College of Music), which would prove to be a pivotal moment in her career.
There she met the RMCM's principal Mr. R.J. Forbes, who encouraged her to fulfil her potential and recommended an International Course on Conducting at the Mozarteum Summer Academy in Salzburg.
Saving what money she could to travel to Austria, she enrolled as the only woman on the 1937 course and studied with celebrated conductors of the day such as Bruno Walter and Nicolai Malko. Kathleen returned to England with fresh determination to make her dream of becoming a professional conductor a reality.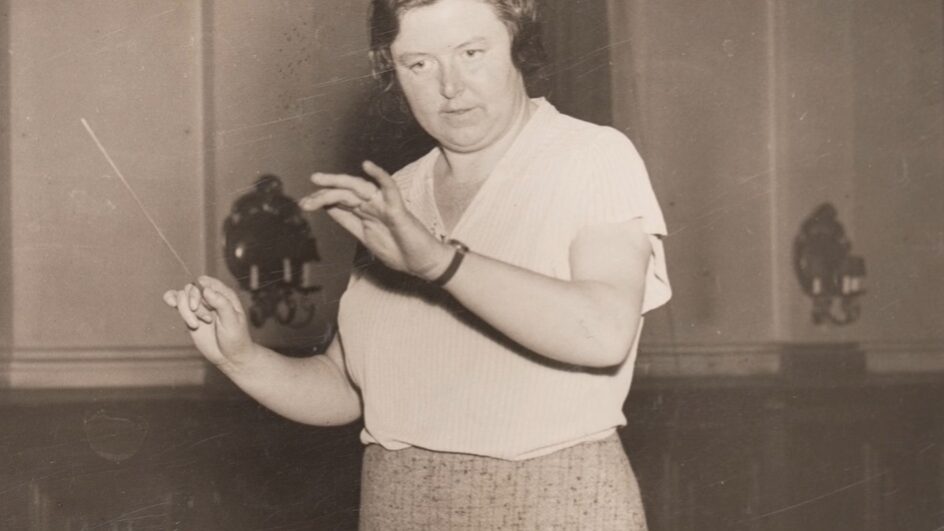 London Women's String Orchestra
Upon returning home, Kathleen founded the London Women's String Orchestra. This was the first professional all women's orchestra in Britain, made up of 18 first-class musicians. The members were not initially paid for their involvement but were happy to be involved because they were facing the same issues of discrimination and prejudice as Kathleen.
The orchestra's first public performance, at London's Aeolian Hall in 1938, was heralded by the press as a triumph and there was great clamour for a second concert. Kathleen however was still not in a position to pay the orchestra members and feared that their first performance may well be their last.
To her surprise and great joy however, not only did the musicians offer to play for nothing, they said they would share the financial burden of the second concert. The selflessness displayed by the group was not lost on Kathleen and she reflected on this moment during her Woman's Hour broadcast – ​"with what gratitude I remember those eighteen women."
Not only were the London Women's String Orchestra incredibly passionate about their craft, but the sense of community and sisterhood between them was evident. The group began to build momentum playing concerts outside of London and in 1939 gave their first BBC broadcast.

During WWII, demand for the London Women's String Orchestra rose considerably. Given many male musicians were called up for military service, Kathleen and the ensemble moved all over the country performing to troops and factory workers. A number of these were C.E.M.A. concerts (Council for the Encouragement of Music and the Arts), subsidised by the government to maintain morale at home during the war effort.
Kathleen also performed with her friend Dame Myra Hess at the National Gallery during the war, concerts which were a constant reminder of the power of music in dark moments. Hess raised over £10,000 for Help Musicians (then known as the Musicians Benevolent Fund) with this series of lunchtime performances, playing a staggering 1,698 shows in total.

The London Women's Orchestra underwent a few name changes over the years, eventually setting on the Riddick Orchestra until it was disbanded in 1969. Throughout her career, Kathleen continued to break new ground for female conductors; in 1954 she was the first woman to conduct the BBC Northern Orchestra (now the BBC Philharmonic) and in 1956 the BBC Scottish Orchestra. She was also the first woman to conduct an orchestra at the Royal Festival Hall in London.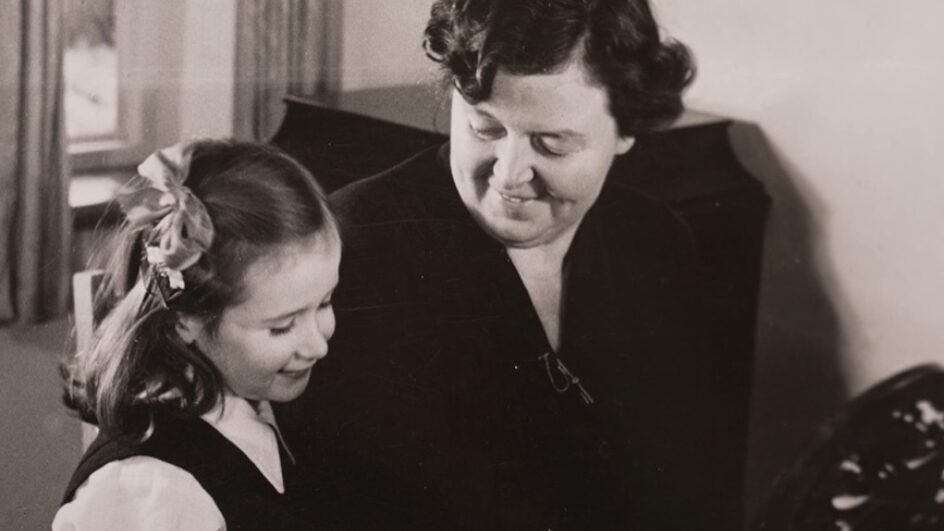 Becoming a Help Musicians donor
Susan followed her mother into music and was a timpani and percussion player. Mirroring her family's aptitude for the unconventional, she chose percussion because ​"it was unusual for girls to do that. It isn't these days but it was then, so percussion appealed to me."
She has been aware of Help Musicians since we were known as the Musicians Benevolent Fund, and once played a benefit concert for the charity as part of the Bournemouth Symphony Orchestra. Susan remembers the performance fondly, as it was in front of Queen Elizabeth II and the Duke of Edinburgh.

The breadth of our support made Susan want to become a donor and also the fact that we support musicians regardless of the type of music they make. ​"I think it is so important you cover all genres and not just classical music. This is how it should be."
Susan also feels passionately about the postgraduate support that Help Musicians offer. ​"University is so expensive now, it is awful. If you have parents that are able to afford the fees then fine but what about the other people?"
Given she went to the Royal Academy of Music at a time when it was free, Susan knows how vital it is that we continue to support students who would otherwise be unable to continue their education.
Kathleen Riddick faced considerable obstacles in her journey to become a professional conductor. Social and institutional norms nearly prevented her from achieving her potential but fortunately she was able to rely on the support of her family throughout her life.
The simple fact is that musicians still face significant challenges in their careers and livelihoods today, which makes it incredibly fitting that Kathleen's daughter Susan is a Help Musicians' donor. Recognising the help that her mother received throughout her life, Susan's generosity will ensure that we are able to provide a lifetime of support to the musicians that need help the most.
The financial backing of Kathleen by the London Women's String Orchestra should not be underestimated as a crucial moment in time. This was at a point when, despite their talent, the orchestra remained a relative unknown.
The group's support and vote of confidence in Kathleen's vision made a significant difference to not only her career but the world of female conducting. Make no mistake there are musicians in the UK today with ambitions to change their field for the better who will not achieve their vision without your support.
If you are able, please consider getting in touch with our fundraising team and becoming a donor today.