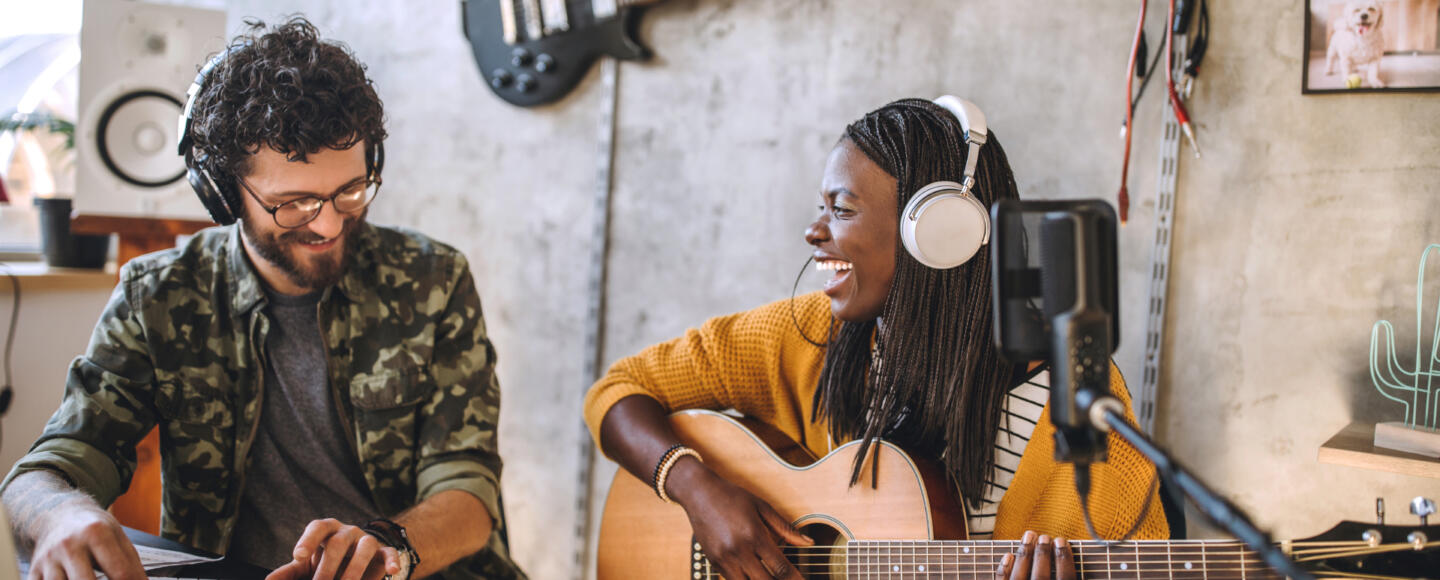 Find out how Help Musicians can support you on your next creative endeavour
Get top tips for making an application and ask our team questions at one of our monthly online Get Set sessions.

These free group sessions introduce the types of activities you can apply for support for, before sharing advice to help you make a successful application.

Sessions last approximately an hour, including time for a Q&A with the Help Musicians team.

These sessions talk about the support available to professional UK musicians of all genres and disciplines (aged 18+), with a focus on independent music creators who are controlling one or more aspects of their career.
You can be a solo artist, composer, group member, songwriter, producer or a multidisciplinary artist.

These sessions are held over Zoom.
If you sign up to a session then you will be emailed a link in advance of it.
These sessions cover the following areas of support from Help Musicians: